One of Springs Finest….

Tuesday April 23, 2019  10:30 a.m. 
Shamdale Farms, LLC

Farm Equipment,

Quality Reg. Dairy Heifer Replacement

& More Retirement Auction

7607 Tannery Road, Two Rivers, Wisconsin
Sale Order---wagon load of nice small items, pallets w/larger items,
then calf huts, power feed carts, and @ approx. 11:30 a.m.,
on to ...the super farm equipment lineup (simulcast live/online)
Dairy Heifers at approx. 1:00 p.m.--selling hut calves to oldest heifers.

Note: due to farm sale options, only a few bred heifers will sell.

Easy Driving Directions--From Eis Implement, (south of Mishicot WI on Hwy B),

E. Hillcrest road, just north of Eis, EAST to Tannery Road,
s

outh on Tannery Rd. to farm on left.



Note:  The sale of Shamdale Dairy & Milking Herd is in progress, & while it is great to see their neat
& tidy longtime dairy continue to operate, Larry & Elise must now empty the barns & shed of their outstanding line of farm equipment & fine Reg. dairy heifer replacements.
The Shamdale Reg. Holstein Herd has provided well for the Shambeau's, allowing the farm to grow & prosper on Wisconsin's east coast.  This retirement auction offers the opportunity to buy your choice of quality dairy heifers backed by a nearly 28,000   1053  825  ME RHA on their dams, combined with generations of sound breeding based on great sires.  Bred, fed, & raised right with a protocol that includes an outstanding herd health program. 
The opportunity to select quality Registered, or registration-eligible Holsteins is yours on the 23rd!
150 head, ranging from healthy hutch calves to springing heifers,
bred to be better than their outstanding dams.
Years of AI Breeding using top sires from ABS, Select, Alta, and Genervations represented.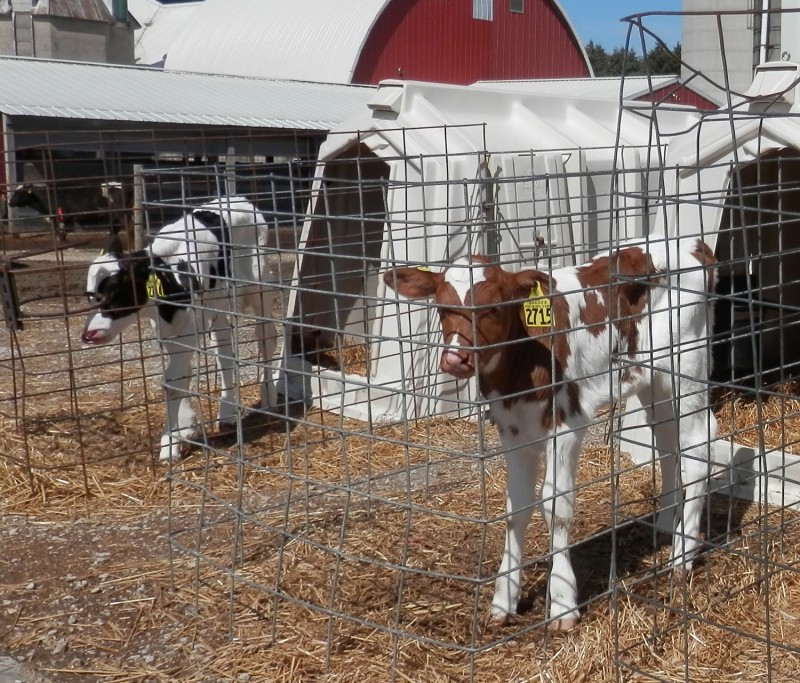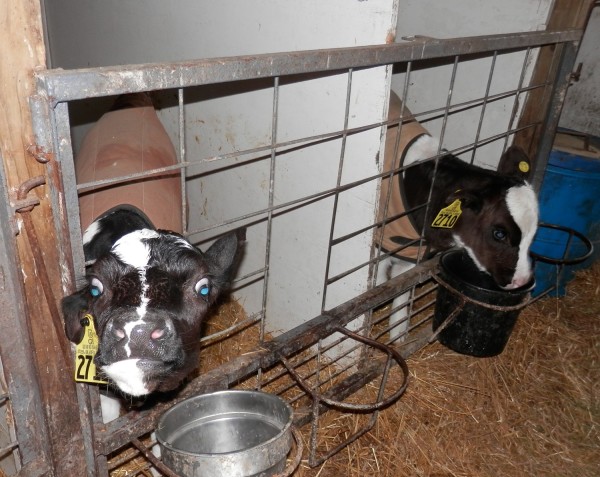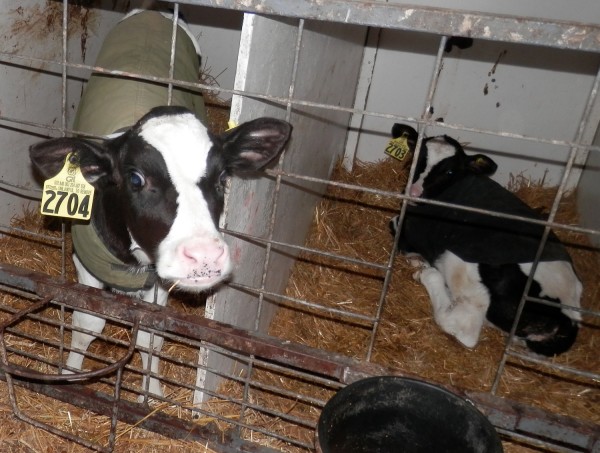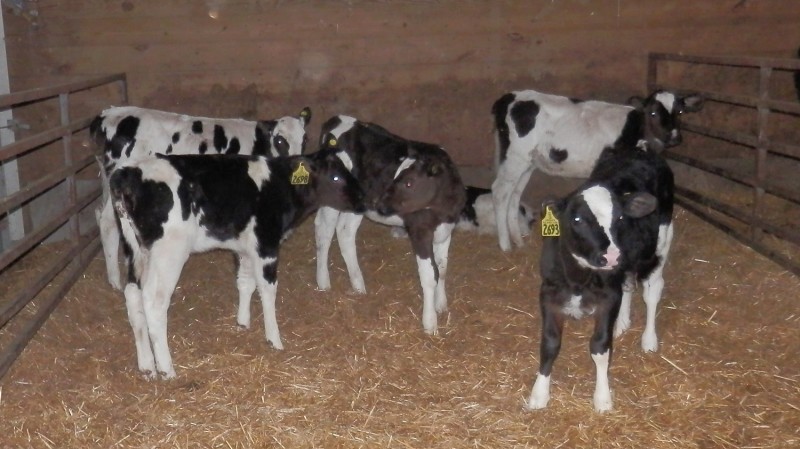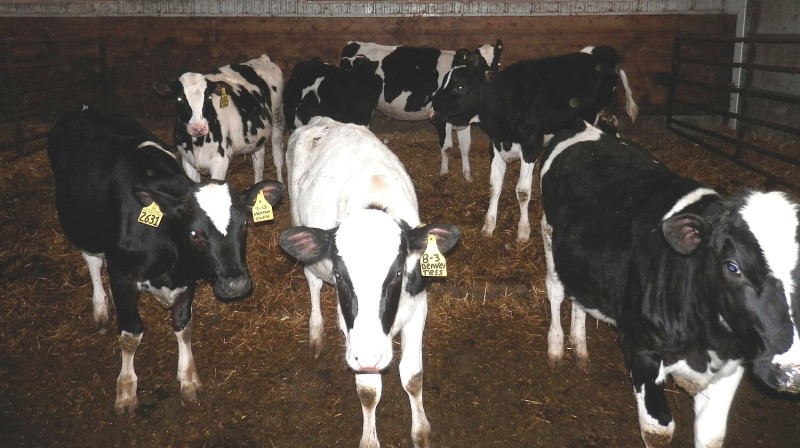 THE PROOF IS IN THE PICTURES of this stand-out equipment line—
always maintained with the rule of "keeping it ready-to-use", along with
"back in the shed right after use" was followed by Larry. 
Come see for yourself—QUALITY & SELECTION" that only comes
around a few times each year!


JD 8130 MFWD PS, Premium Air Seat, Auto Trac Plug & Play ready, 18.4R-46 w/matching hub duals (85%), 420/90R 30's w/fenders, pair of 205 kg rear weights, front bracket, Beacon, & more.  Only 2524 hrs.   SN 45622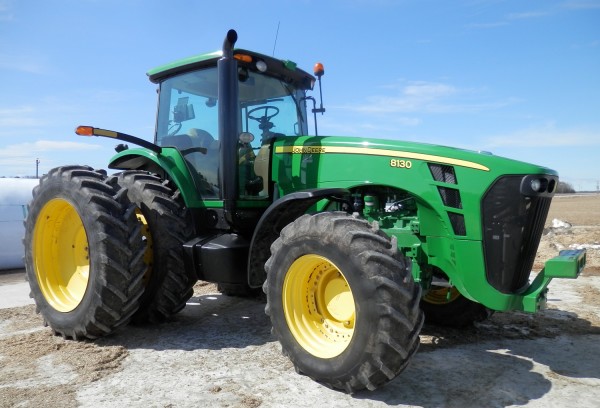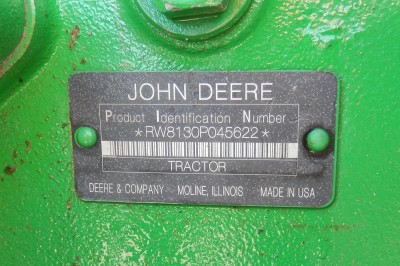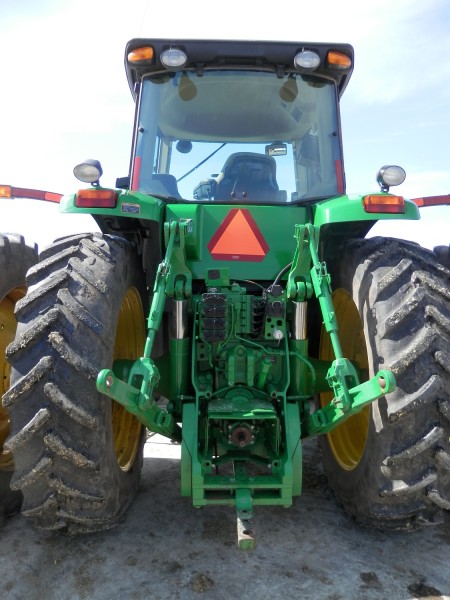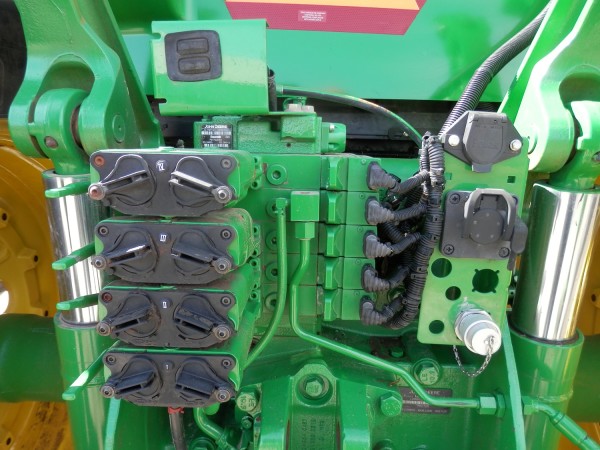 JD 7330 Premium MFWD, IVT, 18.4R42 FS w/full view fenders; 14.9R30FS w/fenders,

adj. front grill guard, 540/1000 pto, Factory Joystick, & more. 
Sells w/JD 741 Hi-lift QT Loader & QT bucket system, only 2785 hrs.   SN 26179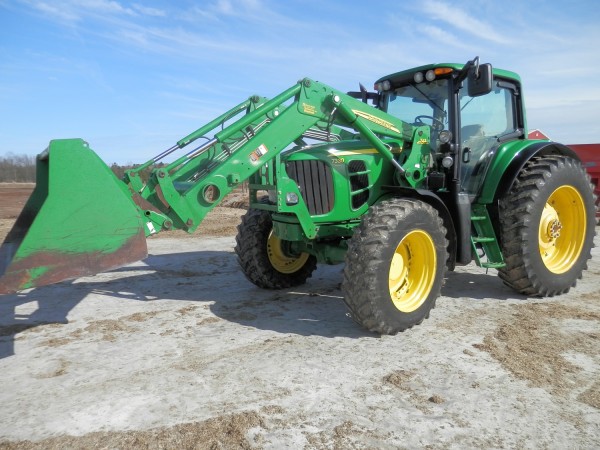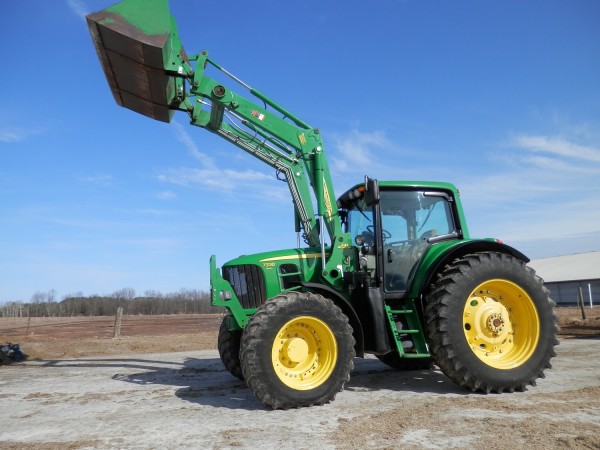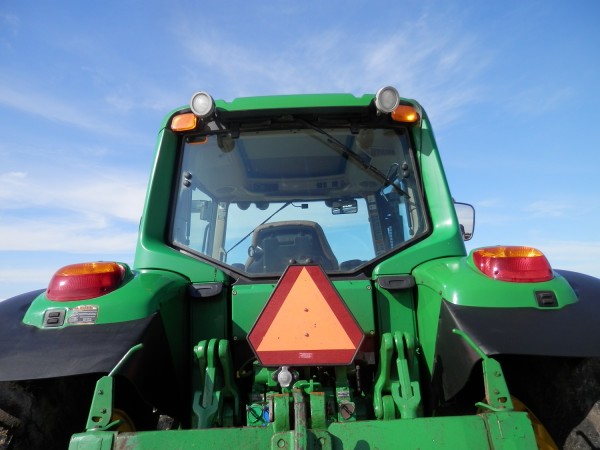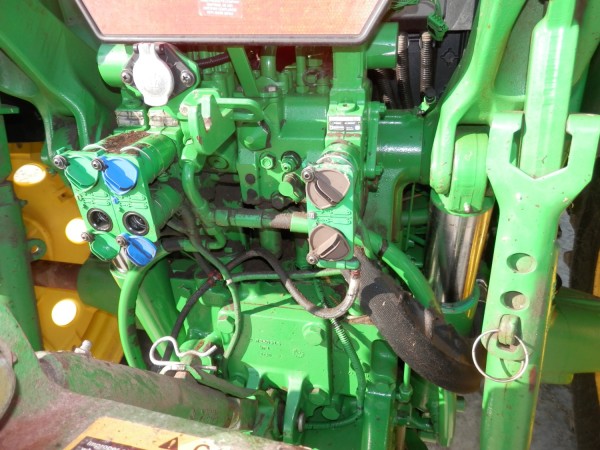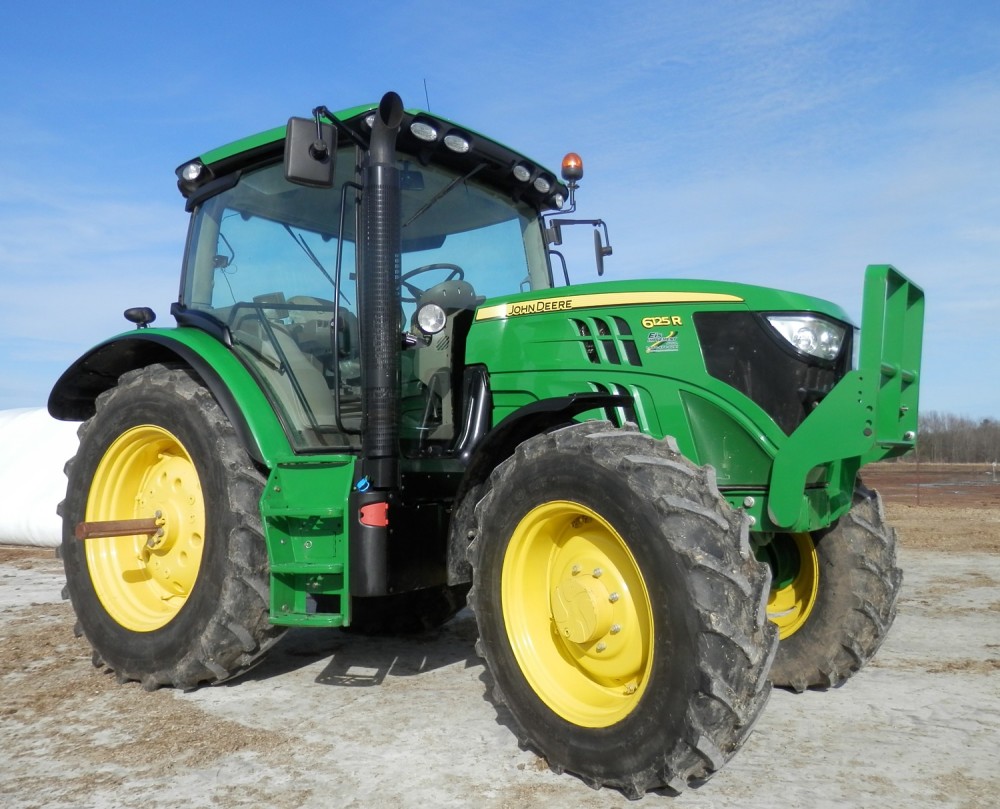 JD 6125R MFWD a/Autopower, Premium Dual Door Cab, 16.9R-38's on cast adj. axles (80%), 13.6R-28's w/fenders, folding front grill guard, triple remotes, dual rear 3 pt. & pto control, Buddy Seat, Beacon, full rear fenders, Green Star 3, and more. 

Only 1217 Hrs.   SN 822864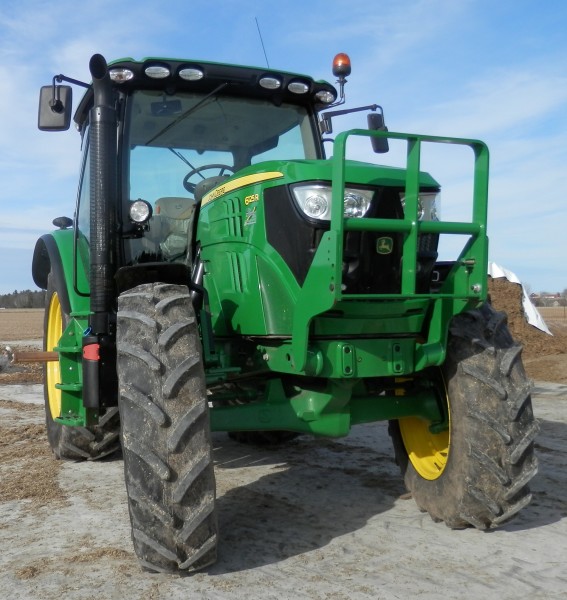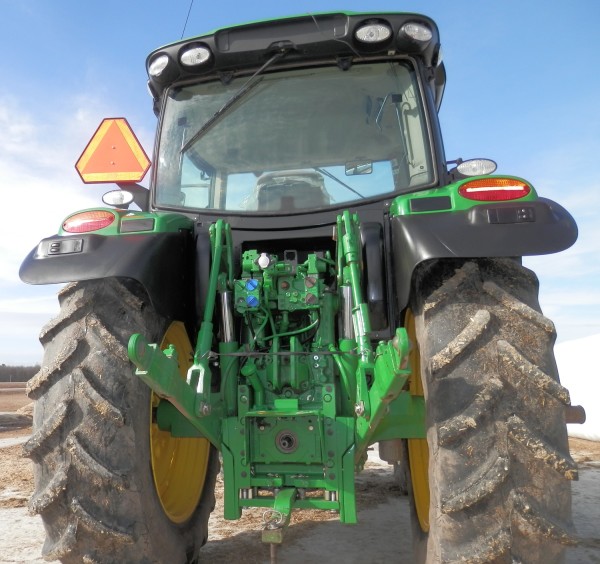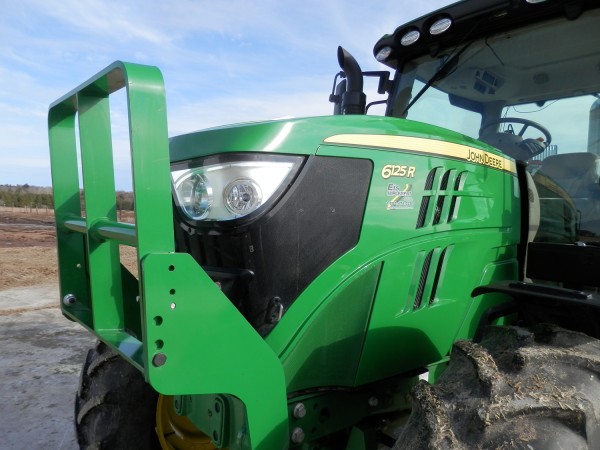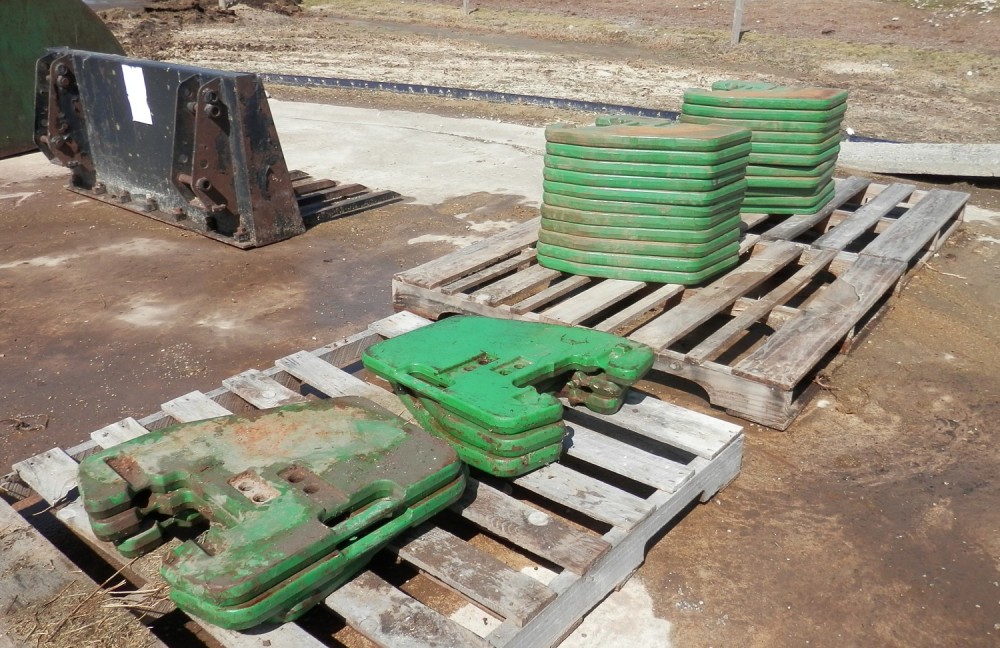 Plus…JD 18.4R42 FS Hub duals w/10-bolt hubs; 3 old style JD rear weights;
IH 80 & 100 lbs. suitcase weights, IH rear weights.

28 JD Suitcase weights; JD Rear Weights, 2-205 Kg, 2-72 Kg.;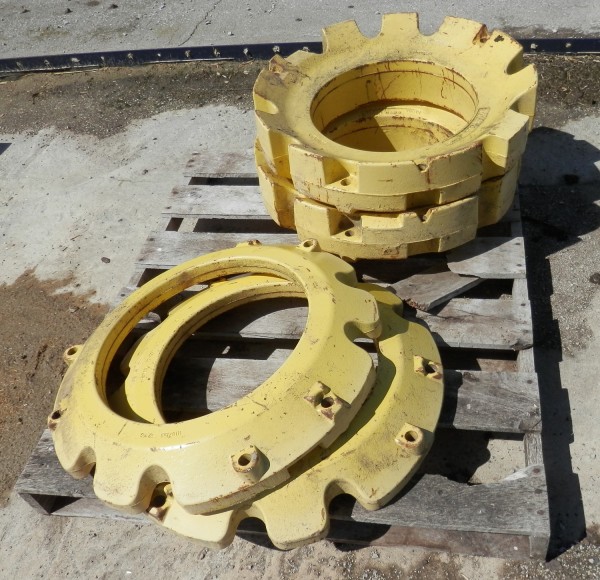 EXCEPTIONAL HAY & FORAGE LINE....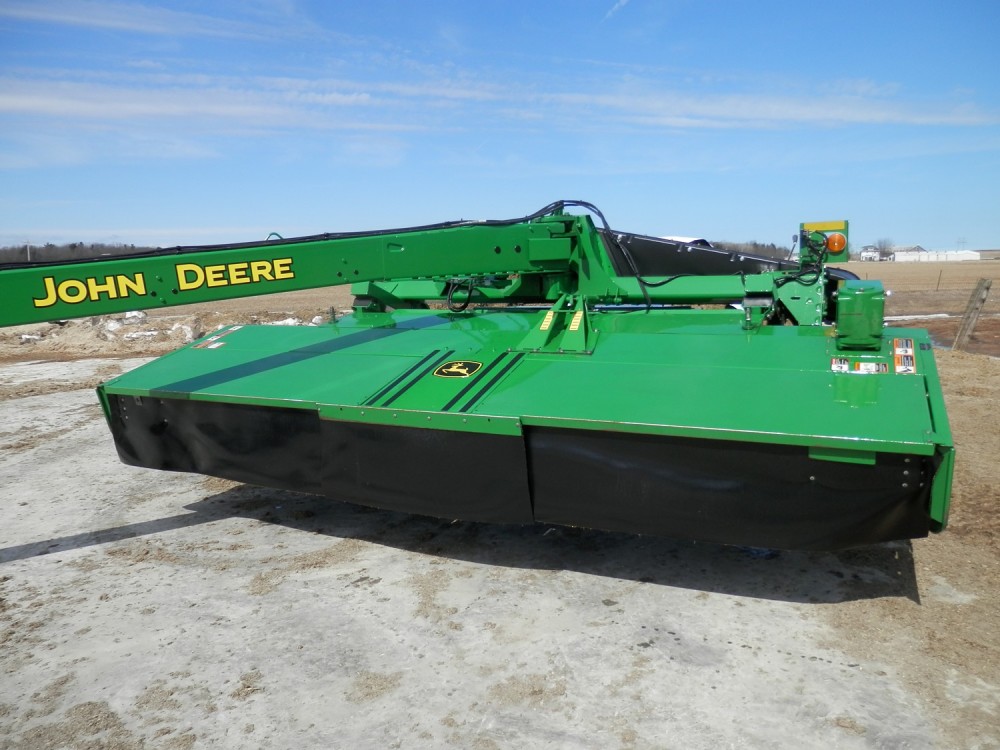 JD 956 MoCo Hydra-swing Discbine, 9' rubber rolls, hyd. platform tilt control,

lights, super paint, 2-pt. quick hitch.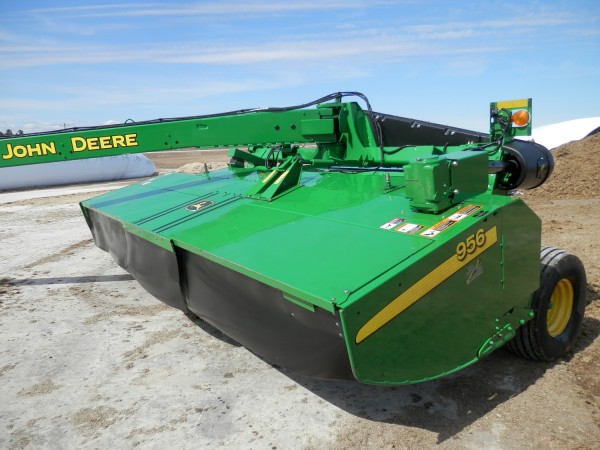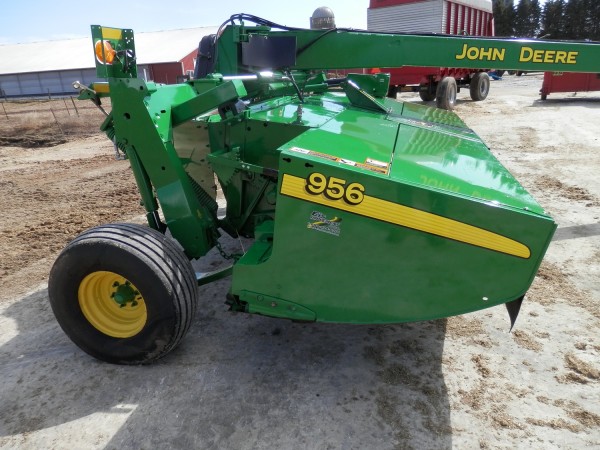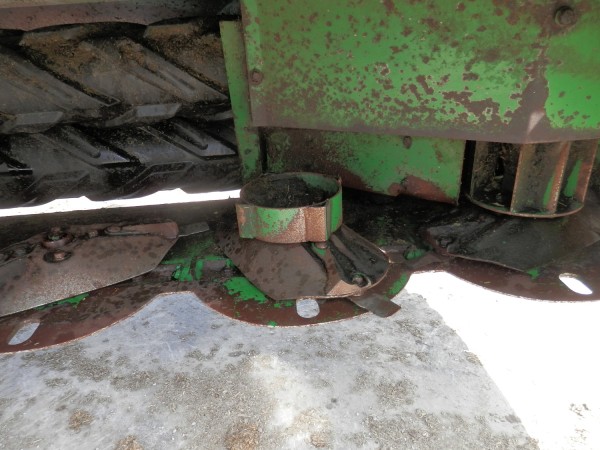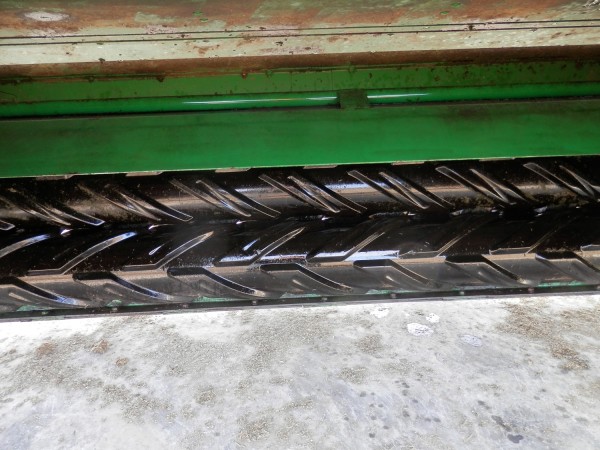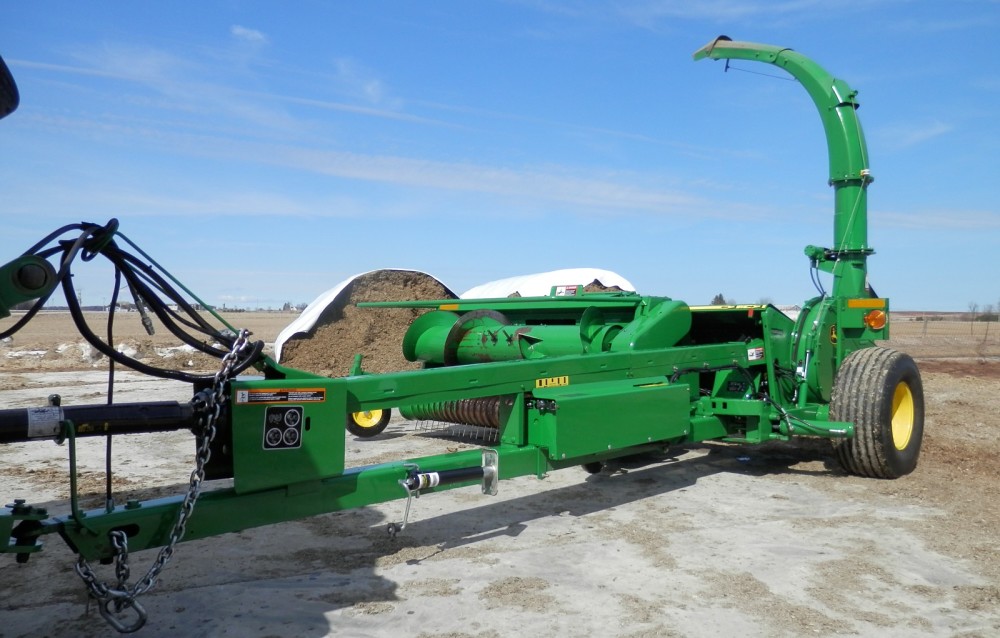 JD 3975 Forage Chopper, Intelliguard, Hyd. pole, Rear SVC,

Quick-trip hitch, lights.  Super paint & very, very sharp!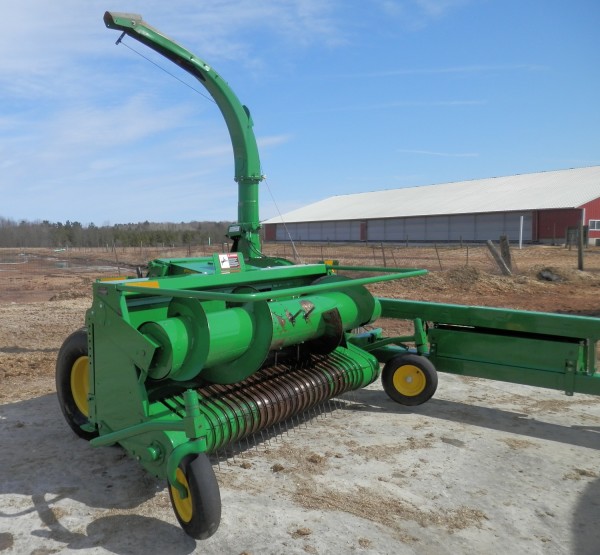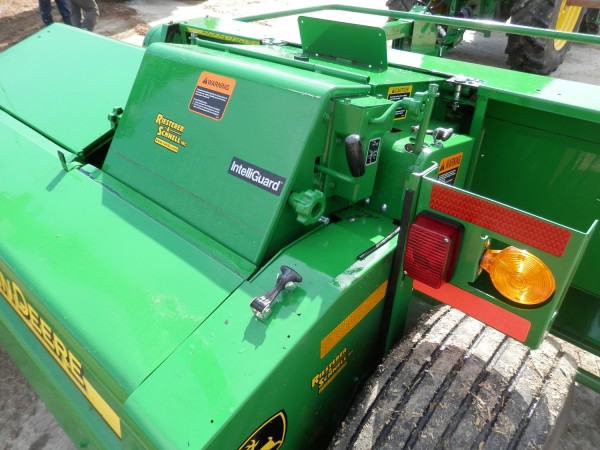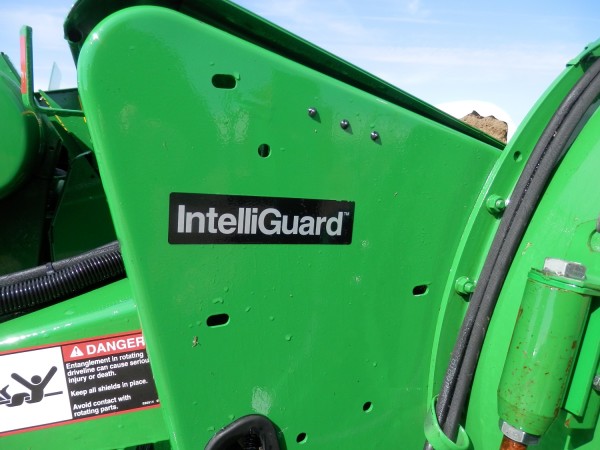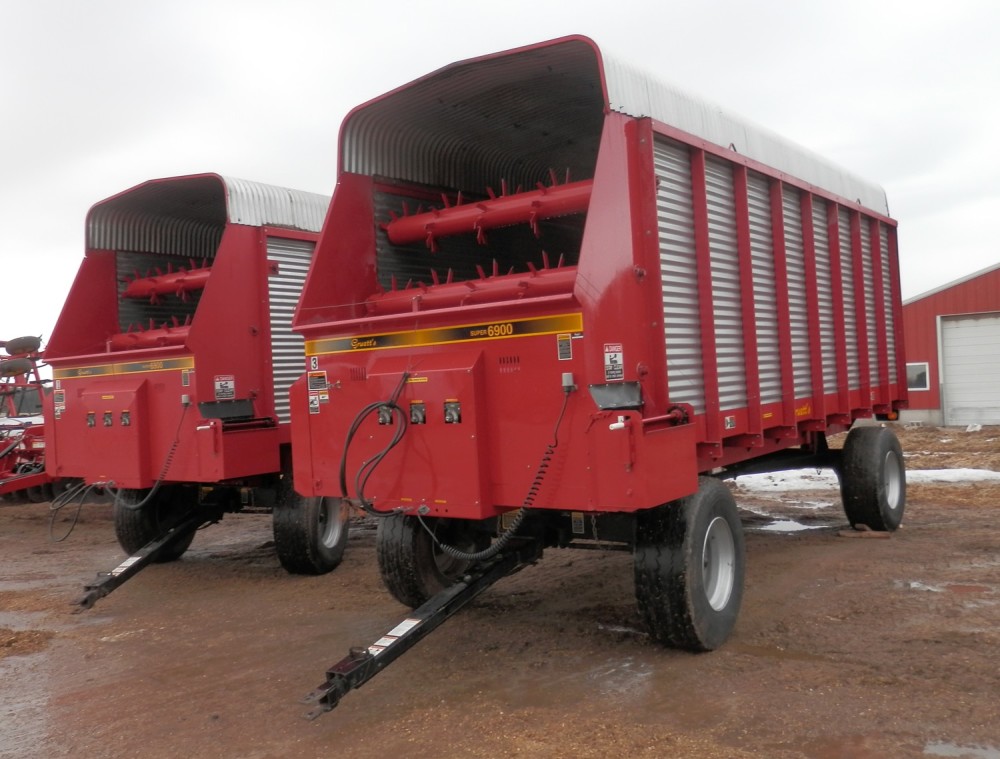 3-Gruett Super 6900 20' LH Forage boxes, fold down cross extension, poly box floor, HD chain, lights & paired with Gruett G34W HD 17T gears, 425/65R 22.5 floaters, 3 Ind. Hyd. drive controls—variable spd. off main apron, beater & cross conveyor. 

One wagon sells w/removable roof option—all wagons sell in excellent condition!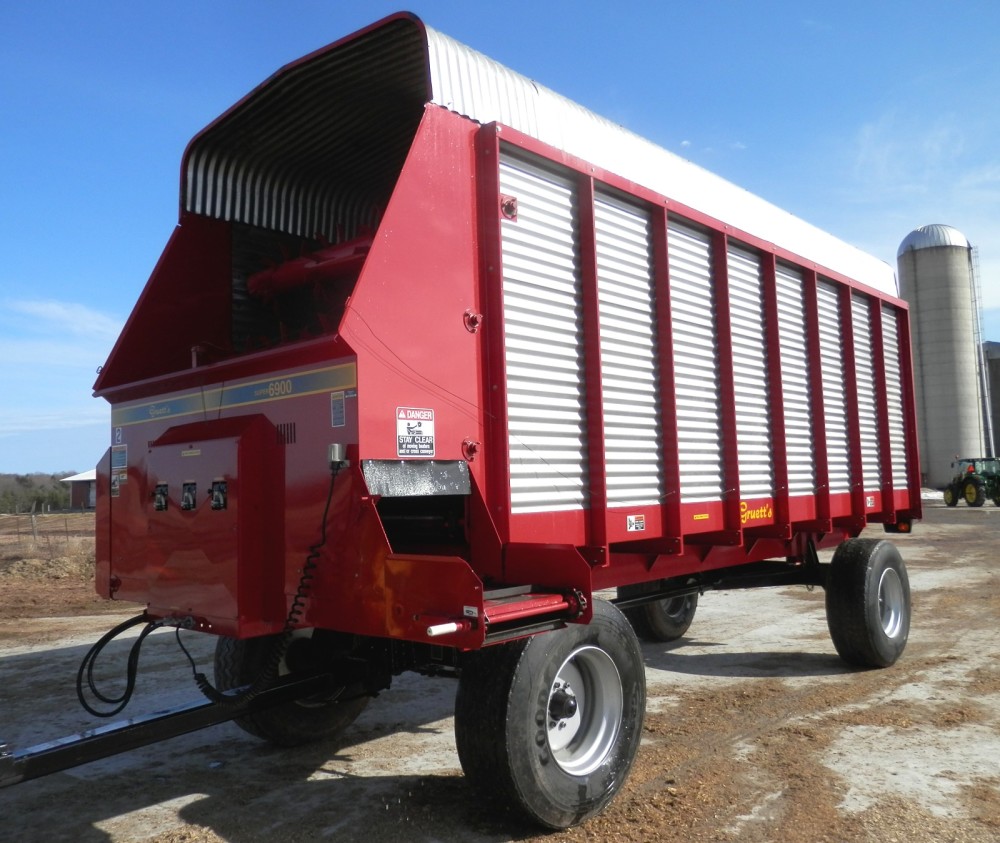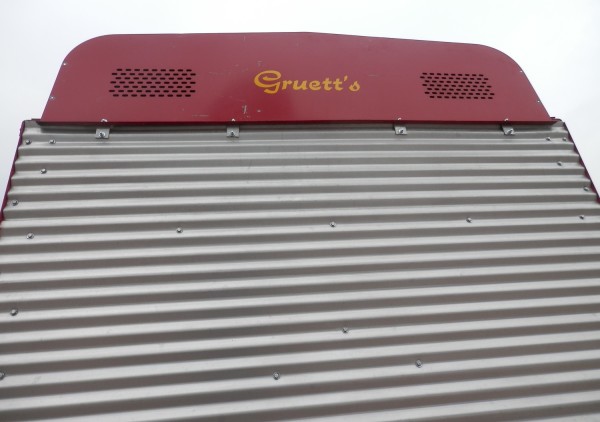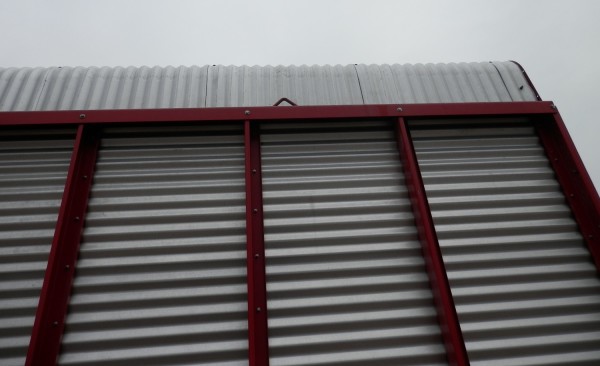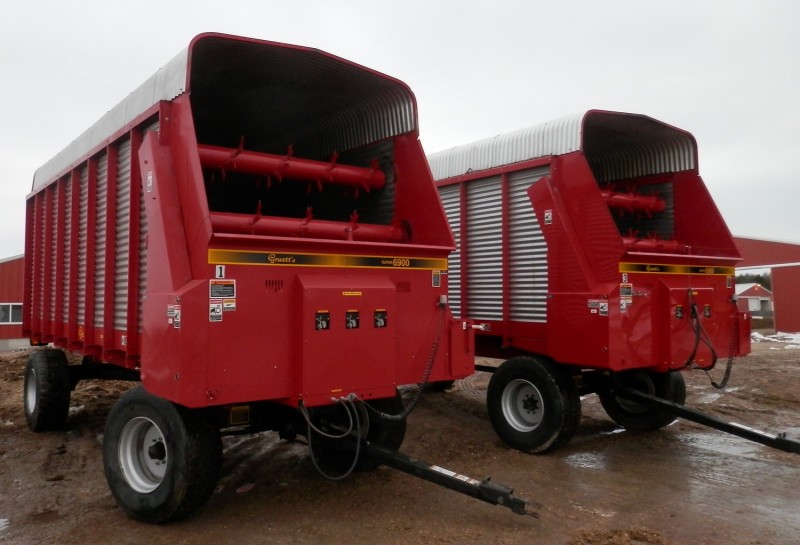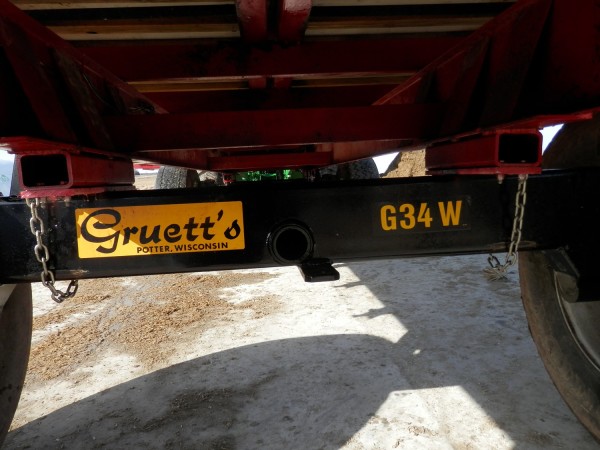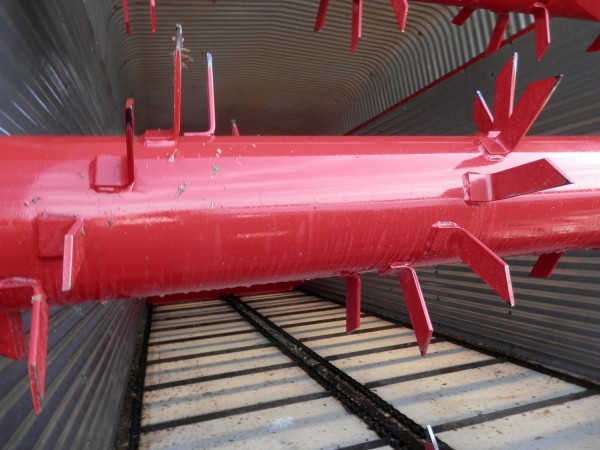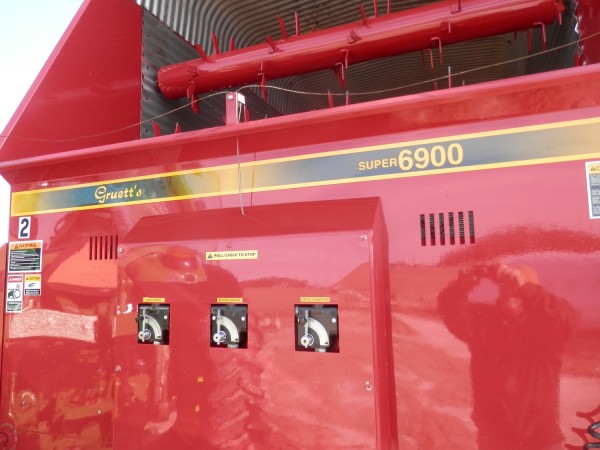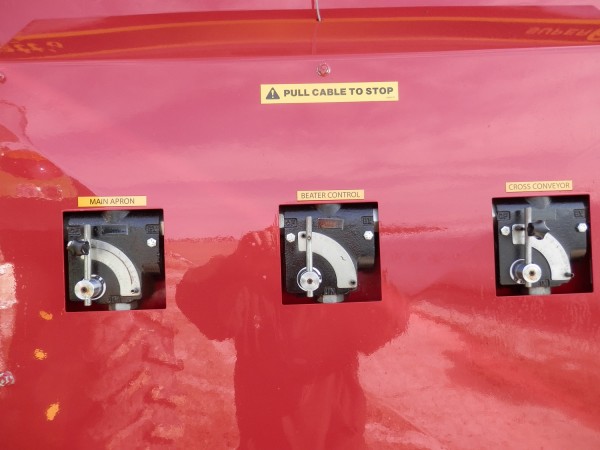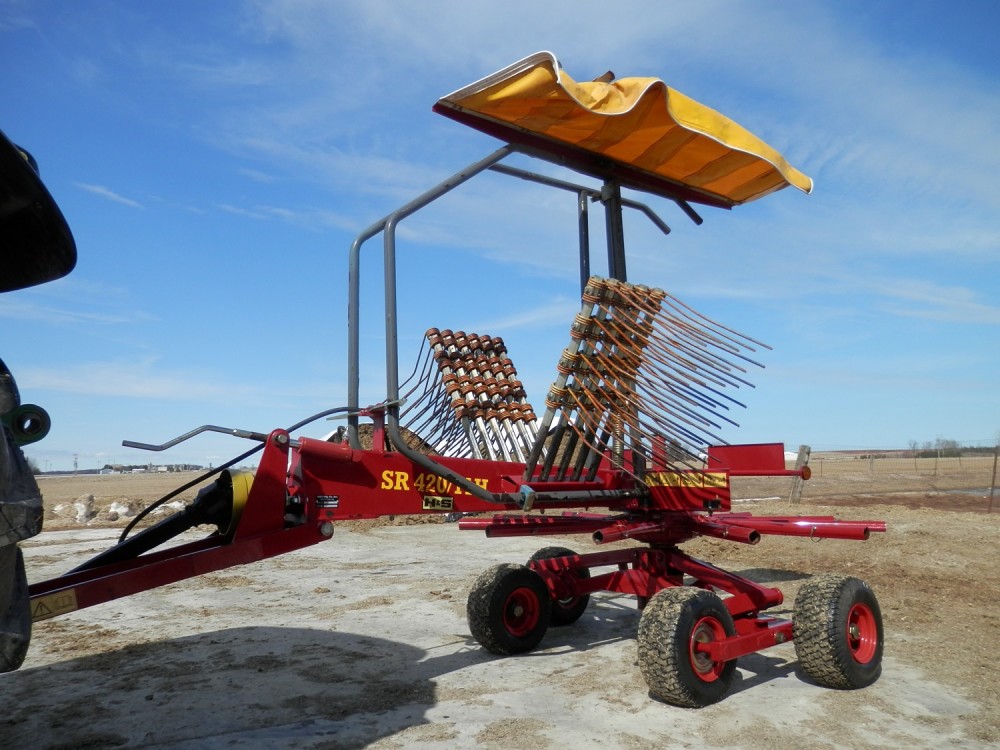 H&S SR 420/11H Rotary Rake, walking tandems,

on board storage, pitch adj., excellent paint!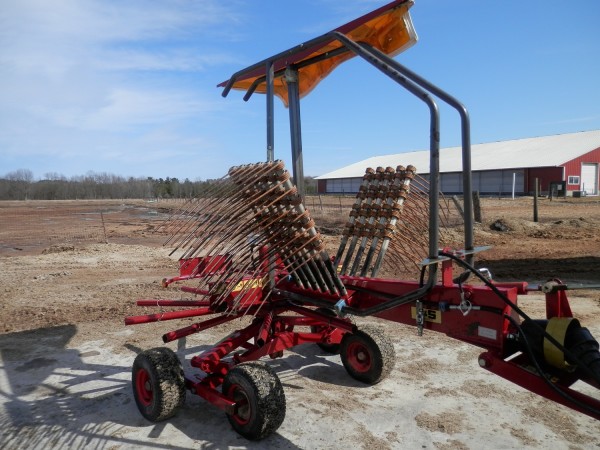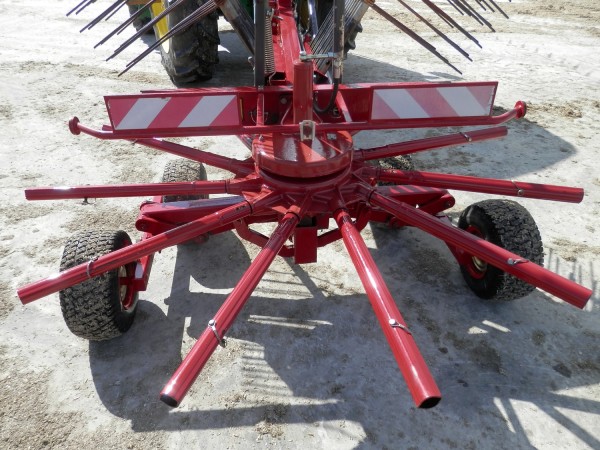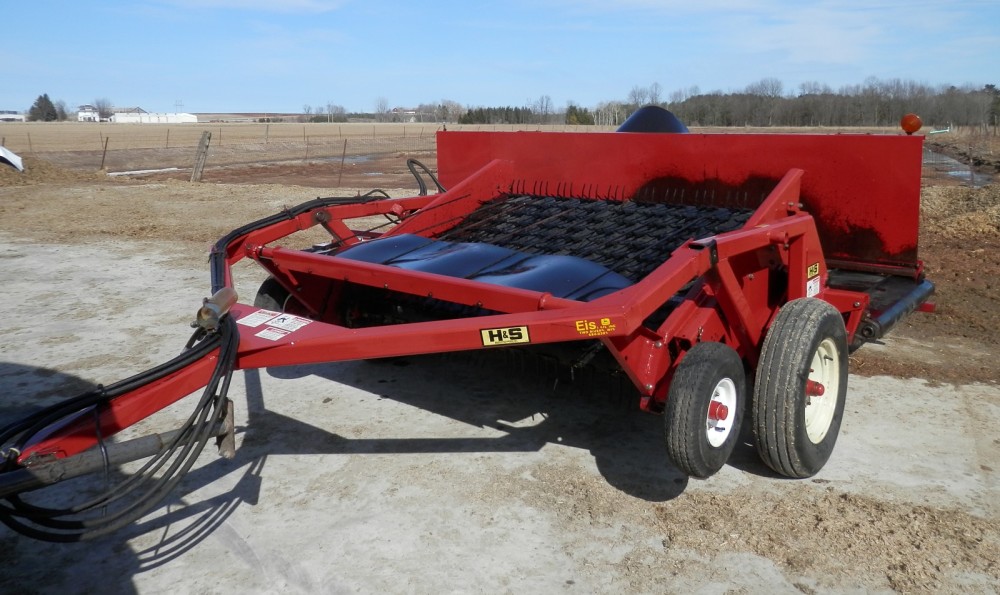 H&S MM1 Hay Merger, 6' PU, 12' cross conveyor w/excellent belts & paint,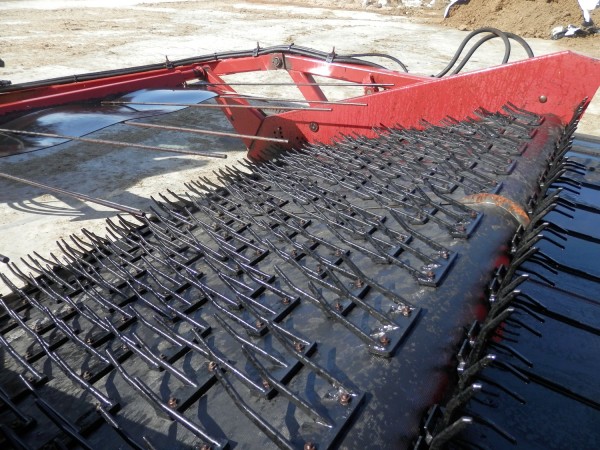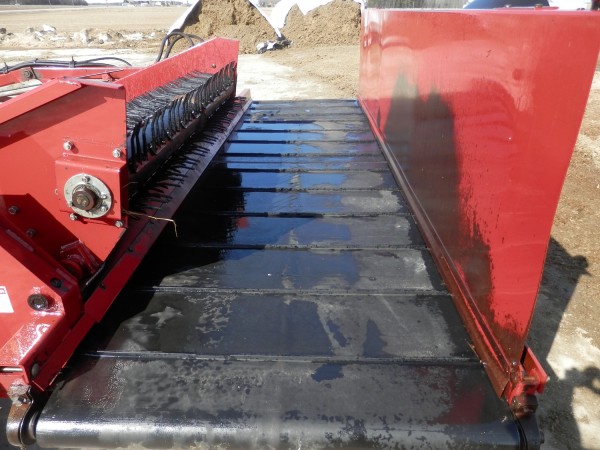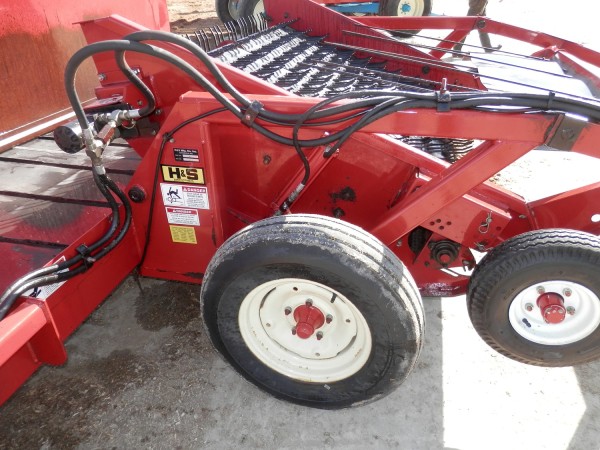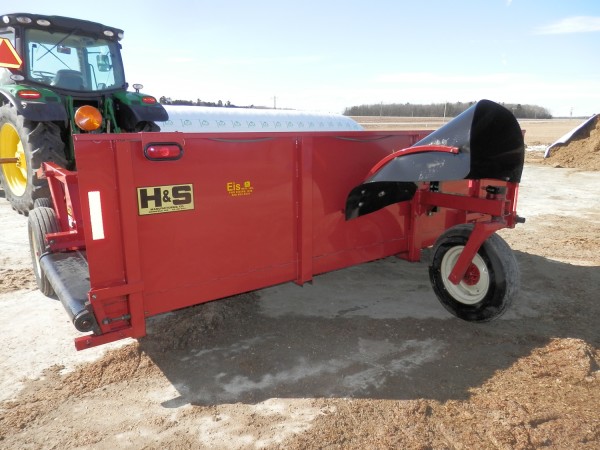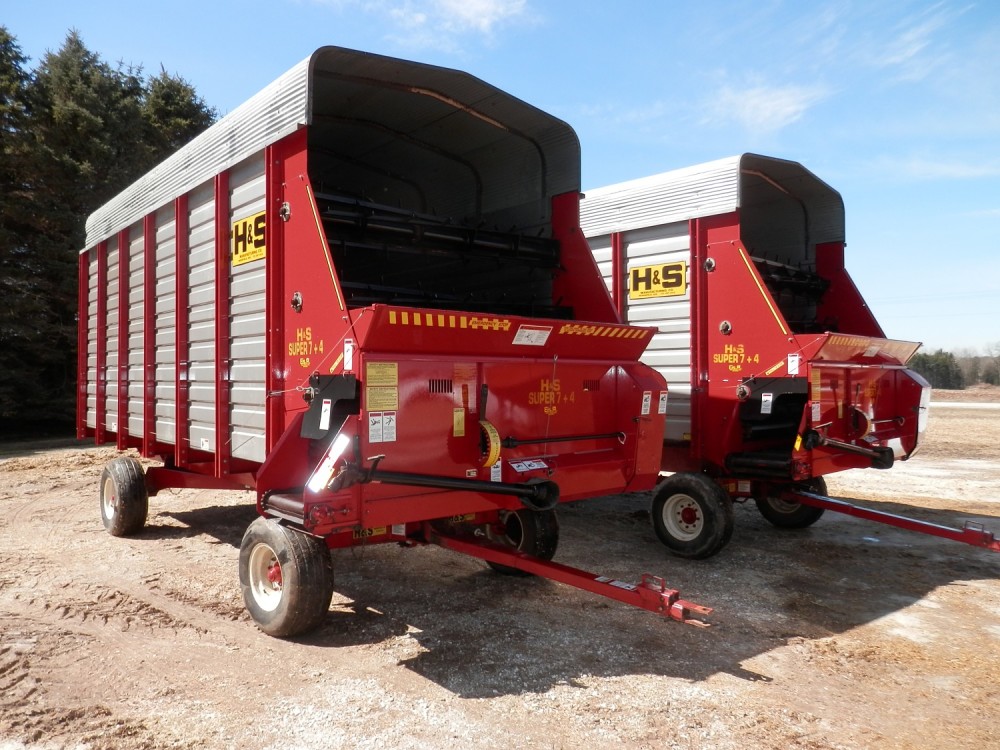 2 H&S HD 7+4 18' RH forage boxes, all steel 12-spd. apron, HD chain, local

Eis purchase & on H&S 12t gears w/12.5-15 imp.  Strictly shedded when not in use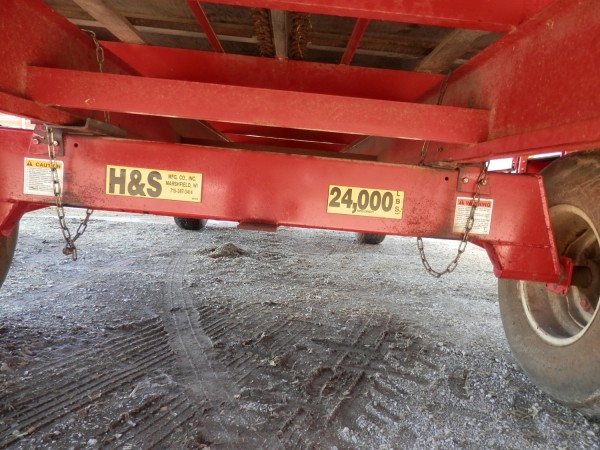 H&S Mdl. 860
forage blower—solid!
2 Schuette 9'x20' all steel flat bed wagons, rear hitch, front & rear stake
pockets on Knowles 6-bolt gears—
one w/12.5-15 HD/one 11L-15 Imp. rubber.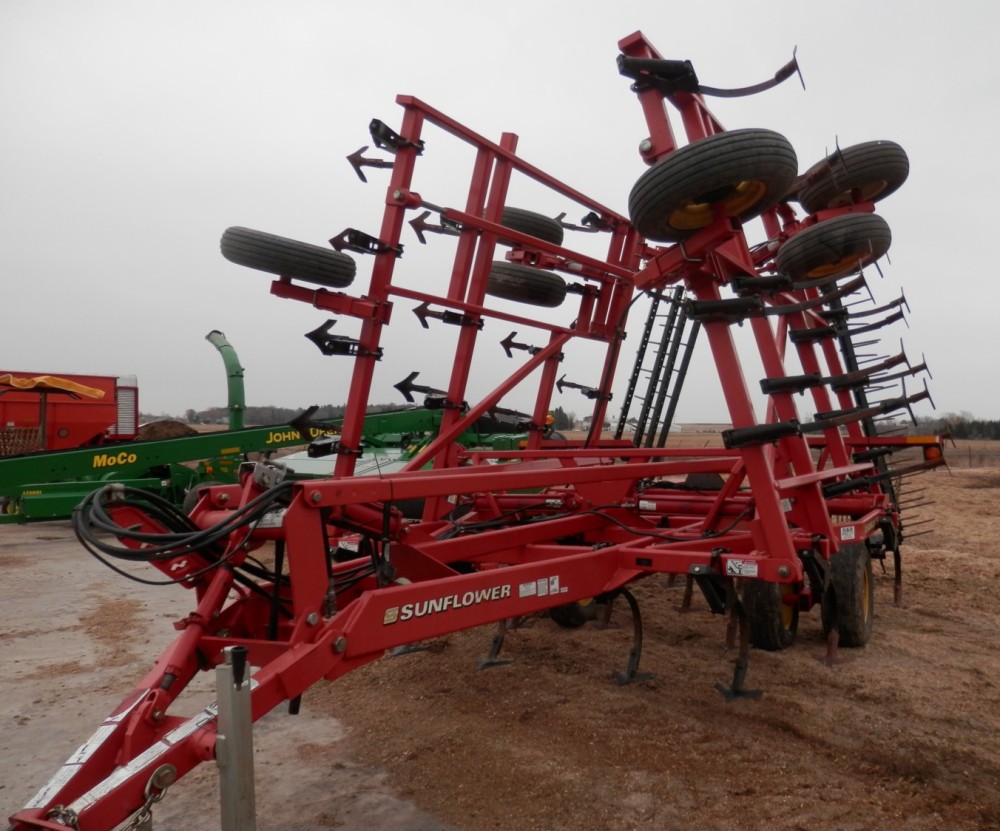 Sunflower 5035 26' field cult., new or like new 10" knock off sweeps,

walking tandems base & wings, front guide wheels, lights,
hyd. level fore-to-aft control, HD 4-bar leveler—
a solid, popular, & work ready field cultivator!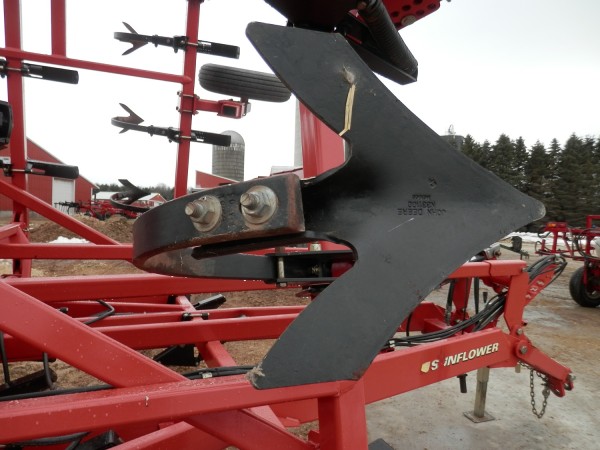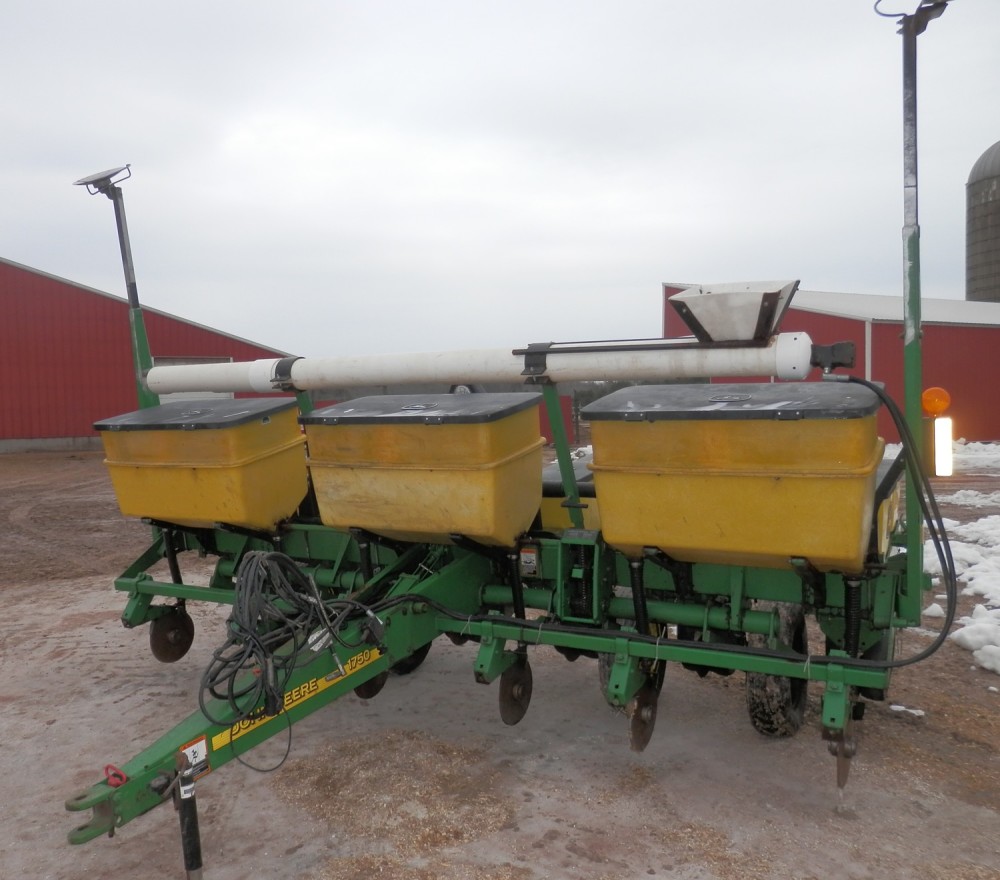 JD 1750 6RN Max Emerge planter, vacuum, Precision Units, dry fert. w/hopper topper
& PVC crossfill auger, HD springs, insect., lights, & nice.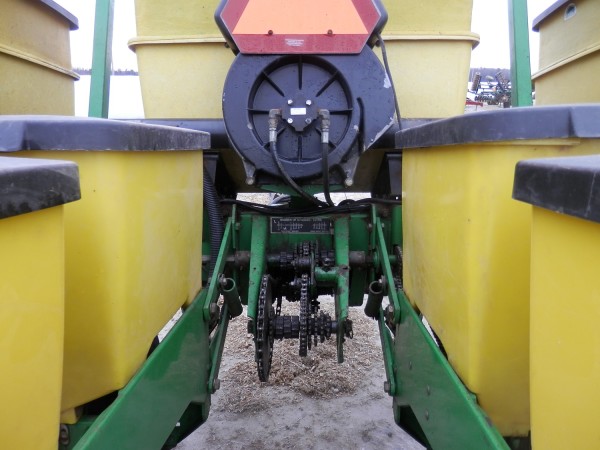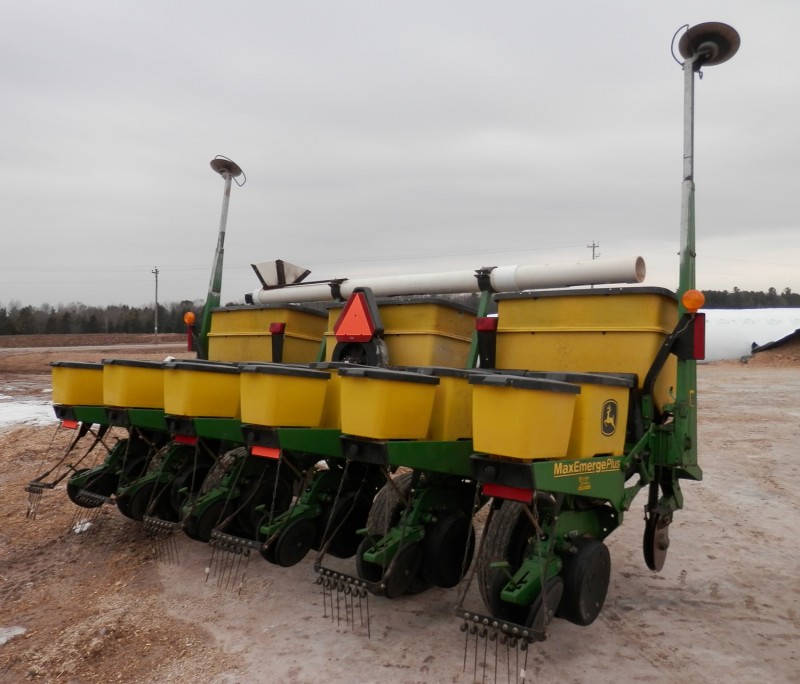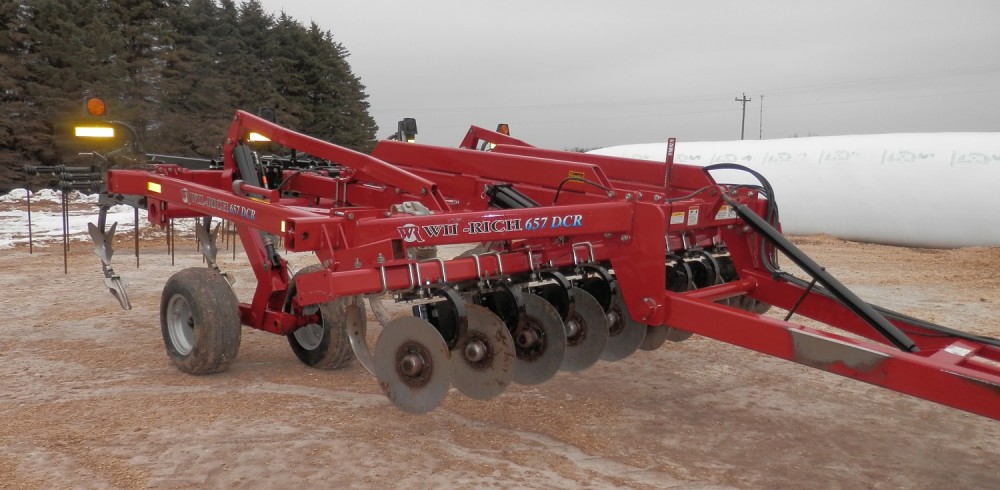 Wilrich 657 DCR 10-shank disk chisel, Parabolic points, hitch leveler,

Rock Flex coulters, w/Ind. Hyd. depth control, walking tandem transport, 3-bar long tine leveler, lights. 

Excellent paint & condition—a sharpie!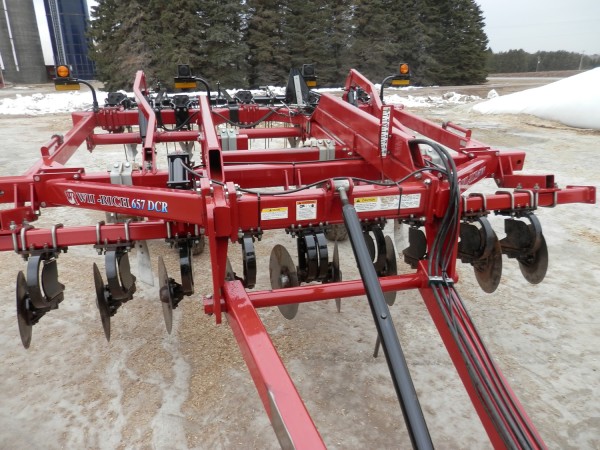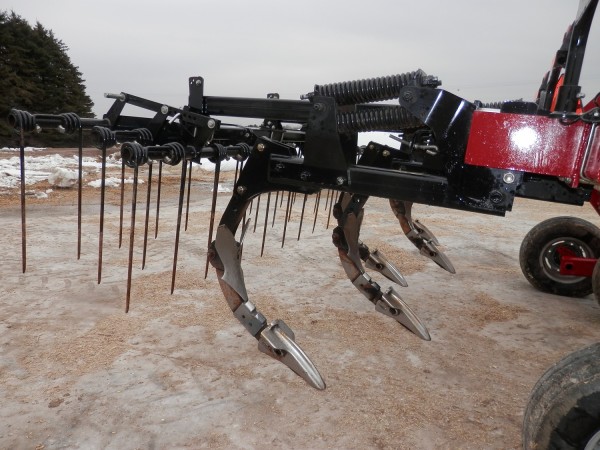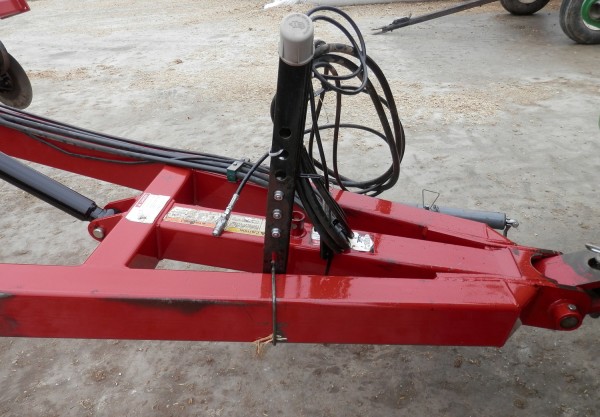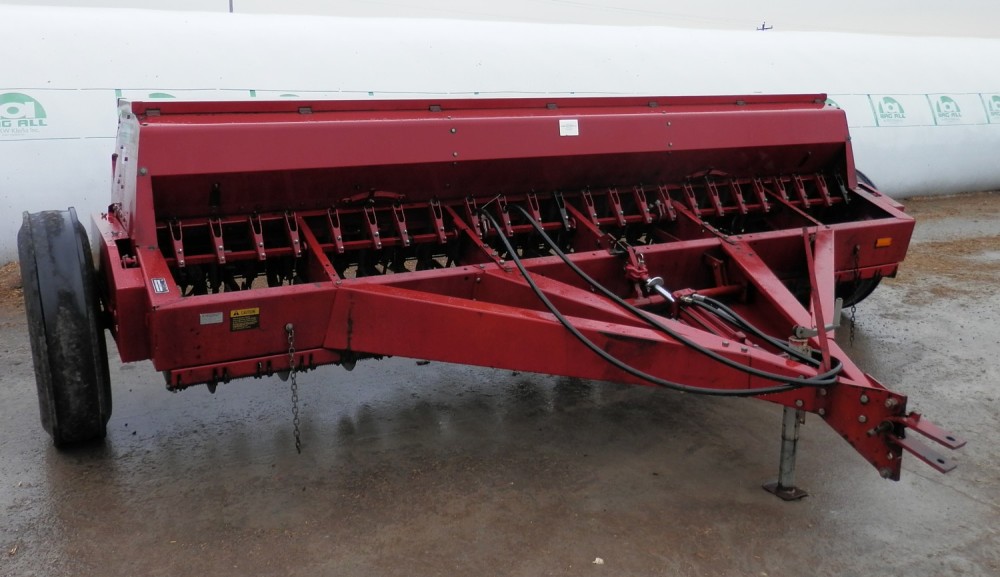 IH 5100 12' 6x24 grain drill, low rear grass, marker tires,

rear hitch and steel step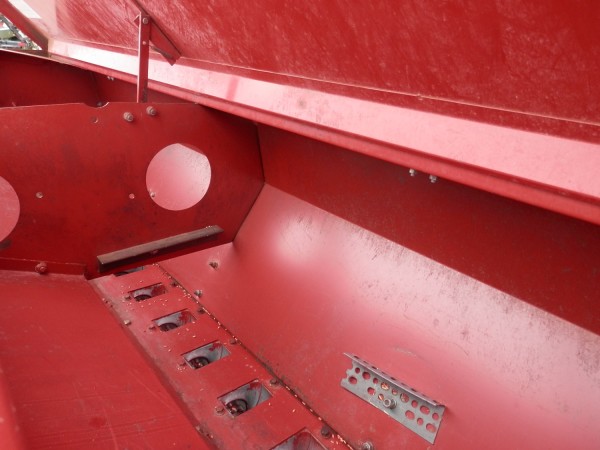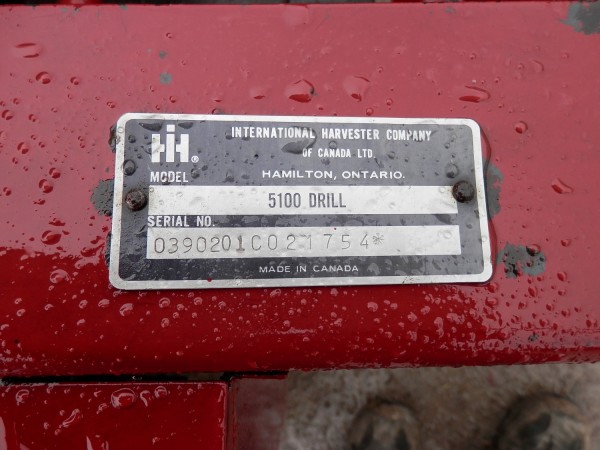 Also...Brillion P-10 14' Hi lift cultipacker, scrapers w/very little wear—very good!

JD 630 22' dual fold wing disk w/22" blades, 9" spacing, 4-wheel transport,

fore-to-aft leveler control—nice! 
Plus…IH 720 5X toggle trip plow w/16" shares & gauge wheel;

Brillion 3-pt. BRS-02 6R Corn Cult., Danish tine, dual stabilizers;

JD 970 12' cultimulcher, Danish tine, scrapers, & HD rear hitch
.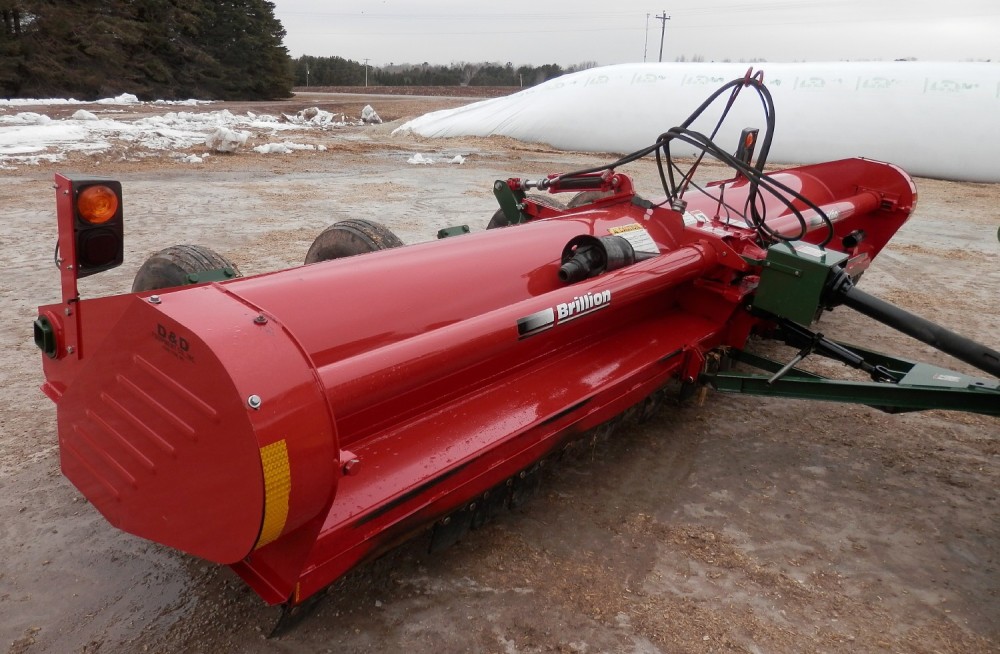 Brillion Later Mdl. FSB-1806 6R shredder, 4-wheel transport, lights,

super smooth hood & bright paint—Exc!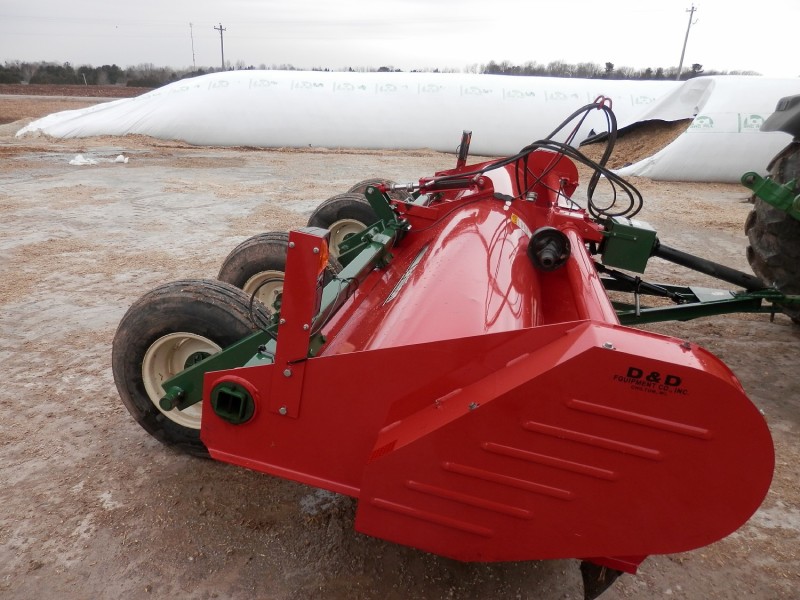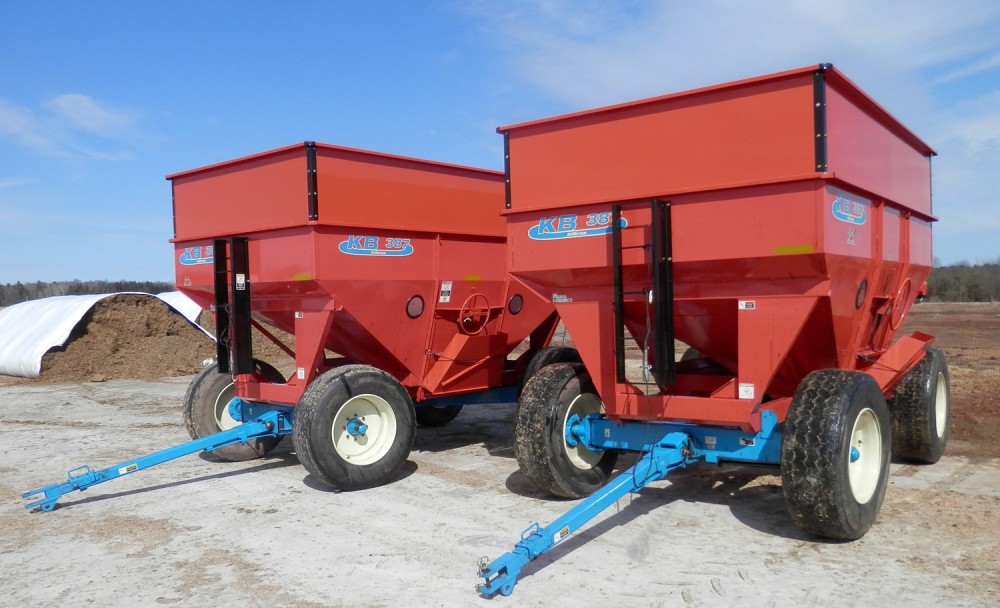 2-Killbros 387 gravity boxes w/factory 24'" steel ext., front ladder, rear lights & SVC plugs,

on KB 1396 HD 8-bolt gears w/big 585/65R  22.5 rubber—
wagons have door in door option & dual site windows-excellent!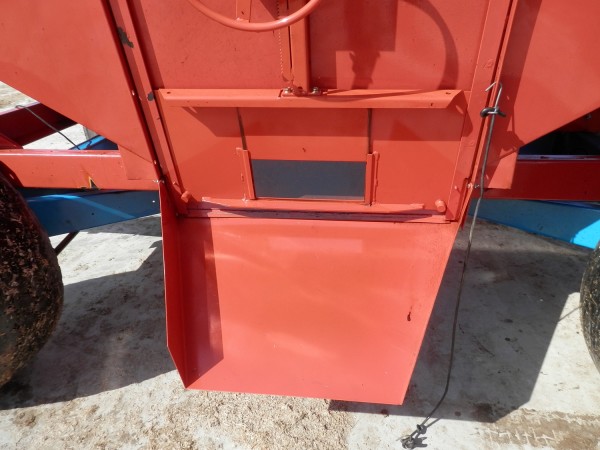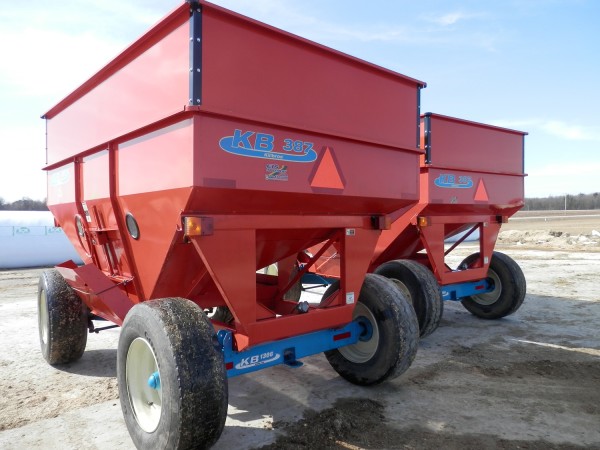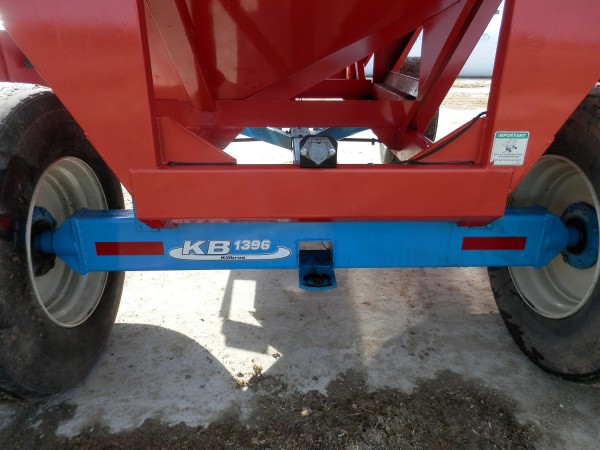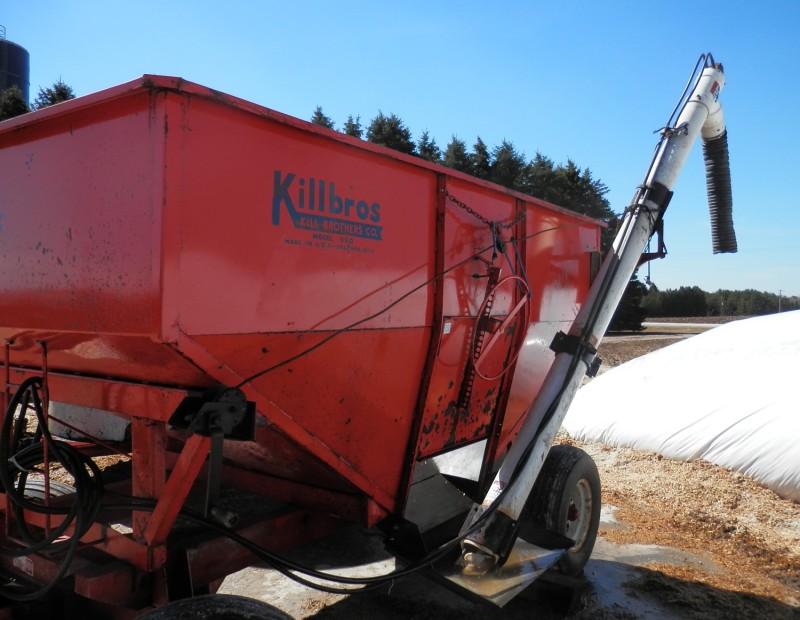 Killbros Mdl 350 gravity box w/front & rear ladder, coated interior in this solid box,

sells w/Huebner 12' PVC dry fert auger and sits on a
Knowles
6-bolt gear w/12.5-15 imp. tires.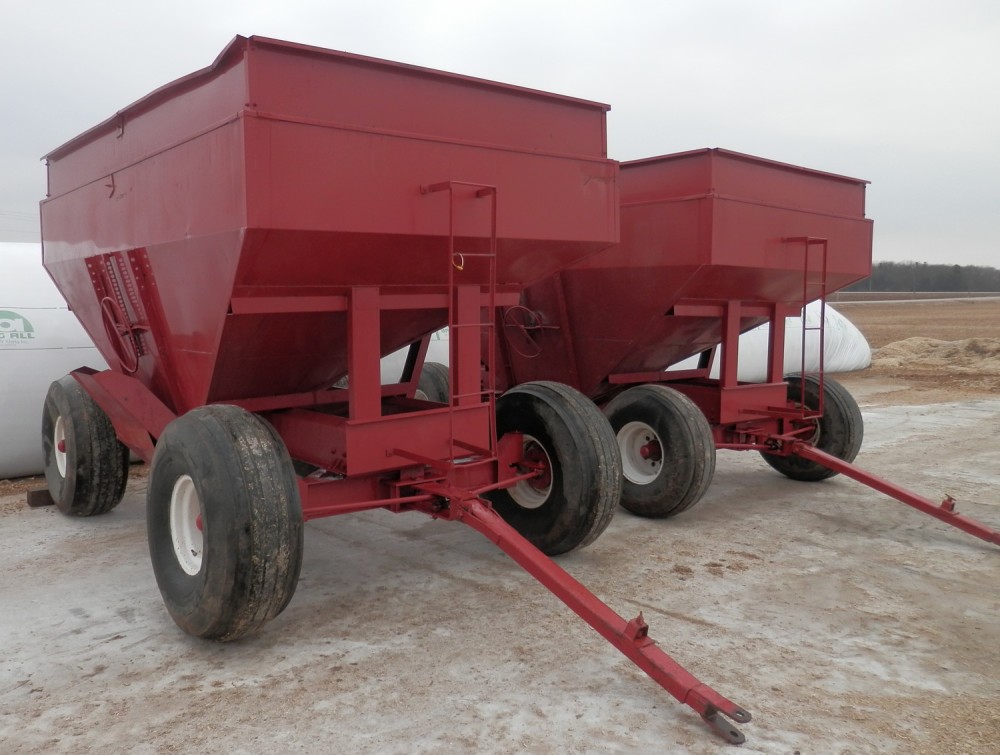 2-300 bu. all steel gravity boxes w/1' steel ext., front ladders, rear hitches, on HD gears w/16.5x16.1 8-bolt imp.  The second 14Lx16.1 imp.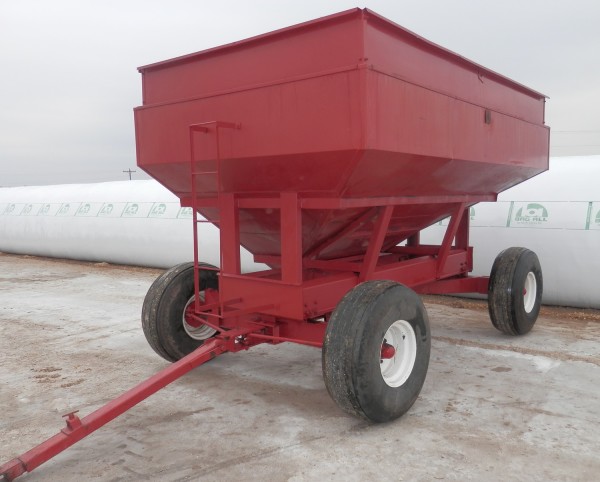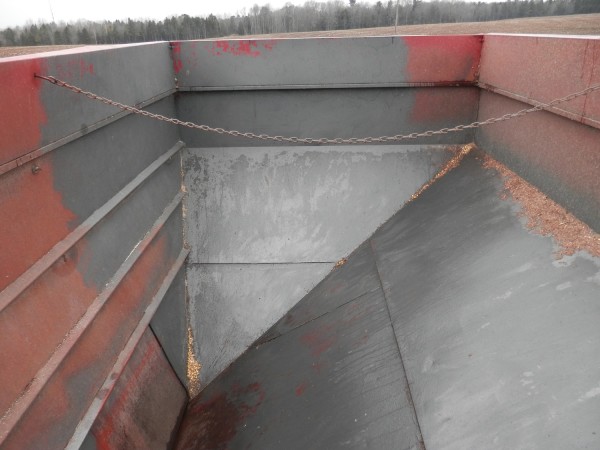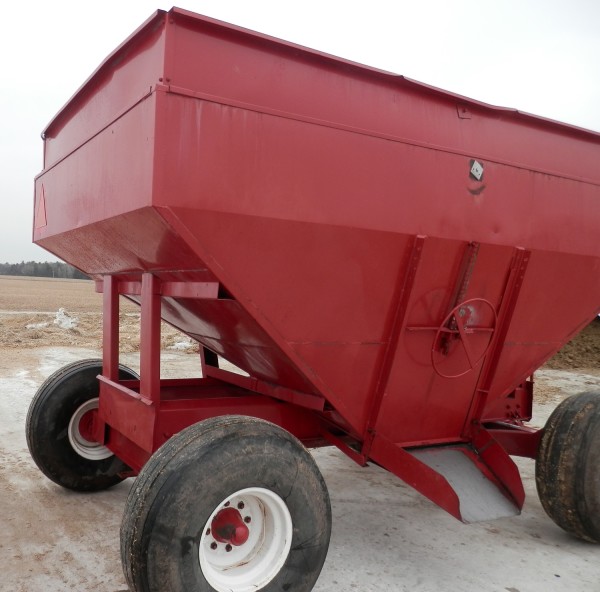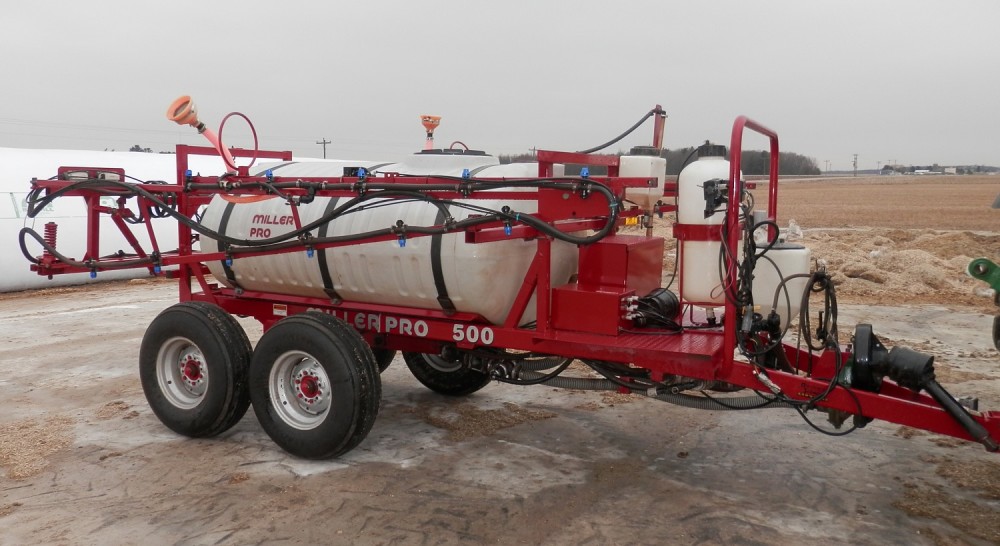 Miller Pro 500 field sprayer, tandem axle, field cushion,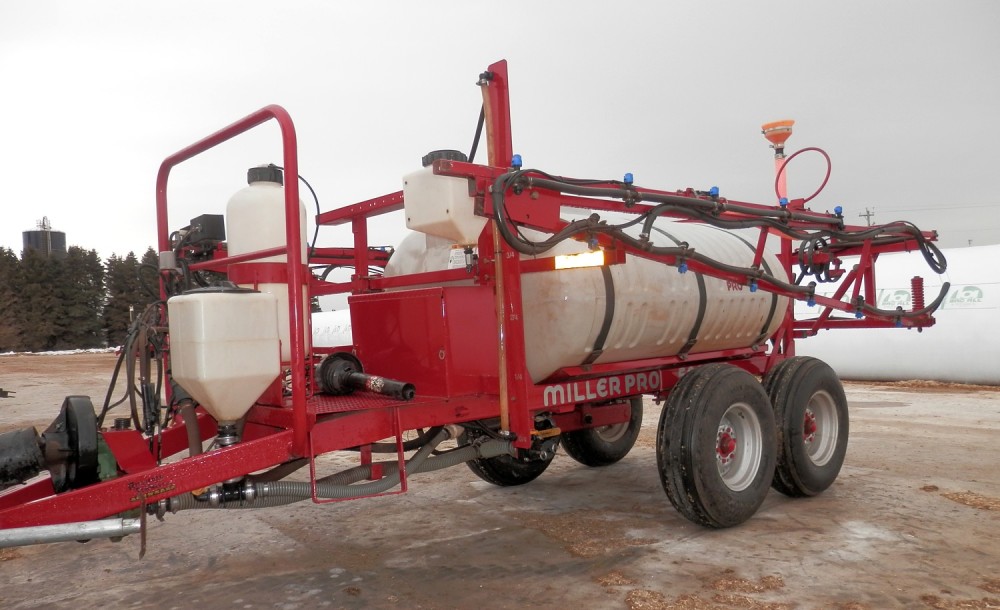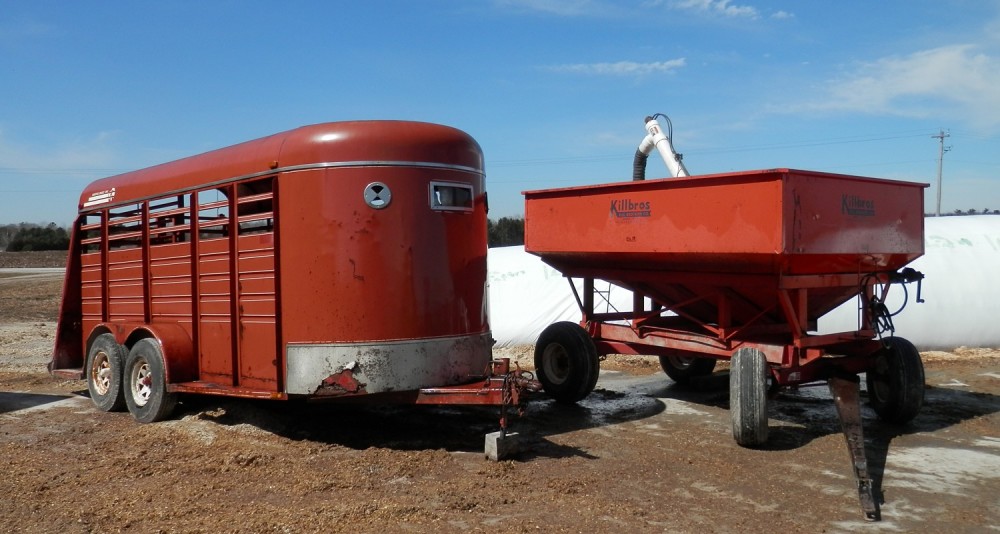 Kieferbuilt 6'x16' bumper tandem axle stock trailer, combo rear door, center divider.

Winpower Generator on cart, 30KW with 50 KW surge, sells w/cover;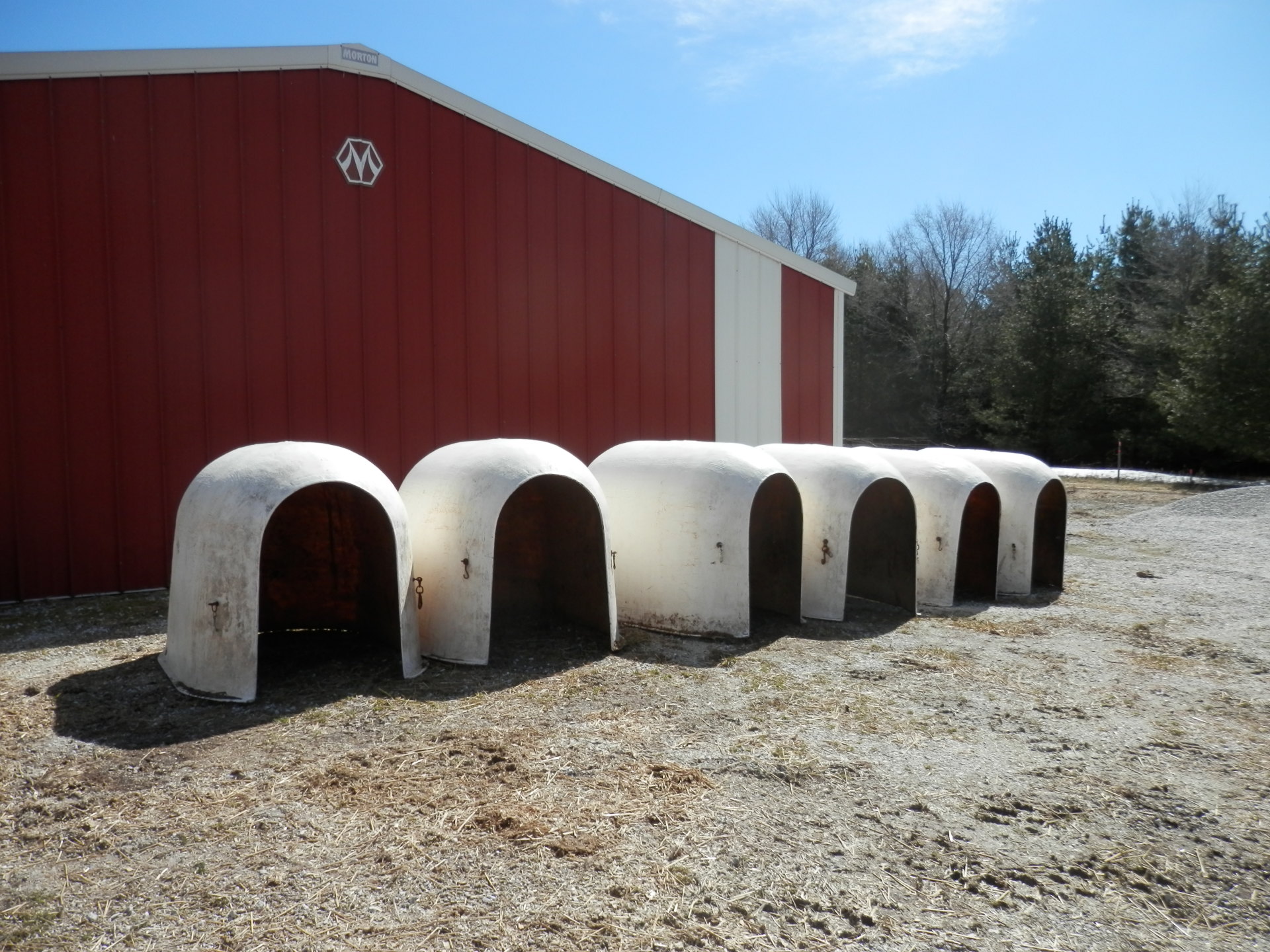 JD cold water power washer, portable 3300 psi @ 3.2 gal/min.
Dyna Beast-Dyna Mite sand blast booth
Floor pedestal grinder; Makita chop saw; table top drill press
JD QT big bale mover—up to 4 prongs.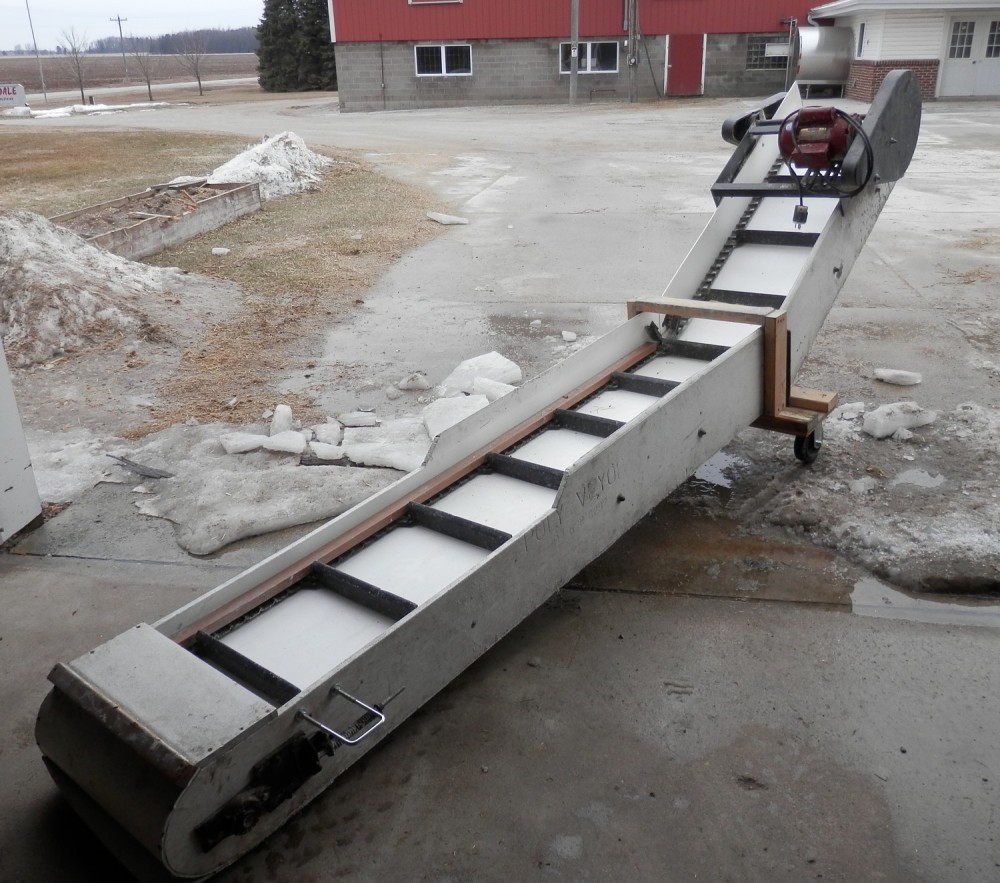 12' Polyveyor that runs 8' flat w/4' 45° incline, 18" double chain w/1 hp. Lesson Motor.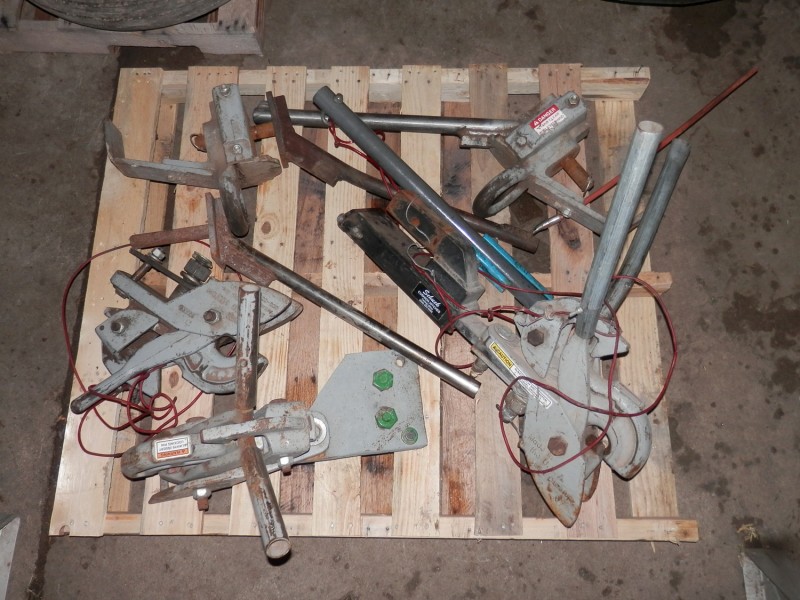 3 male & 3 female speed hitches, sold choice.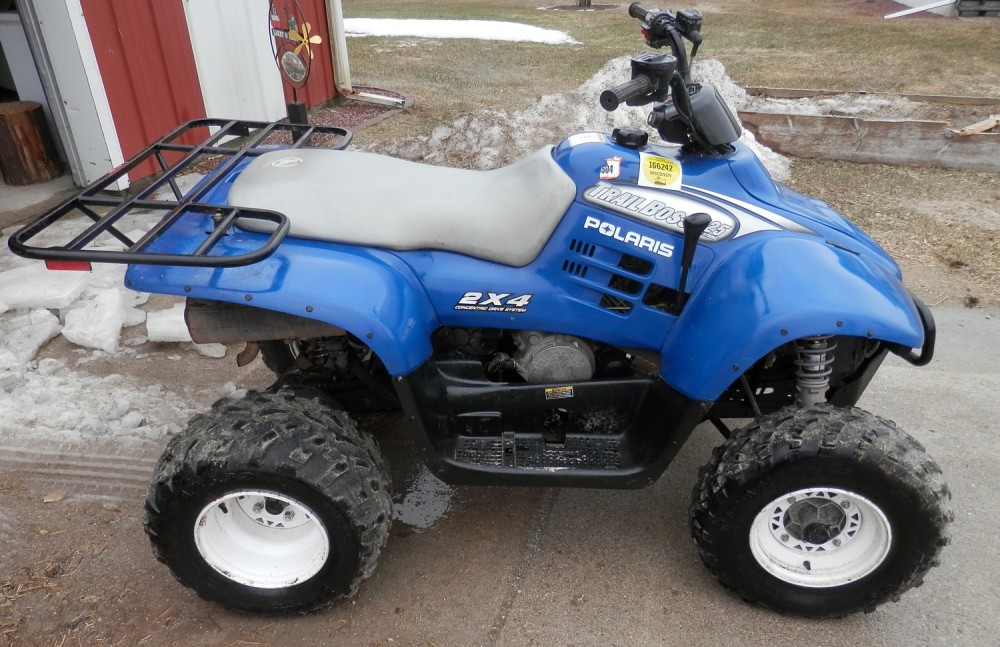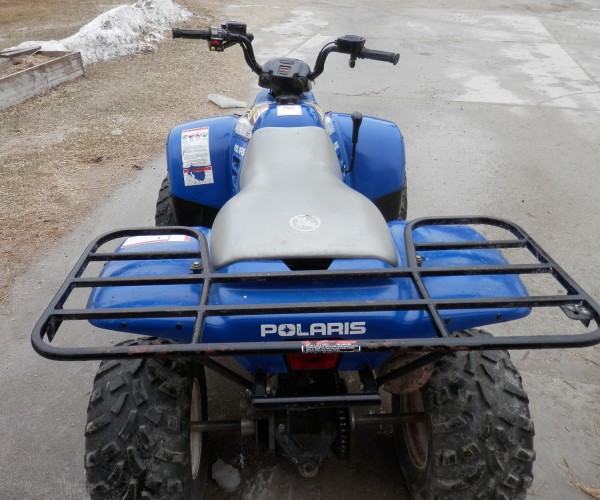 Polaris Trail Boss 325  four stroke, 2x4 Concentric Drive—Automatic w/rear rack

Small wagon load of good usable items…
JD 50 Plus-oil; Reddy Heater Pro 110; 9"x3' flex pipe-new; 220 welding cord; power greaser; older Forney welder; Air-CO HD Torch-tanks. Misc. parts, hand tools, fasteners, and more.  Lumber: plank, boards, 6x6 posts, a few misc. household, freezer, etc.

Watch for updates at the end of this listing, head over to Facebook for the latest updates, and check out the Bidspotter catalog for items that will be sold simulcast live/online.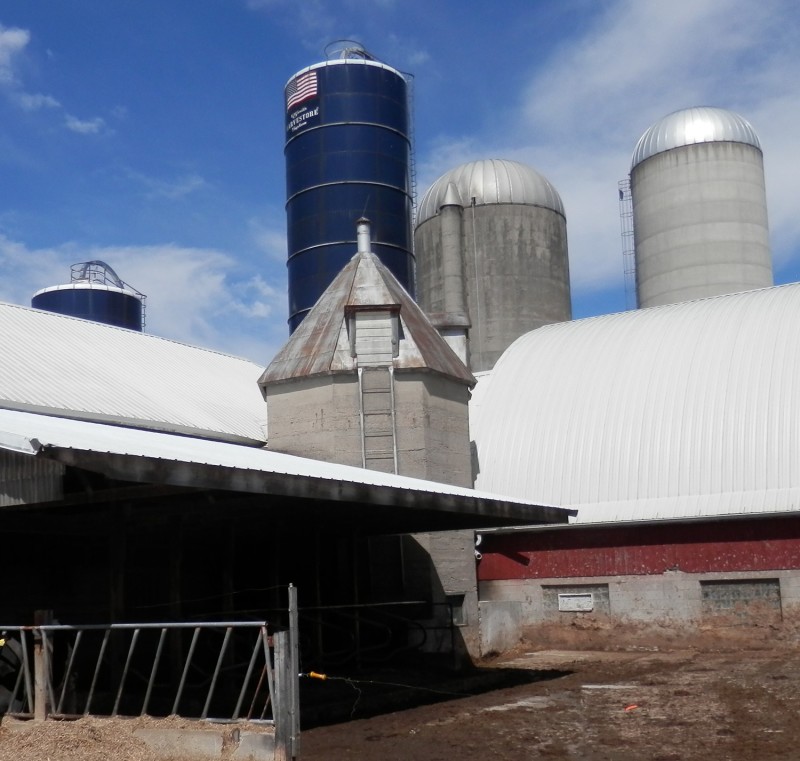 Lots of history here at Shamdale with Larry & Elise the 5th generation on a family farm started back in 1863 during Civil War times. 
Time has changed & grown the dairy from days of this unique 8-sided cement silo to the Harvestore that towers behind her, and then back beyond it,
the large cement slab that puts a base under feed bags. 
Yet some things never changed at Shamdale--importance of family, pride of farm, cattle, & equipment supported by the love of their occupation. 
For every tradition that ends, a new one can begin. 
Don't miss the opportunity at this great family farm auction.
Download the auction flyer here>>
Download
TERMS: Cash, good check or if unknown to auction company, bank letter of credit with state issued ID must accompany payment.   All items must be paid for at completion of sale and before removal. Number system will be used.  All items sell as is, where is.   All announcements sale day take precedence over all matters in print. Not responsible for accidents or merchandise after it is sold.
Miller 'N Co. Auctions & Appraisals, LLC   
 Gregg Miller, Newton, WI • (920) 980-4999 or 980-4995    
Wisconsin Registered Auctioneer #488
Head over to the bidspotter catalog with this link--