FARM EQUIPMENT & DAIRY HERD DISPERSAL
Willow Creek Farm—Maribel, WI

Tuesday, March 19, 2019  10:30 a.m.
Randy Wegner 920-680-8086    
Nathan & Marie 920-676-3721
Sale held on this 4th gen. dairy @ 1390 Pleasant Rd., Maribel, WI
Just minutes off I-43, Exit Hwy. Z west to South on Pleasant Rd, then to farm on right.
The Willow Creek Dairy herd includes…160 freestall, milking parlor cows and approx. 
a dozen springing heifers.  Herd is 100% AI bred with
Select Sires and has been on test for generations. 
305 ME Lact. avg.  over 23,000 with great components of 3.95   3.28  with cows selling @ 180 SCC.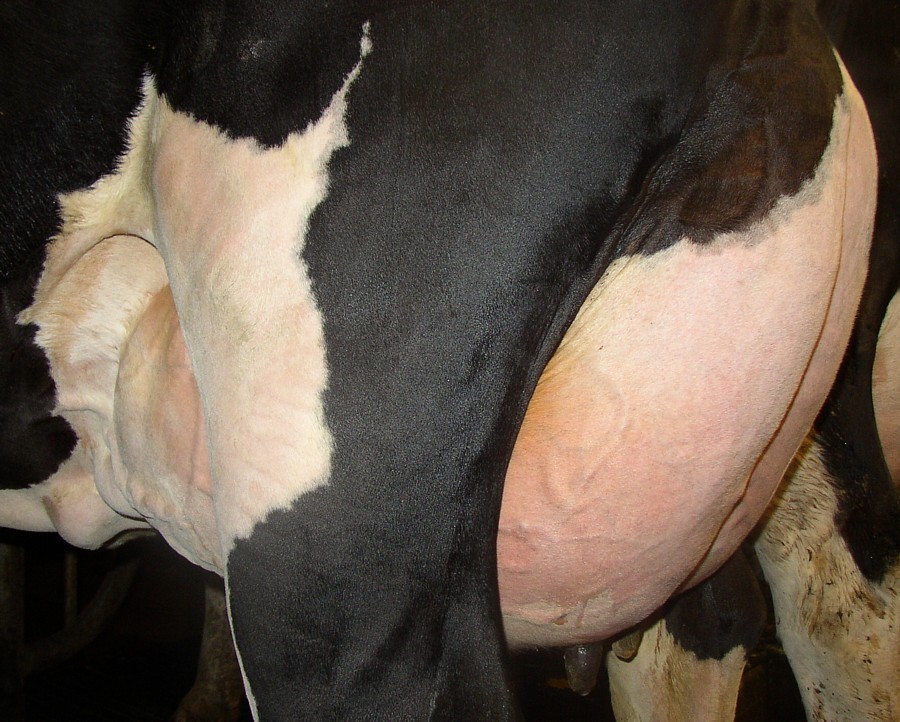 A herd that wears their udders well, with plenty of fancy to go along with milk
& components.  From the big 2-yr. old pen to many sound high production

3-yr. olds, the selection is great. While the facilities are older & tired, this well-cared-for herd
of cows has plenty of room to grow as cows are not pushed.  Breeding is right on schedule
with a great selection of bred back cows selling.  The herd has been culled hard recently and
DHI production info will be recent & up to date.  All cows have sire and maternal grandsire ID's.  The girls from Willow Creek are here!   Check the end of the listing for the picture proof!

FARM EQUIPMENT LINE-UP...IT'S GOOD & CLEAN!!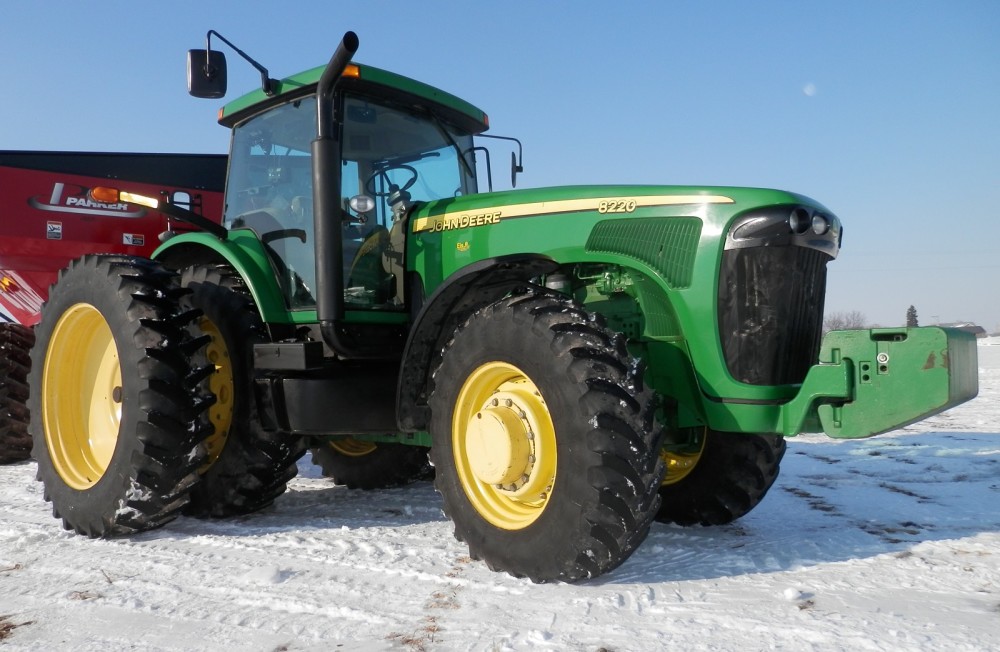 JD 8220 MFWD Tractor, Purchased new--18.4R-46 w/hub duals, 5 sets of remotes,
inner rear weights, full rack of 20 suitcase weights, Greenstar ready, Quick hitch. 
Only 5600 hrs., a nice one-owner well-maintained Deere!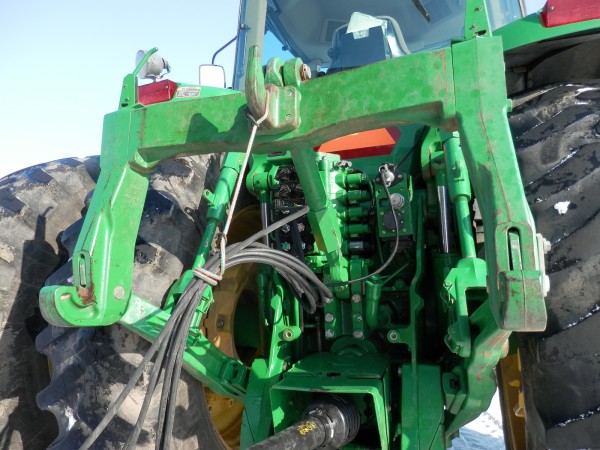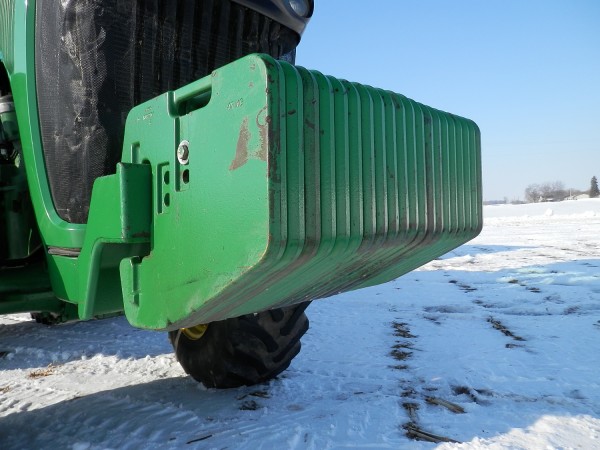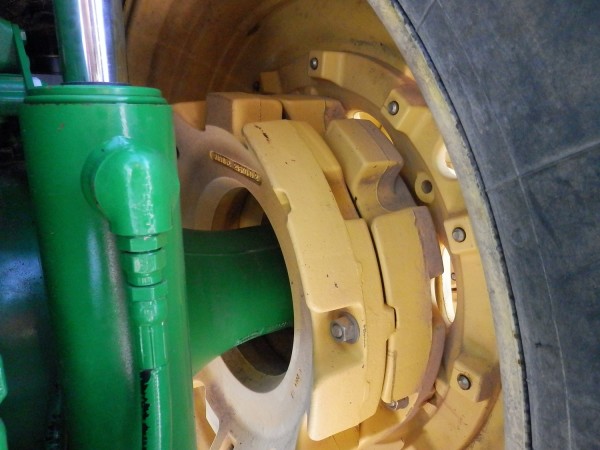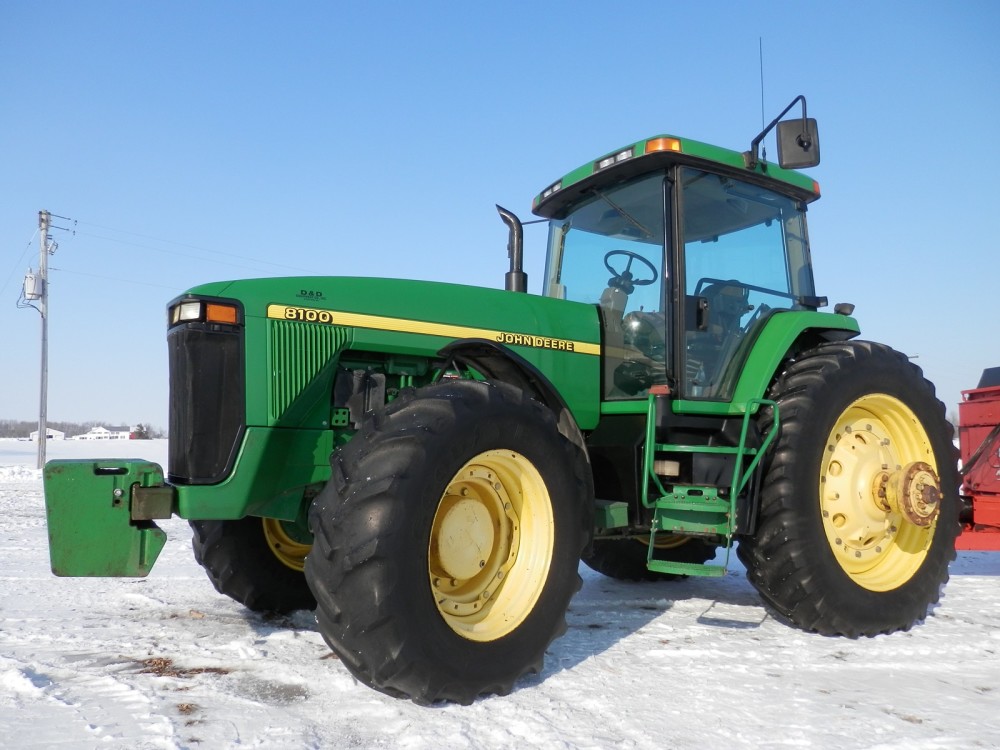 JD 8100 MFWD Tractor, Later Model, 4-206KG inner rear weights, hub duals, TR,

rear 3-pt. control, full rack 20 suitcase weights,

quick hitch.  Sells with 3 PTO shafts & 6200 hrs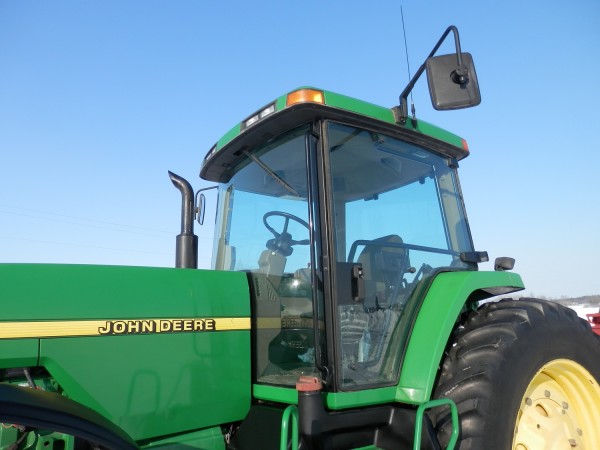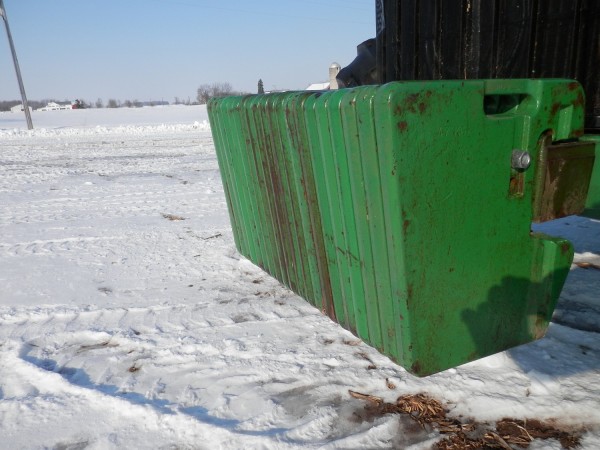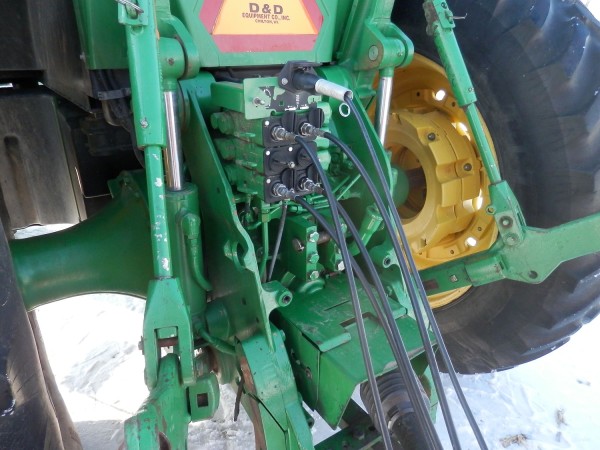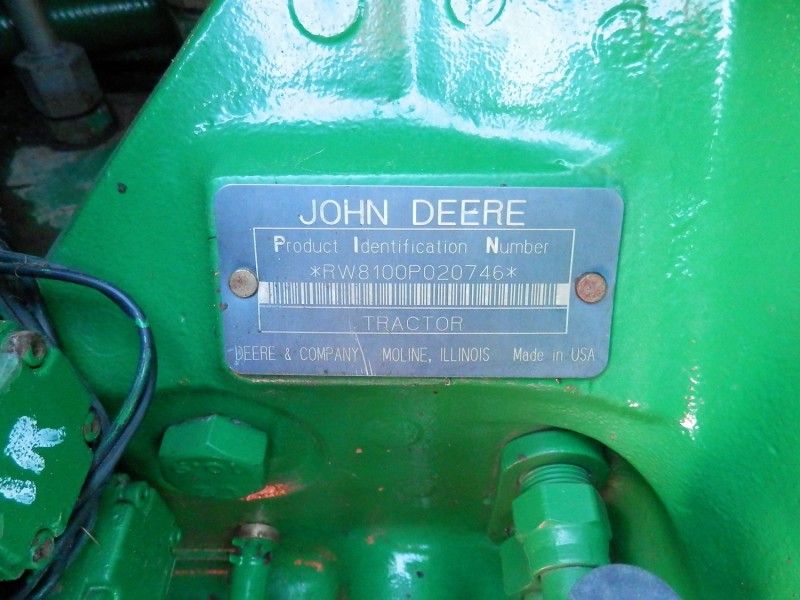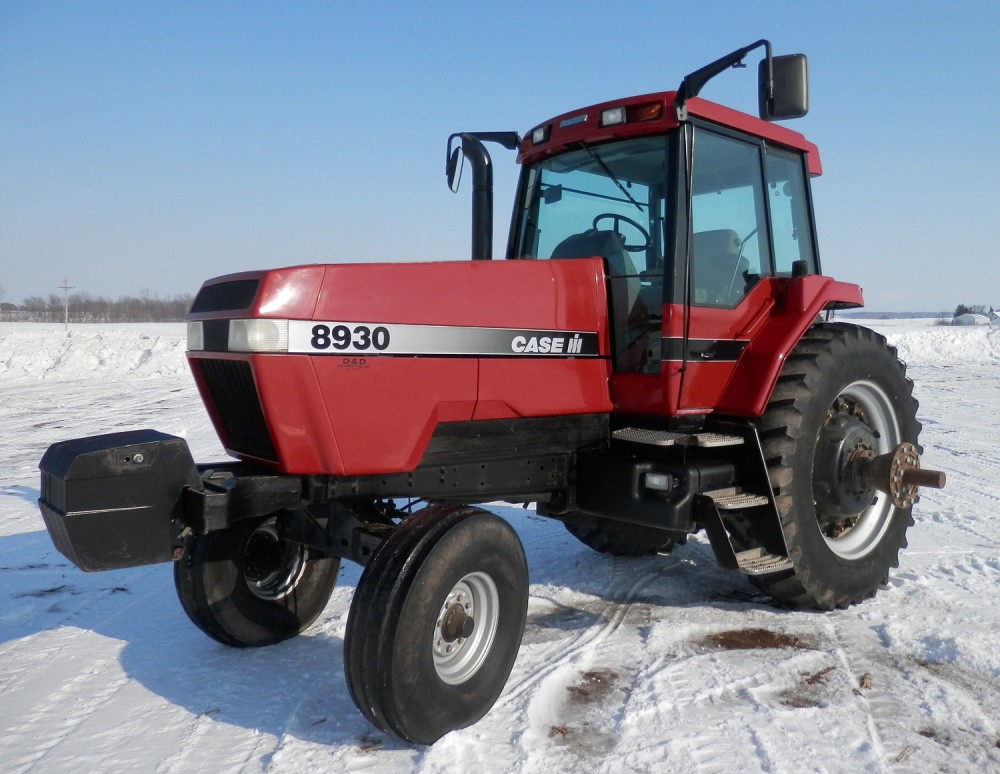 CIH 8930 Cab 2WD Tractor, 18.4R-42's, TR, rear 3-pt. control, 540/1000 shafts.

Straight & Clean 180 HP Tractor.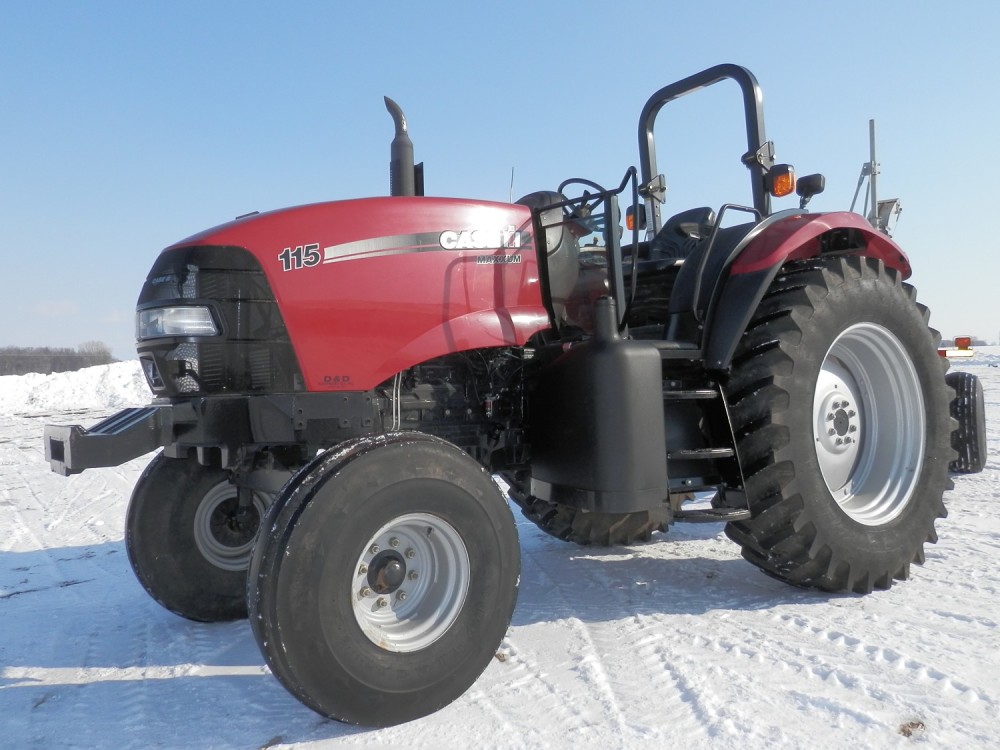 CIH 115 Maxxum platform tractor w/folding ROPS, purchased new,

16-Spd., Partial PS, 18.4R38's, 3-rib fronts, DR, front bracket. 
  Clean & Sharp 1602 Hr. one-owner chore tractor.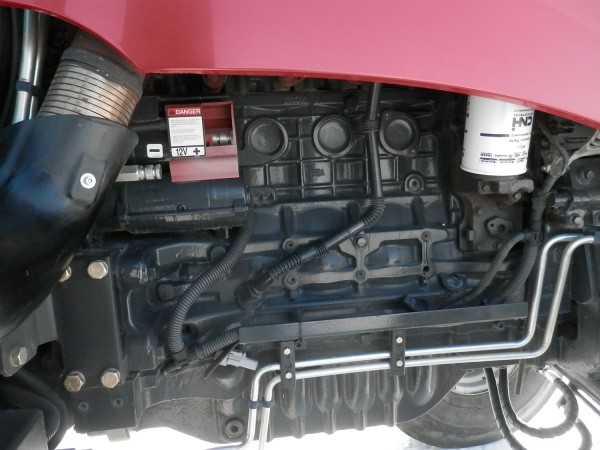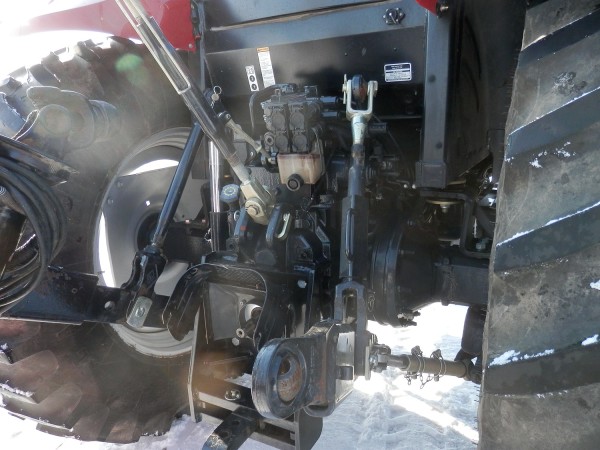 Selling alongside, 12 suitcase weights & nice axle mt. hub duals, 18.4R-42 FS (65%)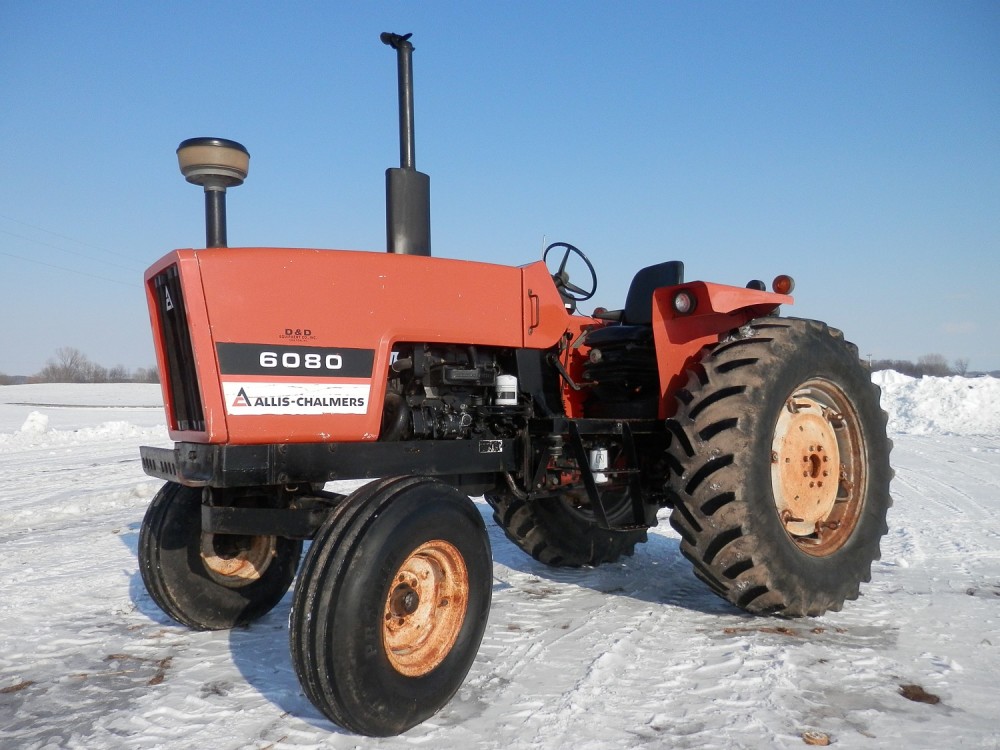 AC 6080 Platform Tractor, DR, 540, 3 pt.,  approx. 800 hrs. on OH--Straight!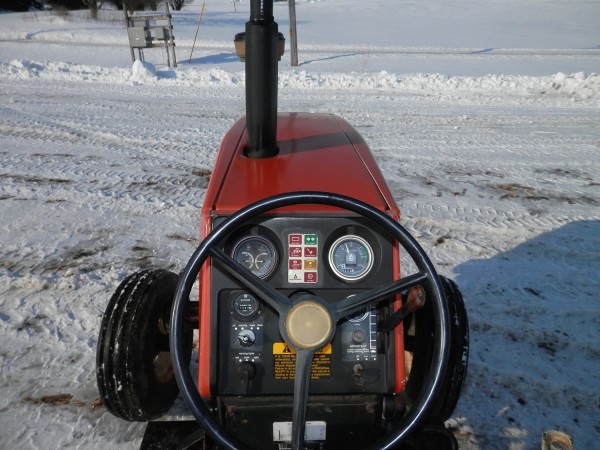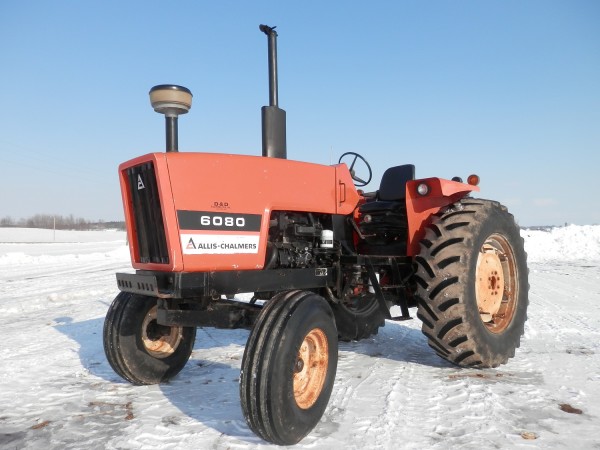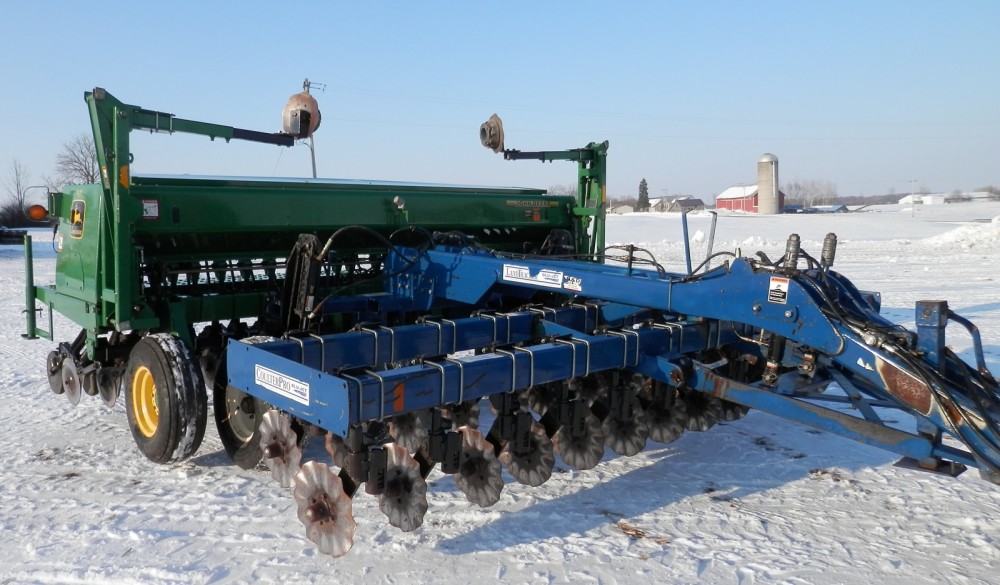 JD 1520 15' No Till Drill, rear grass, marker arms, lights & paired to a

4-wheel Blu Jet Land Tracker Coulter Pro Coulter Cart. 
Selling alongside is an interchangeable 15' JD culti-packer. A clean machine!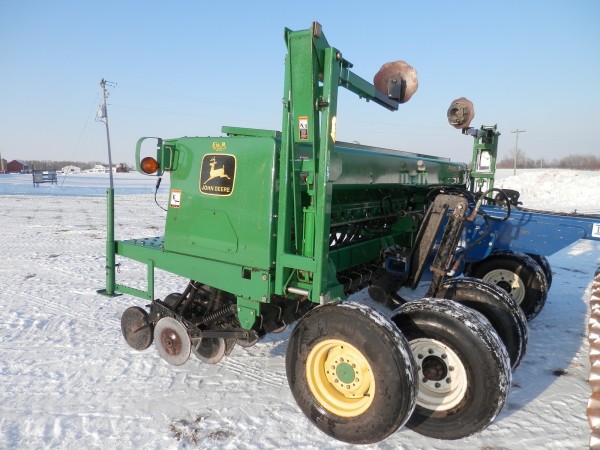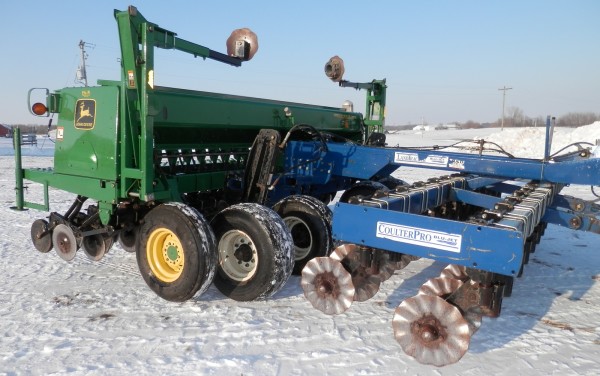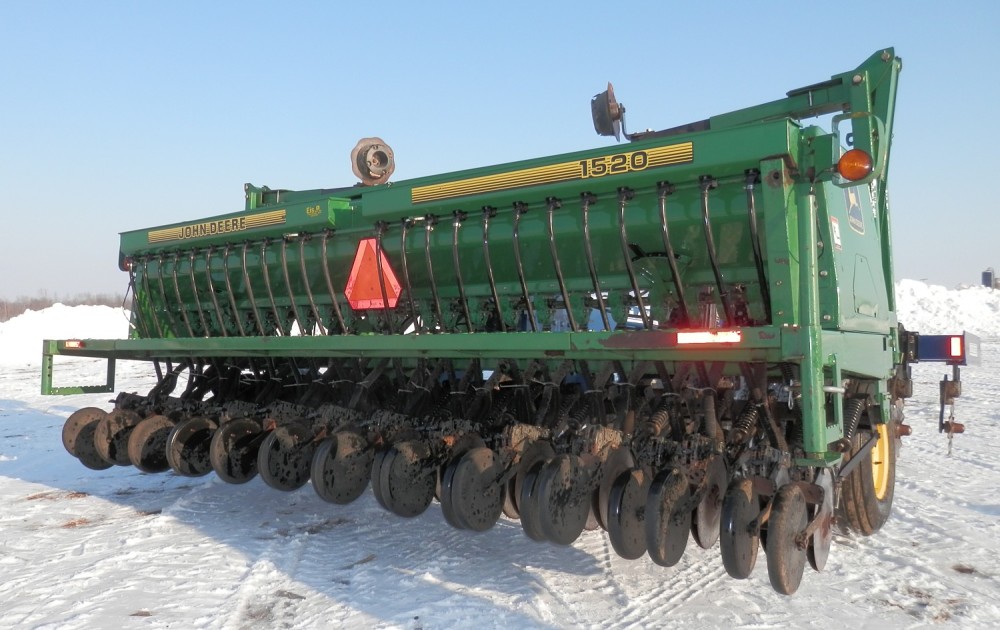 More Plant & Till…Check out the pictures at the end of the listing!
Brent HCV 2000 30' field cult., knock off shovels, 5-bar spike drag, nice paint.

Unverferth Zone Builder 5-shank deep till w/gauge wheels and markers.

Kinze 3140 Planter, 12R 30" w/bean & corn meters, sells paired to an Unverferth 3 row coulter cart, equipped w/1000 gal. liquid fert. tank w/wheel drive.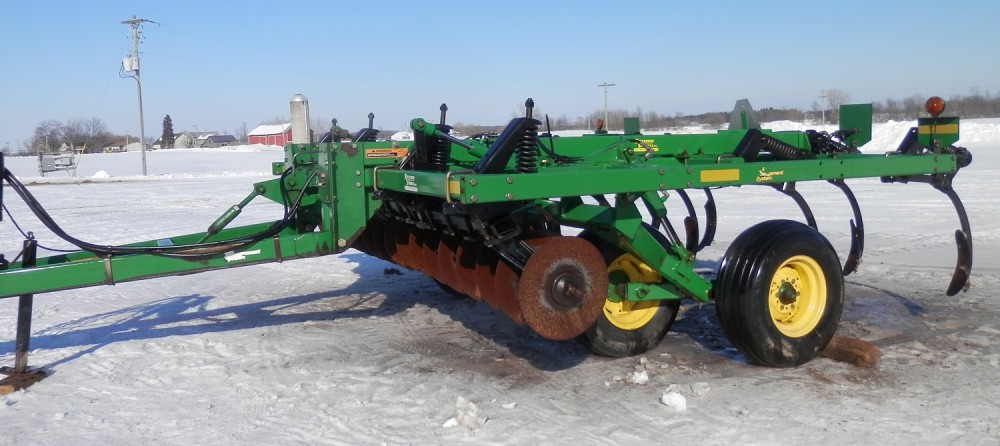 JD 714 9-shank disk chisel w/ind. disk control.

.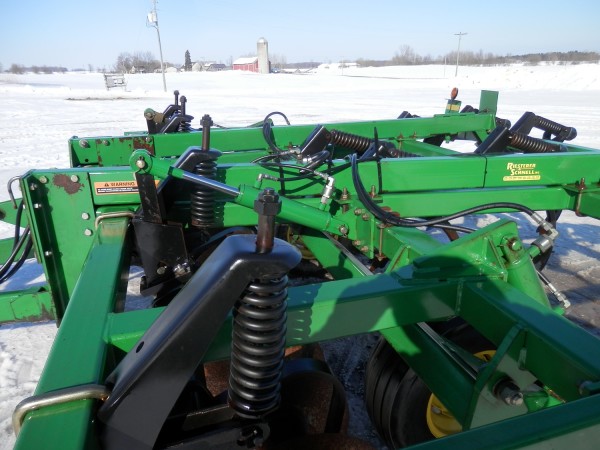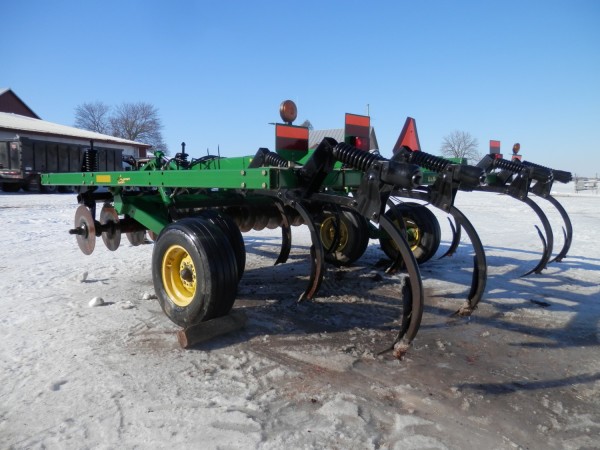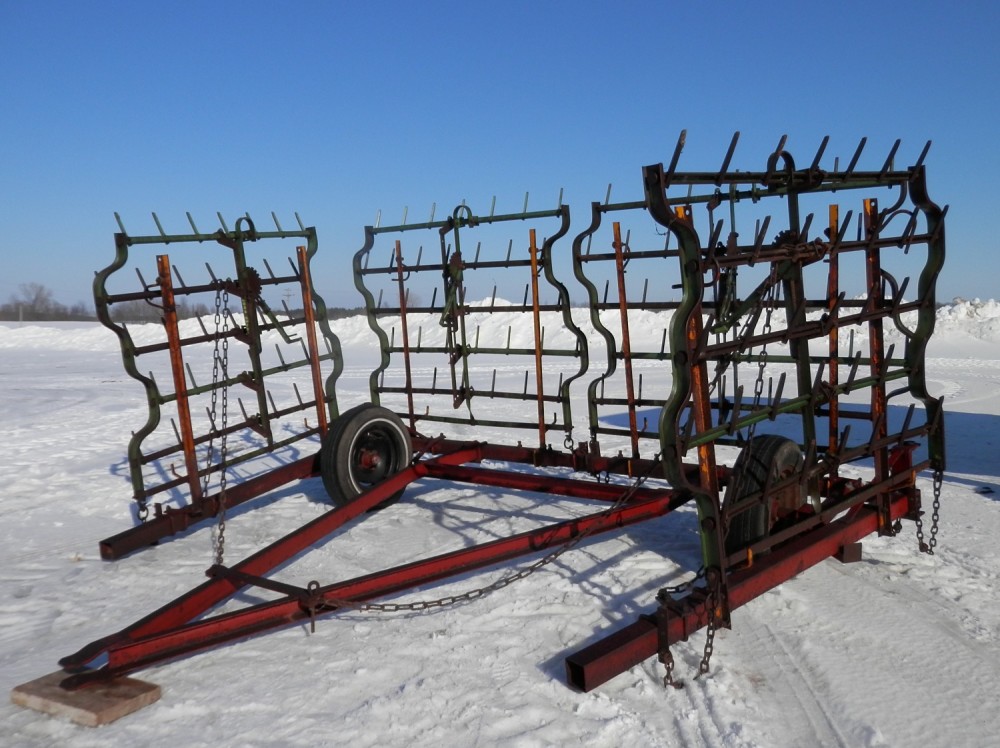 John Deere 24' cart drag, all steel & barn floor stored.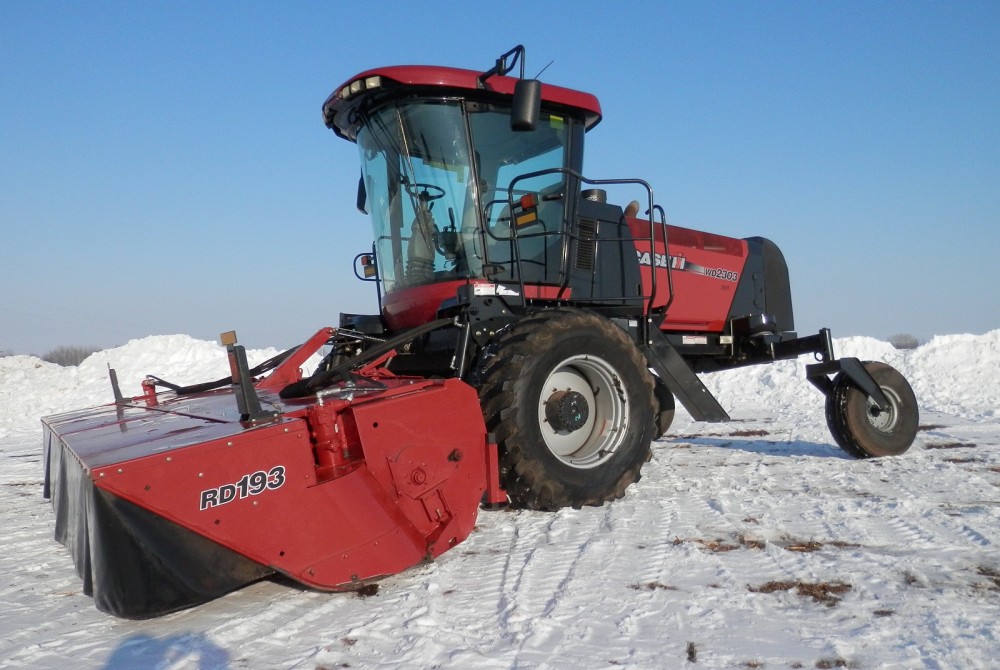 CIH WD2303 Discbine w/RD 193 cutting platform, new knives,

Buddy Seat in a clean cab, rear axle air suspension.  1136 hrs. & very clean.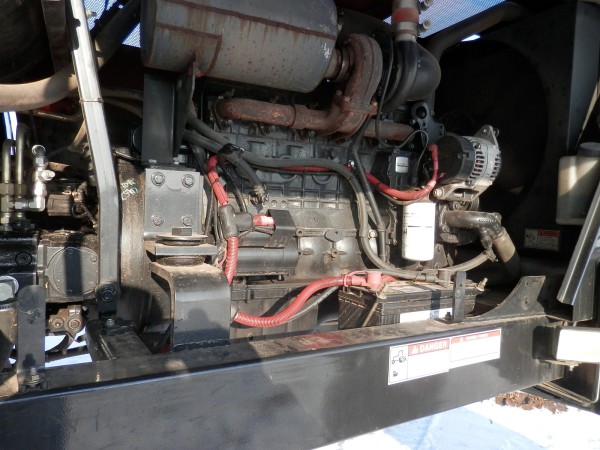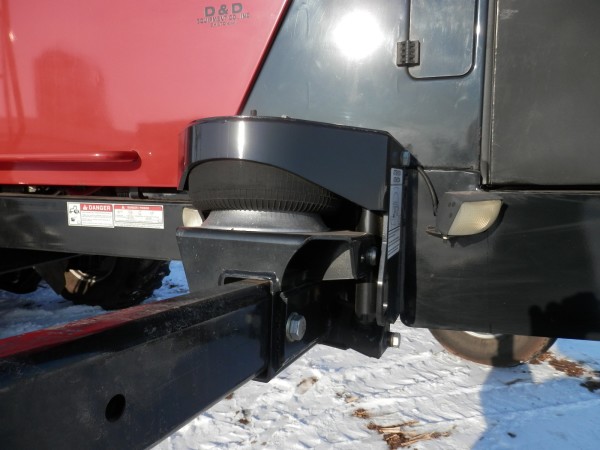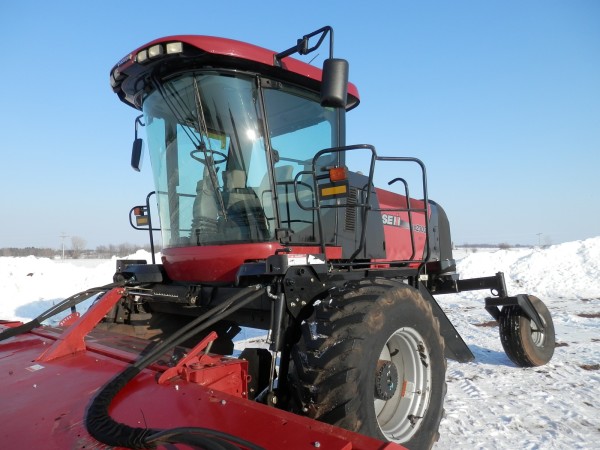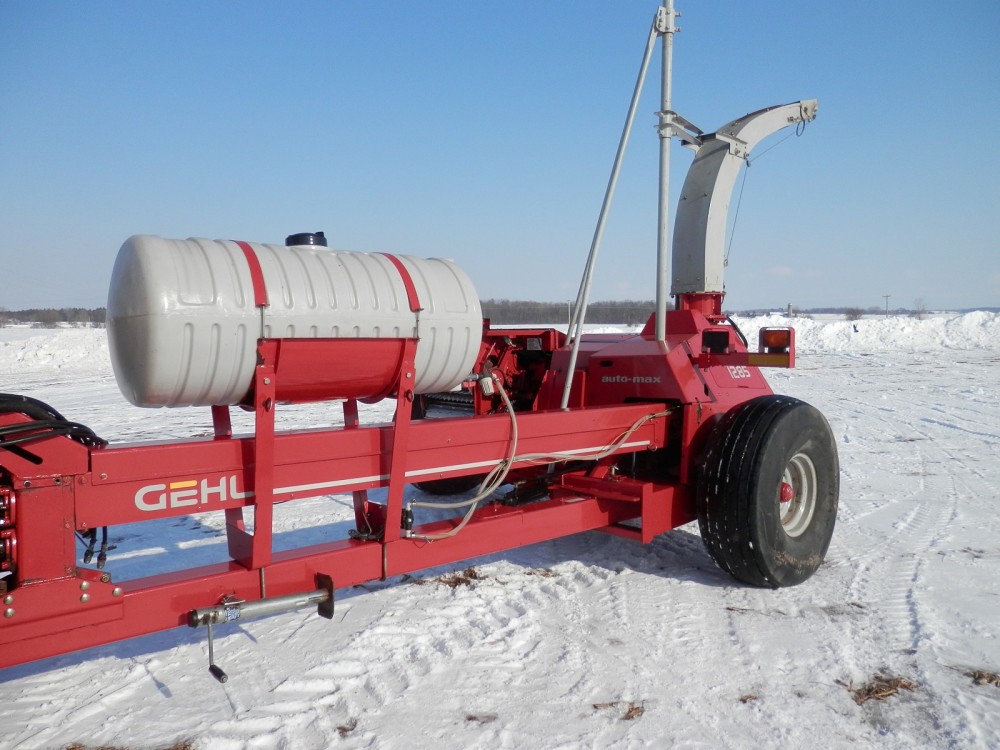 Gehl 1285 Forage Chopper, Auto Max, Metal Stop, Hyd. pole, PP1205 Processor,

80 gal. pole mt. applicator, tall factory spout support, lights, and a nice 1240 HH w/guide wheels.  Selling alongside is a Gehl TR330 3R CH that had a dealer rebuild in 2018.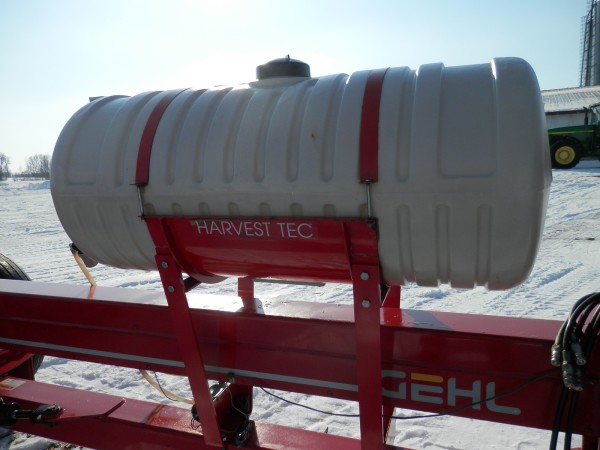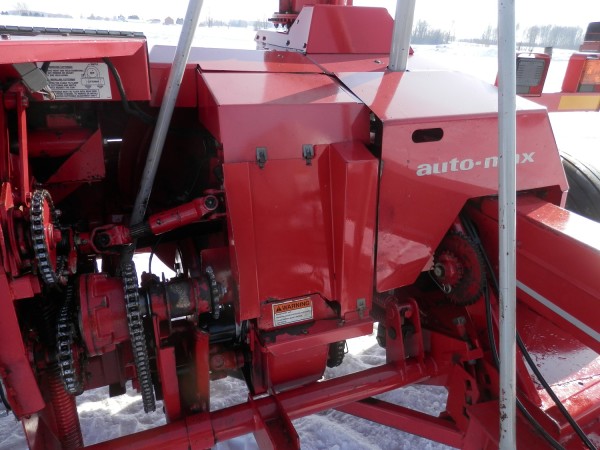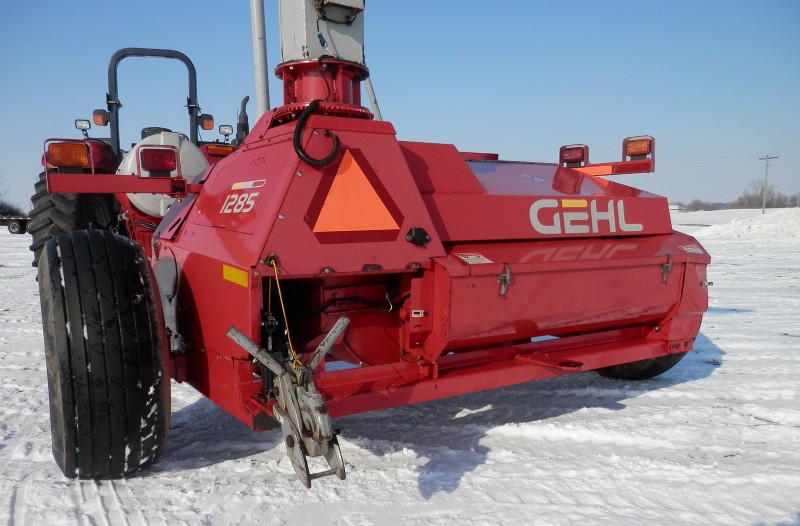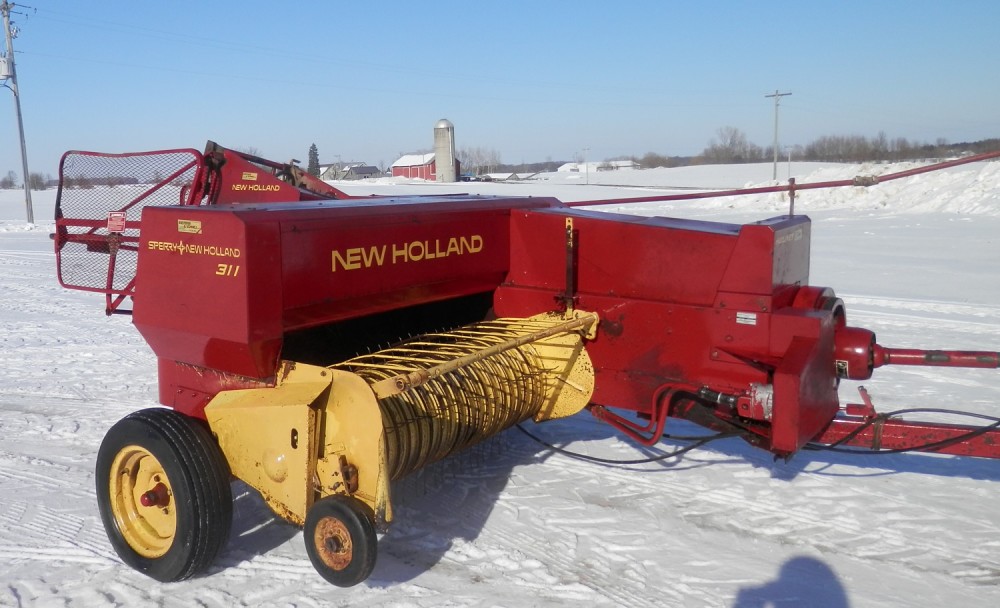 NH 311 small square baler w/hyd. ejector, a good running, hay ready baler!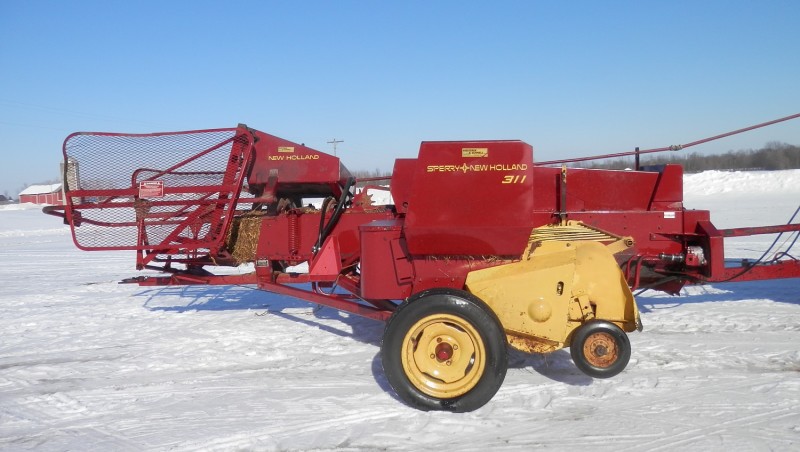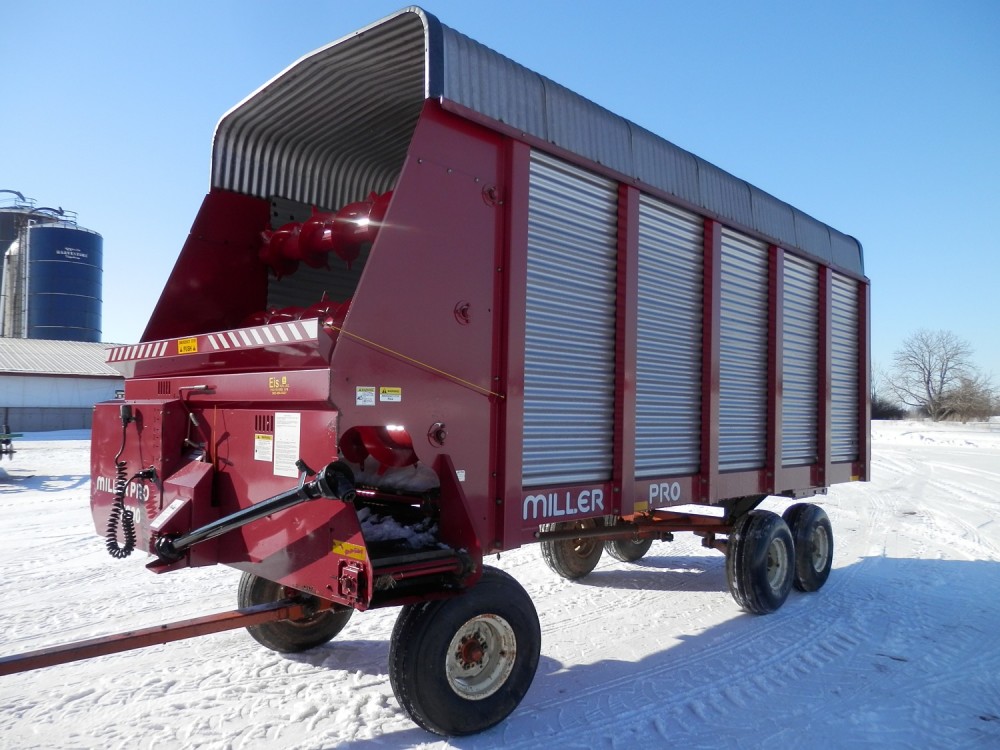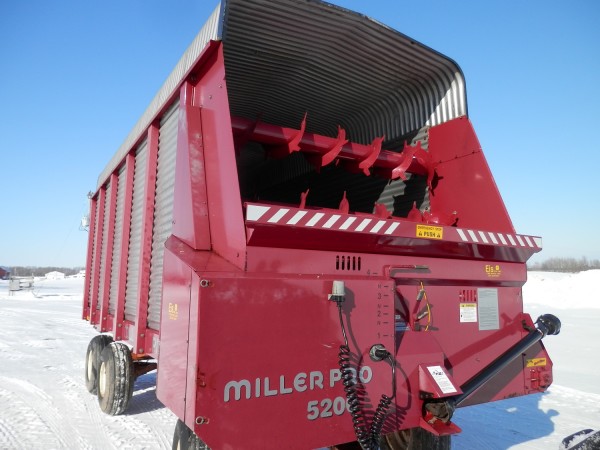 (3) Miller Pro 18' LH Forage Boxes: (2) 5200's w/lights,

(1) 5100 all on HD tandem Marchec running gears.
Also, Miller Pro 1060 forage blower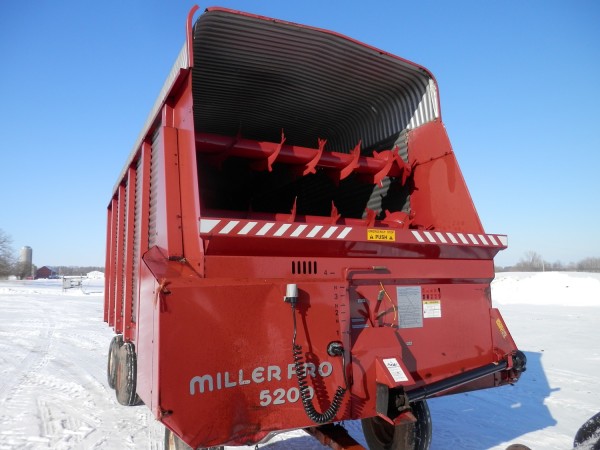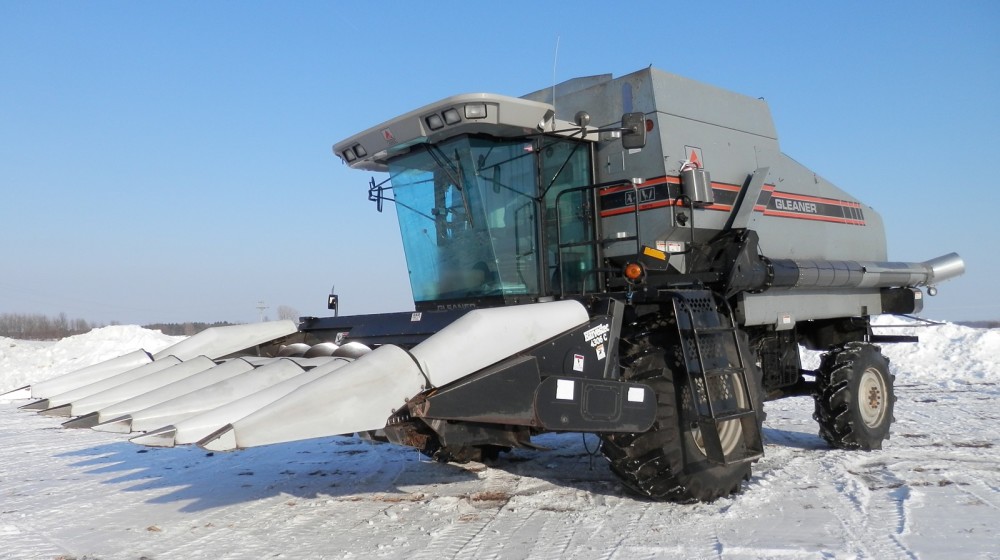 Gleaner R62 Combine, RWA, Cummin's powered, NEW 30.5L-30 drive rubber,

new auger tube, spreader & divertor, and more. 
Always shedded & real clean with 4400 engine & 3258 separator hrs. 
Heads offered separate & in package--- see the pictures at the end of listing or on Bidspotter.com 
Harvestec 4306C 6RN CH, hyd. deck plates.

Gleaner 20' flex platform, Air Reel, & brand new poly pan kit.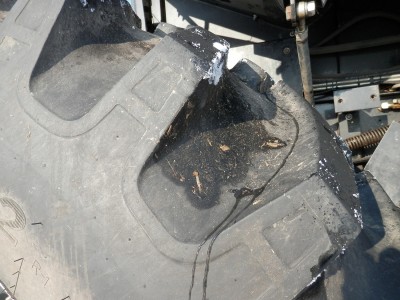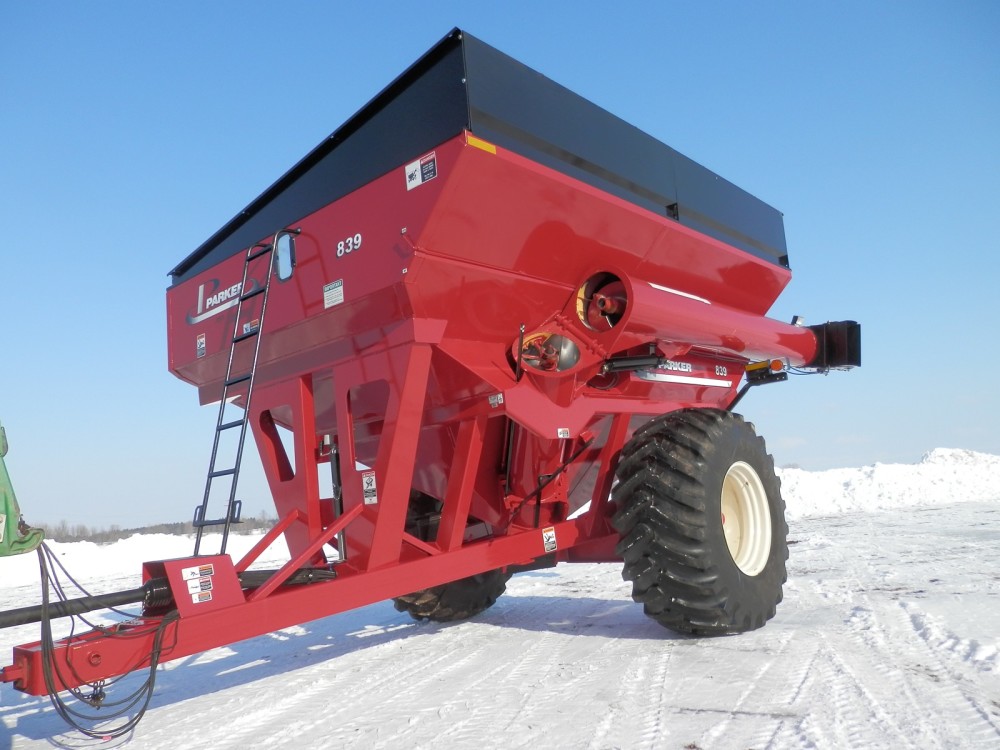 Parker 839 grain buggy, 850 bu., 30.5-32 FS Tractor grip tires, lights,

site windows, auger deflector

& light, ladder.



  Looks like new & hauls a big load!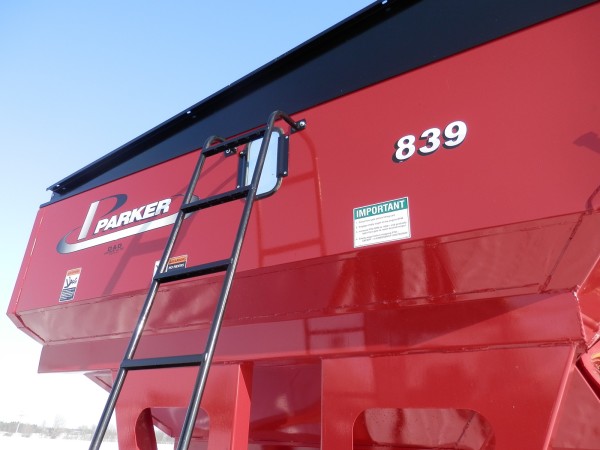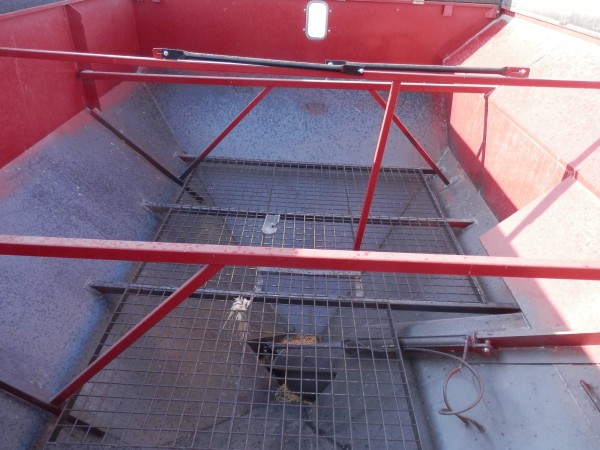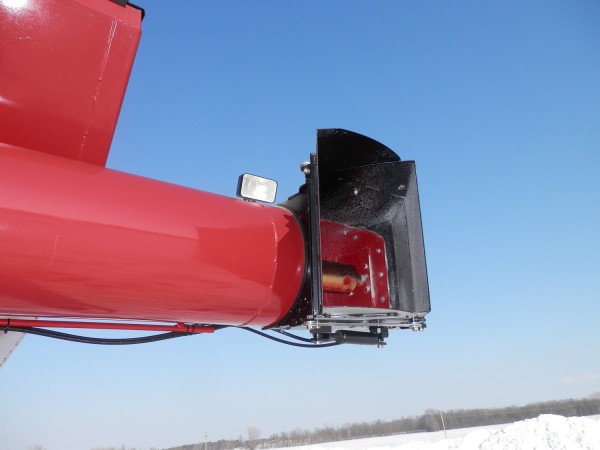 '83 MACK 283 Grain Truck, 10-spd. Fuller, tandem dually with lifter,

sells with 20' all steel high lift box, dual combo door-- strong runner!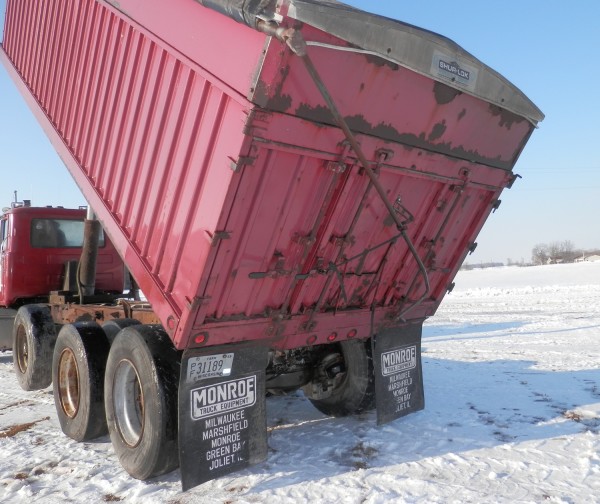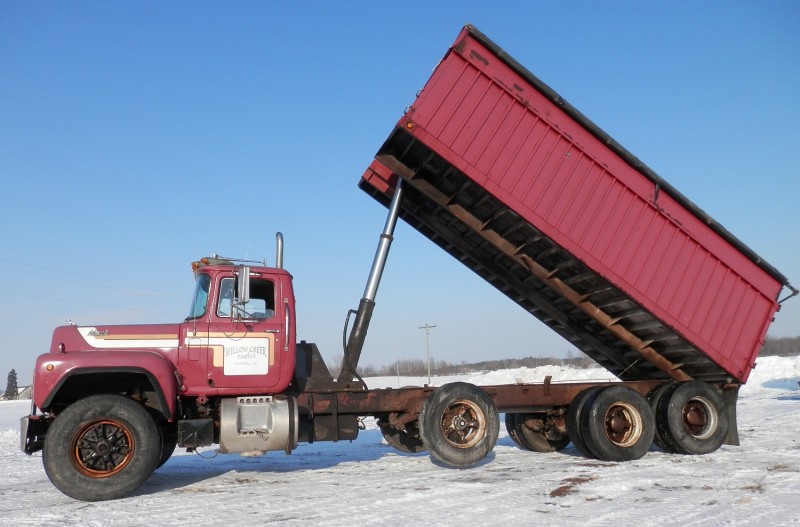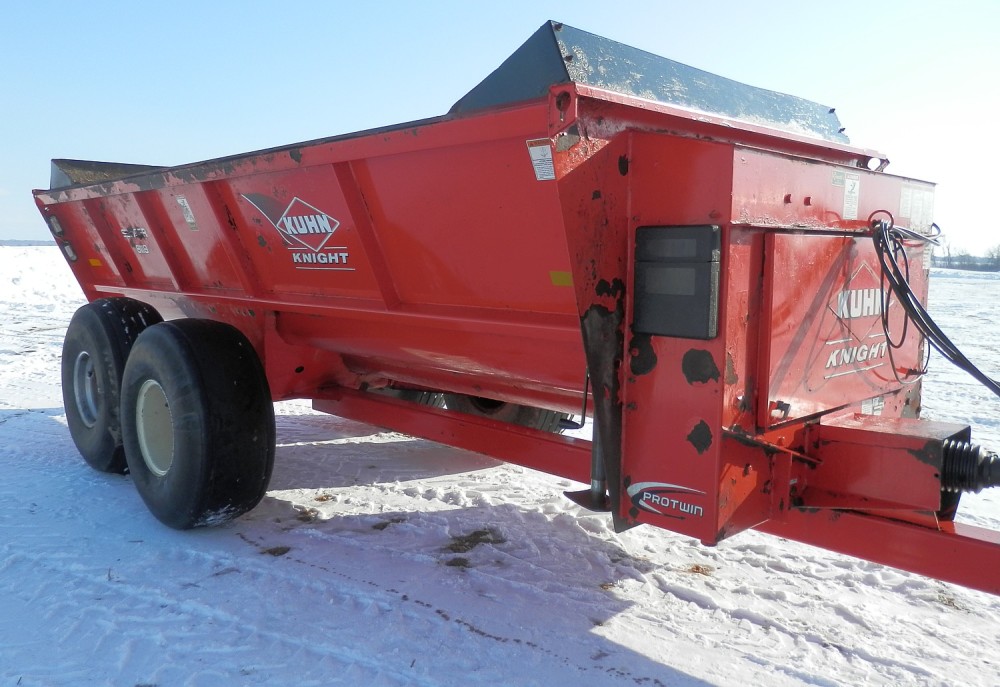 More!!  Kuhn Knight 8118 Pro Twin Slinger Spreader (orange), 540 PTO, deflector,

& always cleaned out after use—nice!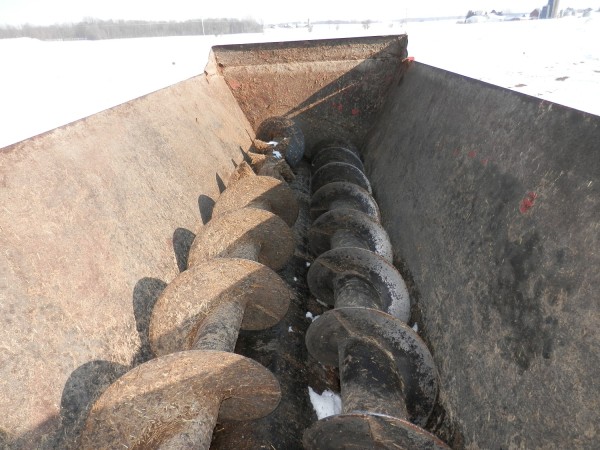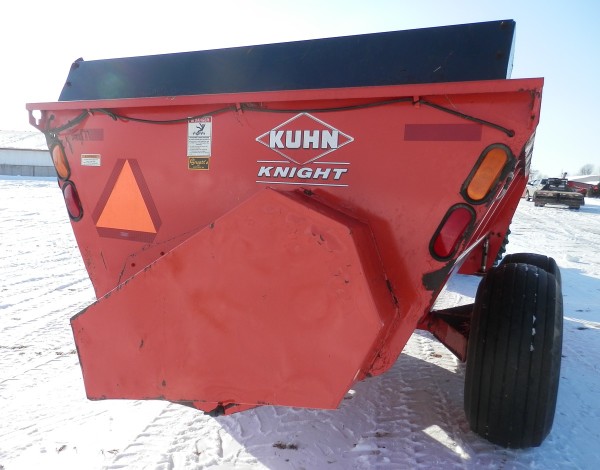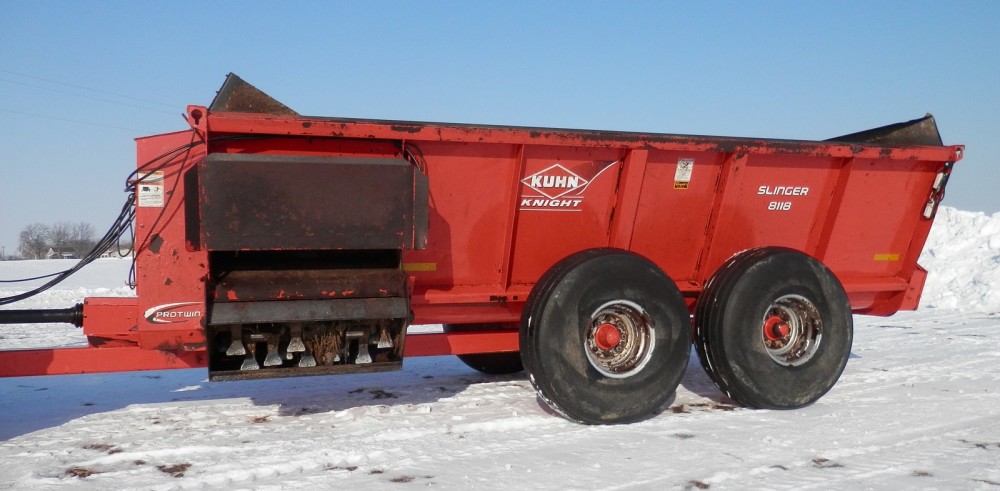 Very clean Schuette tandem axle cattle trailer, lights, & cleaned out after each use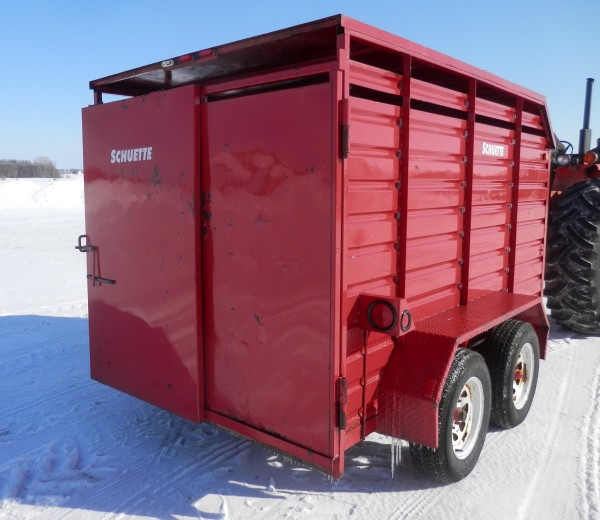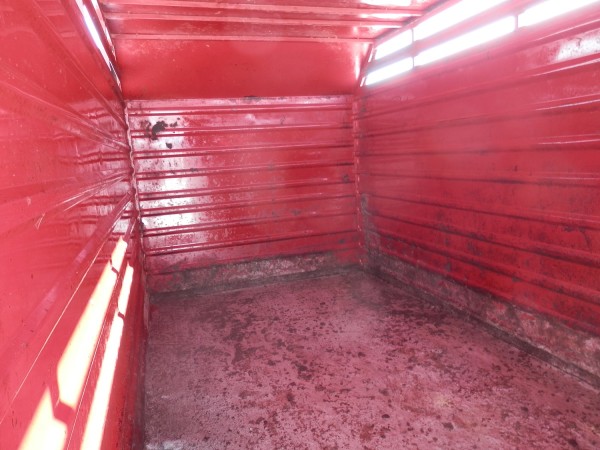 . Salzsieder Mdl. 350 gravity box w/extensions to 400 bu. center divider, 2 compartment and double doors, sitting on an H&S 15T 8-bolt gear. 

Sells with a Salzsieder custom built poly dry fert. auger—nice box!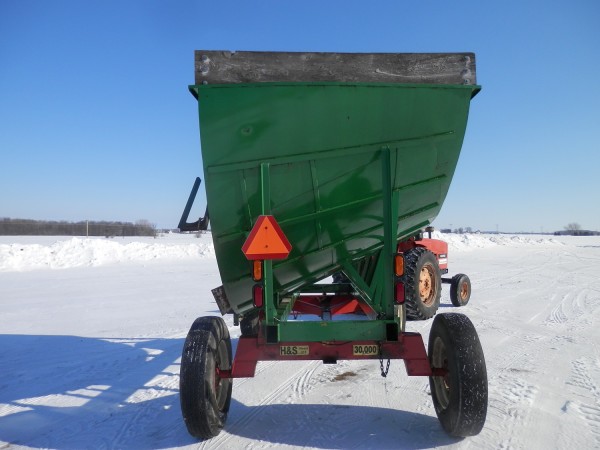 J&M Mdl. 350 gravity box on HD Knowles 8-bolt gear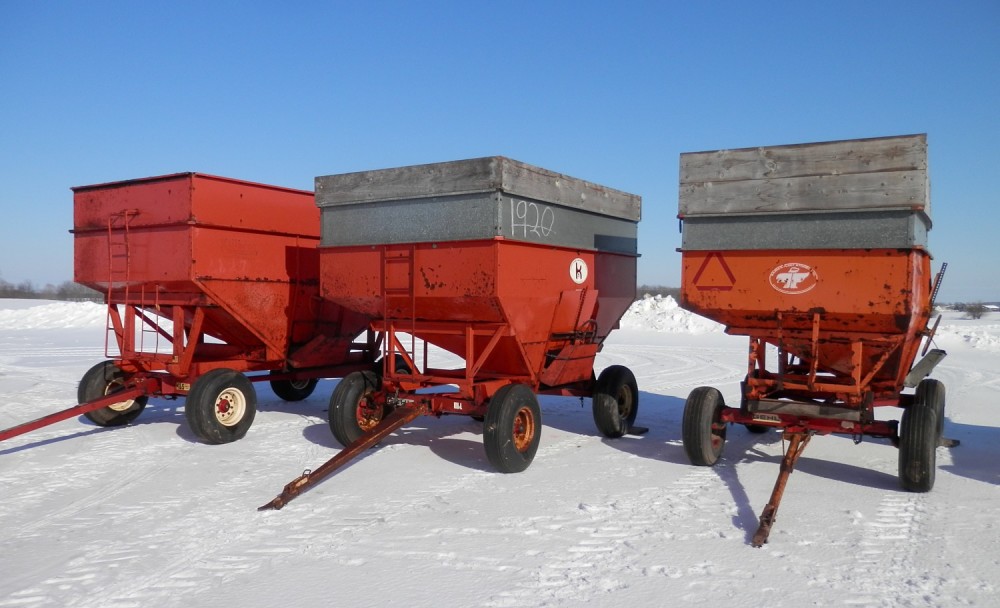 Killbros 300 bu. gravity box w/2' steel ext., and H&S 12T  8-bolt gear.

Kory 250 bu. gravity box on 8-bolt gear with imp. tires.  185 bu. gravity box w/2' ext.  on gear;  IH 720 5x18 SAR plow, coulters, gauge wheels—solid.

Hutch C-1600 portable 2-stage grain  cleaner w/intake & fines augers.

(4) Motorola M1225 Narrow Band 2-way Radios, VG cond.;

Speed hitches—4 each, male & female , nice!

WinPower Portable 25KW (45 surge) Generator on factory cart;

Westfield portable augers w/motors: 8x36, 10x31, 8x41, 6x61; Hutchinson 8x71 portable auger

 (2) 2250 gal. liquid poly fert storage tanks w/valves;

Red Lion liquid transfer pump,

B&S gas power;
1000 gal. fuel tank w/good elec. pump.
Don't miss this quality complete dispersal! 

Bid live or online simulcast at Bidspotter.com
The Bidspotter catalog has more pictures & views, check it out!
TERMS: Cash, good check or if unknown to auction company, bank letter of credit with state issued ID must accompany payment.  
All items must be paid for at completion of sale and before removal. Number system will be used.  All items sell as is, where is.  
All announcements sale day take precedence over all matters in print.
Not responsible for accidents or merchandise after it is sold.
Download the auction flyer here>>>>>>
Miller 'N Co. Auctions & Appraisals, LLC   

 Gregg Miller, Newton, WI • (920) 980-4999 or 980-4995    
Wisconsin Registered Auctioneer #488
Download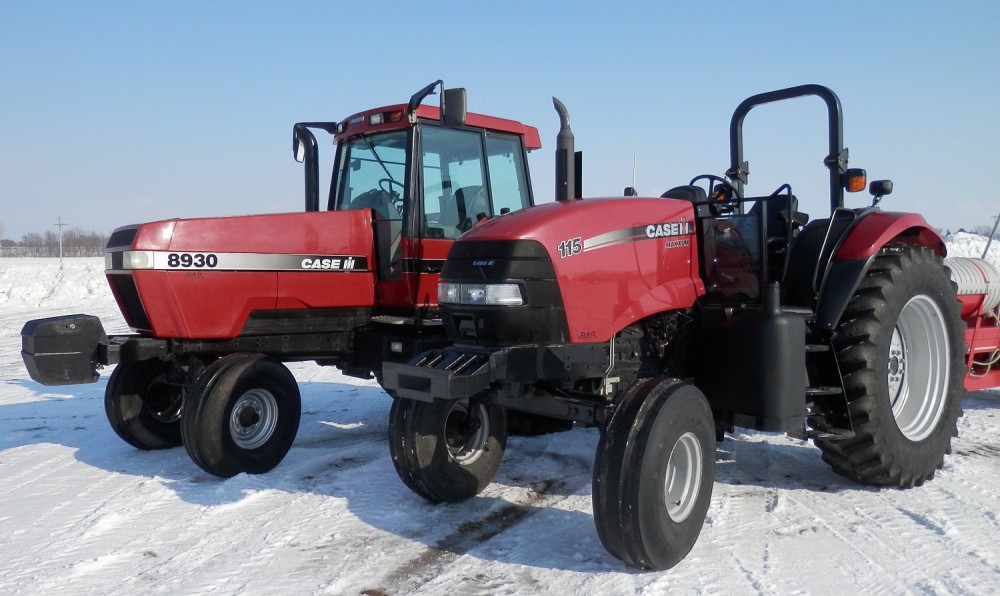 More updates as time permits, watch for the very  latest updates on Facebook.
All stored away--for auction day...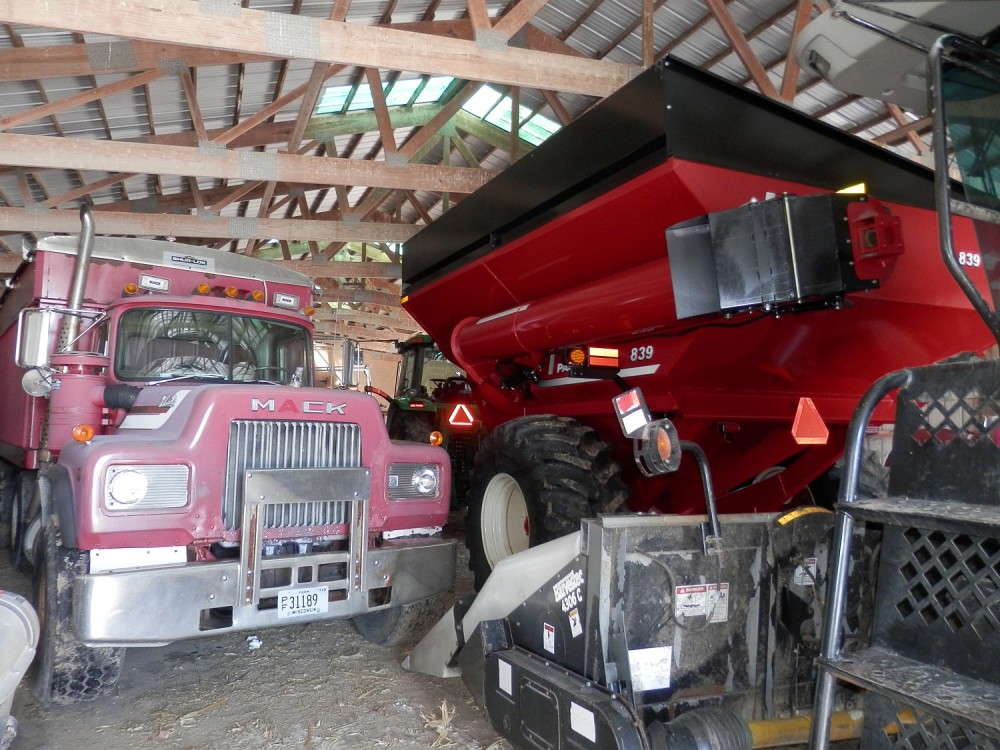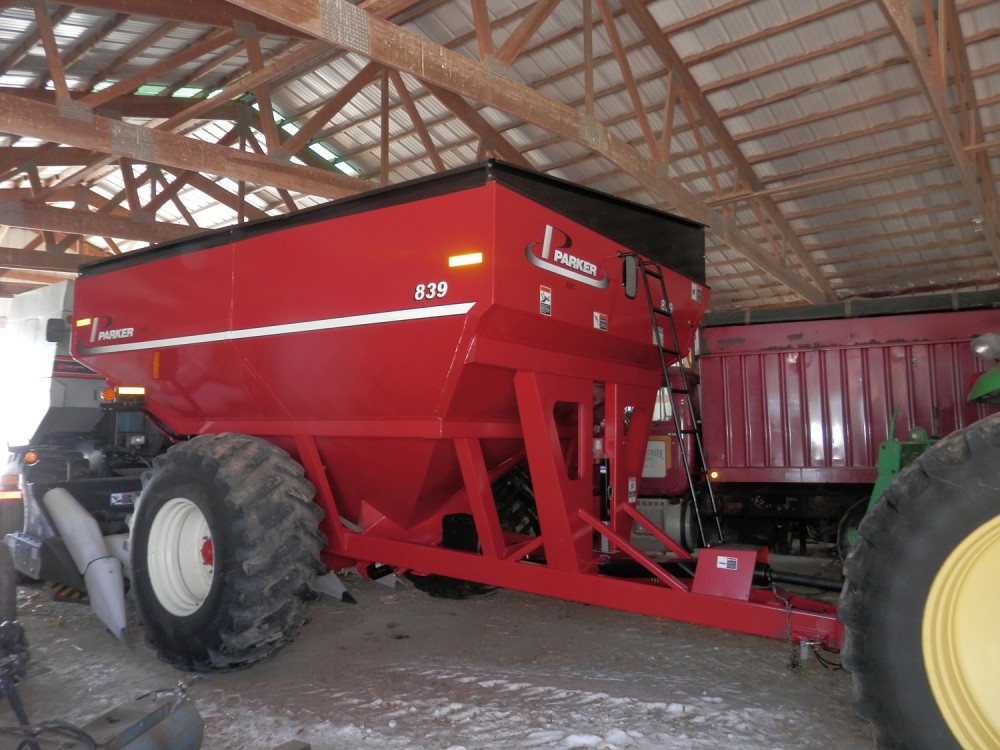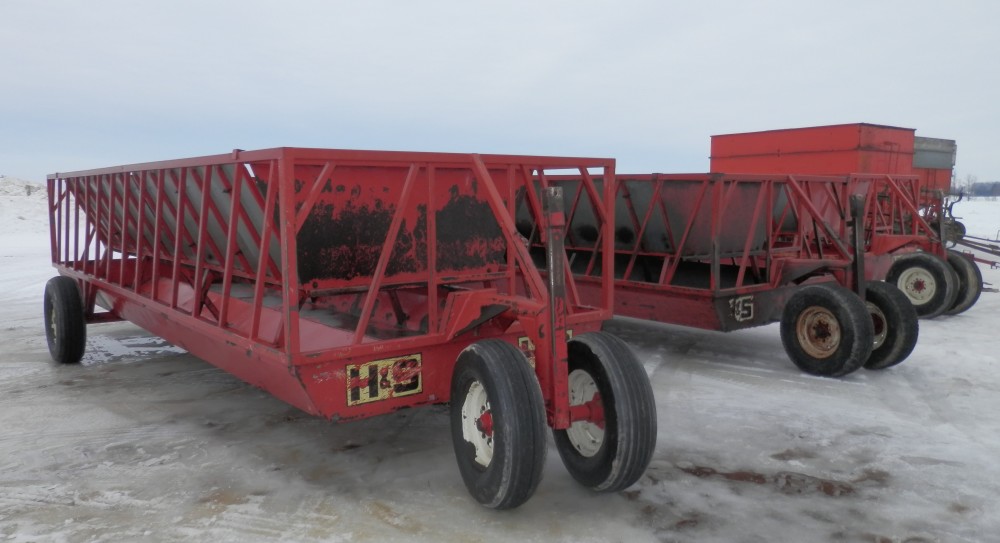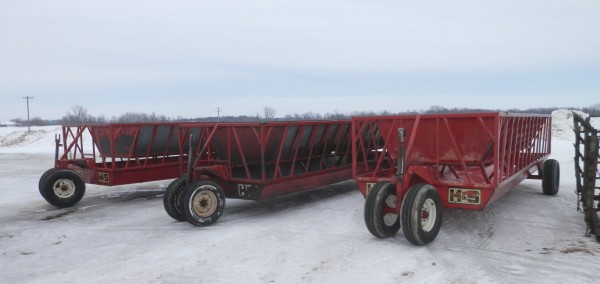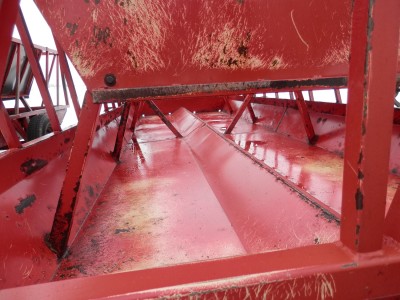 On center stage...the girls from Willow Creek---
Pictured in their working clothes & just 1 day after the tester....
2 cows @ 133 lbs., 35 cows over 90 lbs./day.
Up-to-date production, SCC, and breeding info for sale day catalog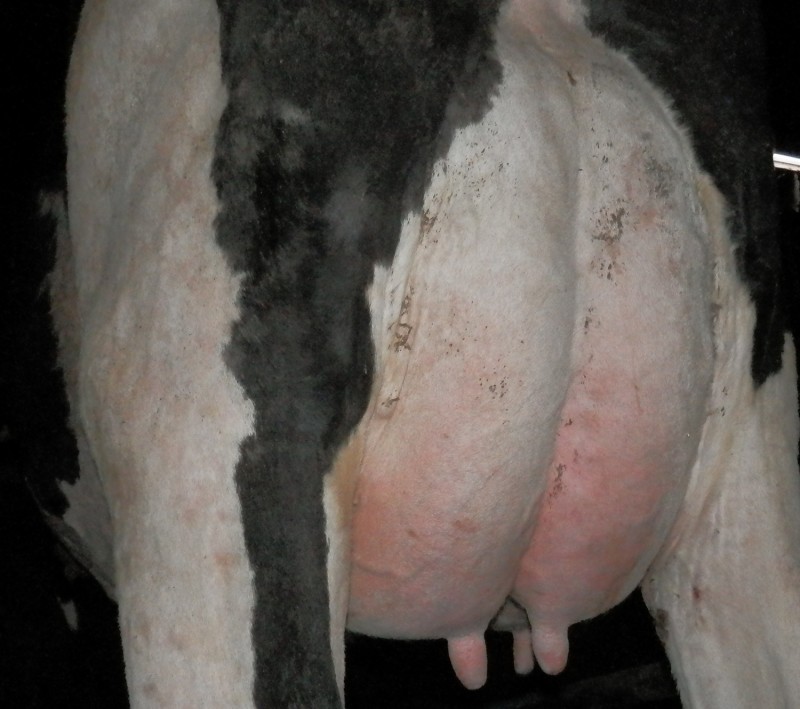 Made the way you would order them--
Lot #709, a 97 lb. fresh heifer.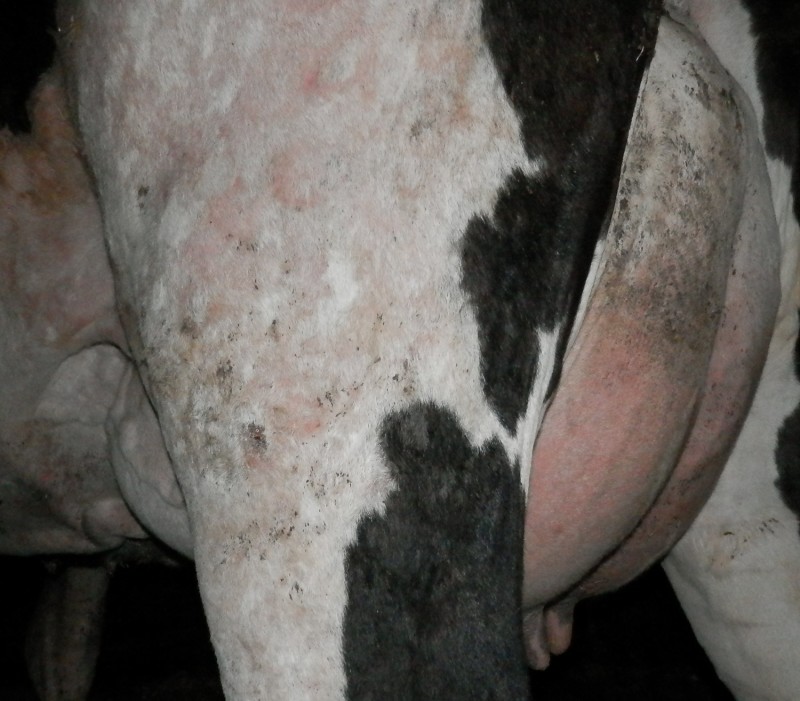 108 lbs. from this fresh dairy machine!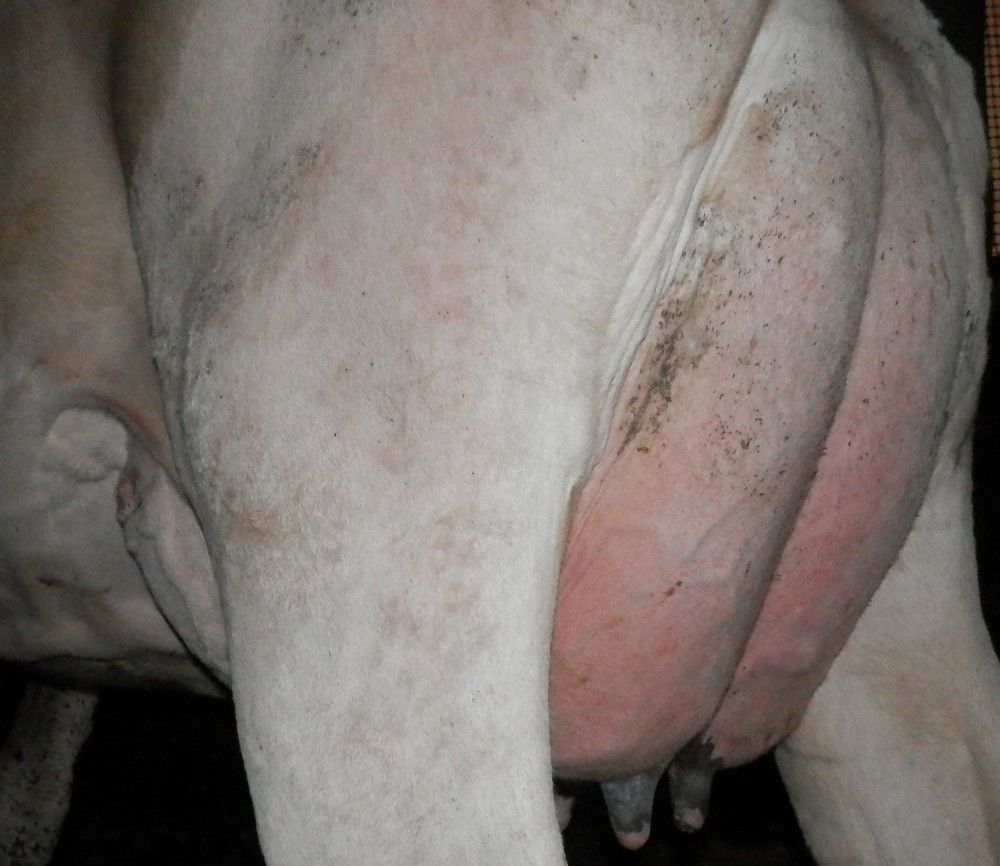 Lot #594, Fresh & near 100 lbs.

from this never ending rear udder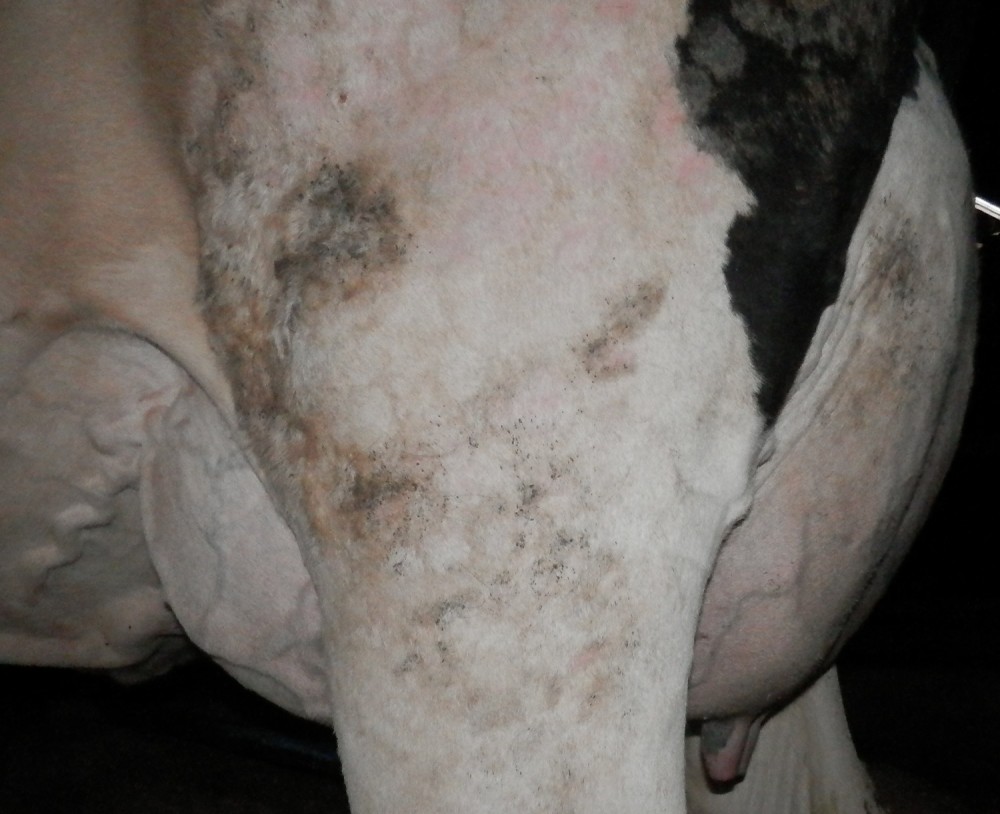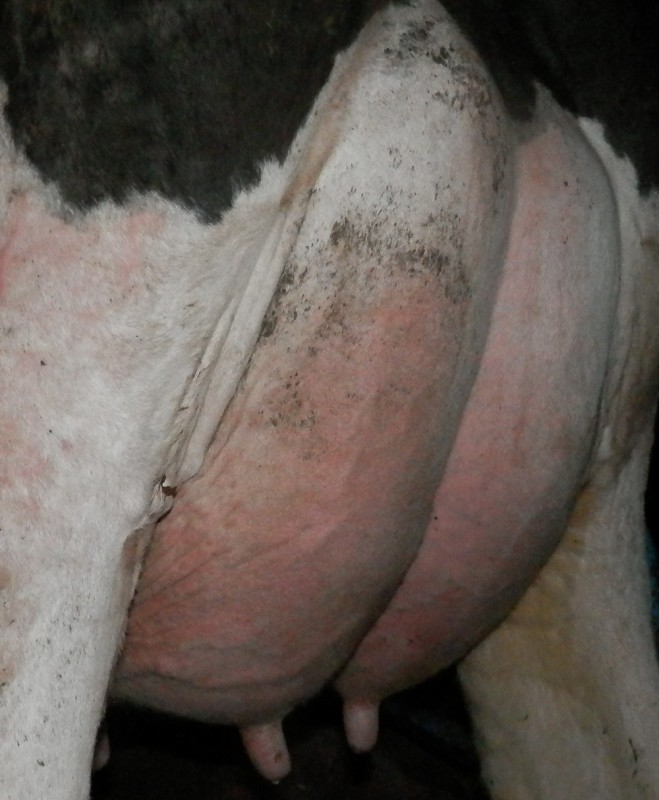 ALl you need are the Oreos!

Lot #715--a Super Sexy 106 lb. 2-yr. old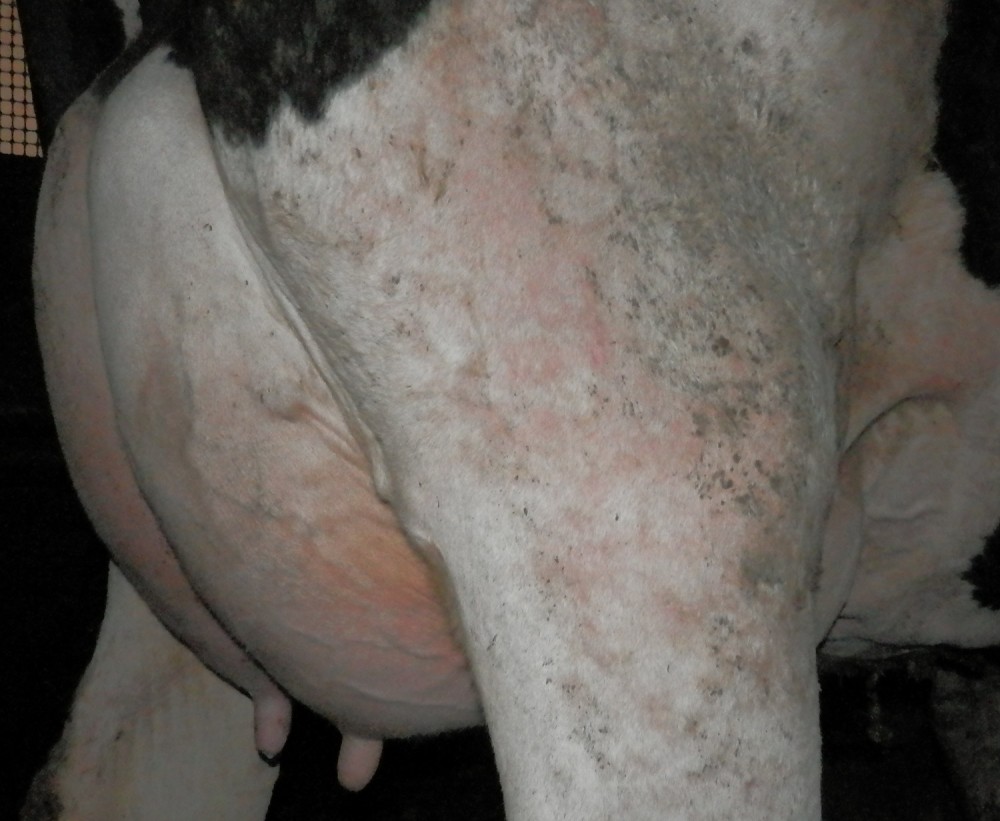 Lot #705--115 lbs.

Come see her & the rest of her herdmates!
More picture candidates & headliners...
Lot #690, an 80 lb. fresh  R&W

Lot  #668--108 lbs.

Lot #556, #133, #711, #91
Join us March 19th for the Willow Mist Dispersal!
Weekend pictures are here with the addition of some nice items.
More pictures at Facebook and the complete catalog with pics at
Bidspotter.com   The catalog will be updated to sale order
Just added---a sharp John Deere 980 30' Field Cultivator

knock off shovels, walking tandems base with single wheels on wings,
5-bar spike harrow.  Shedded--nice paint!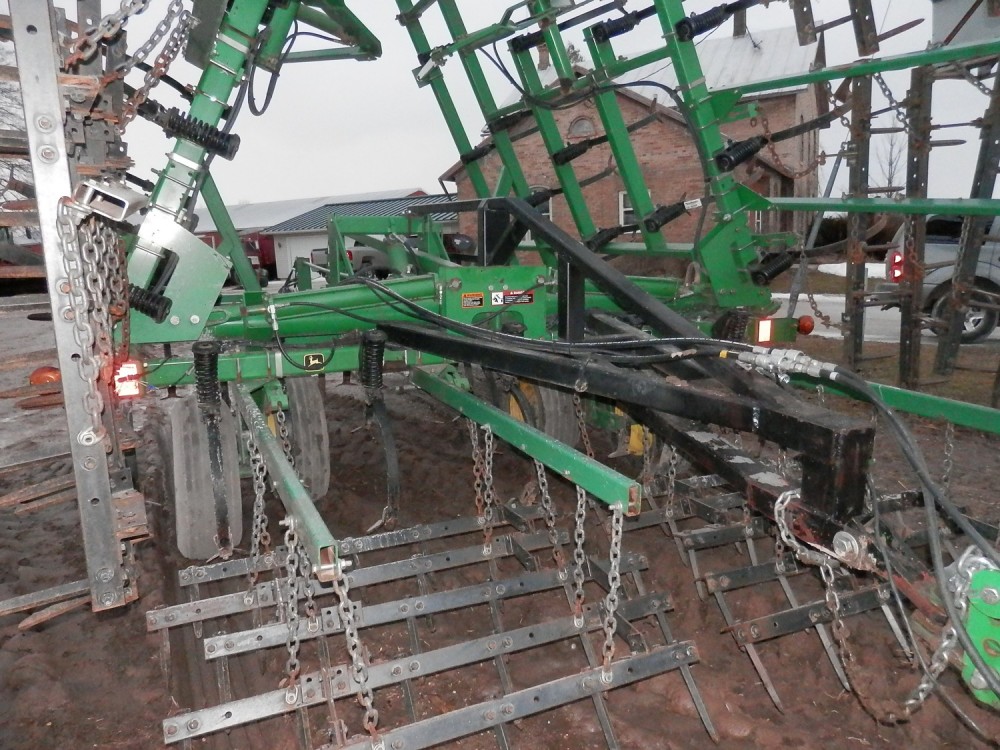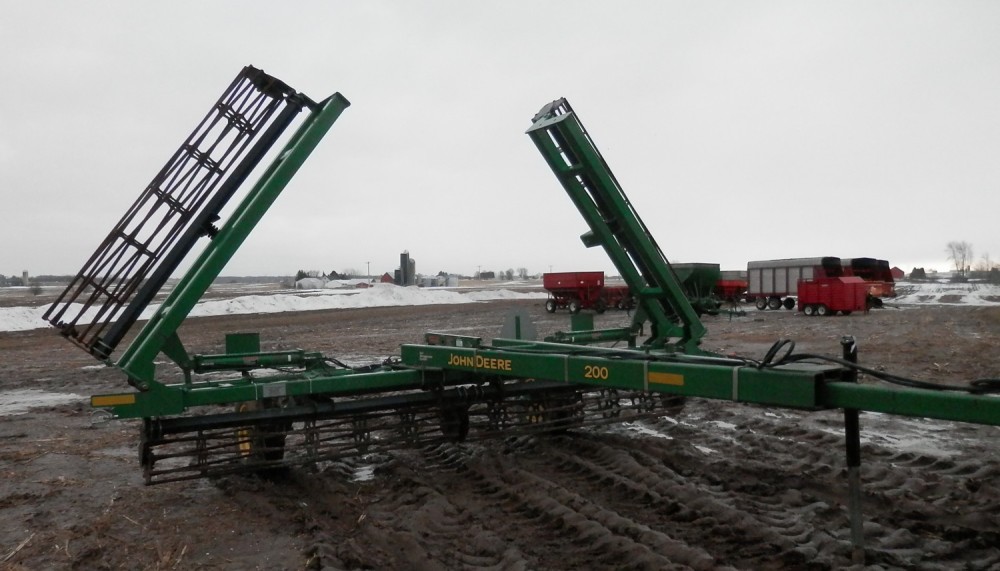 Another new addition---John Deere 200 30' Crumbler,

Like New---Excellent Condition!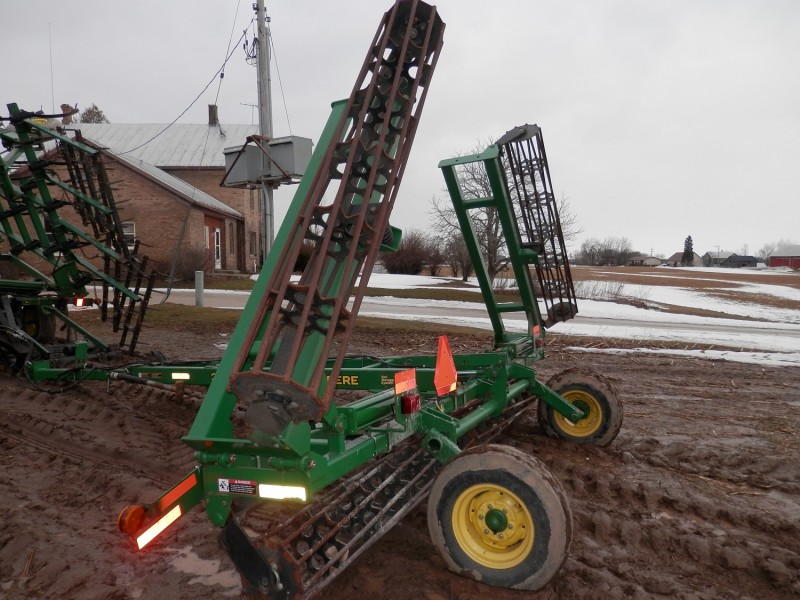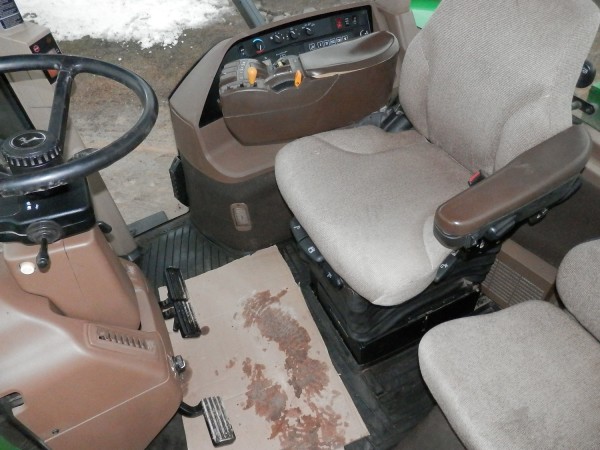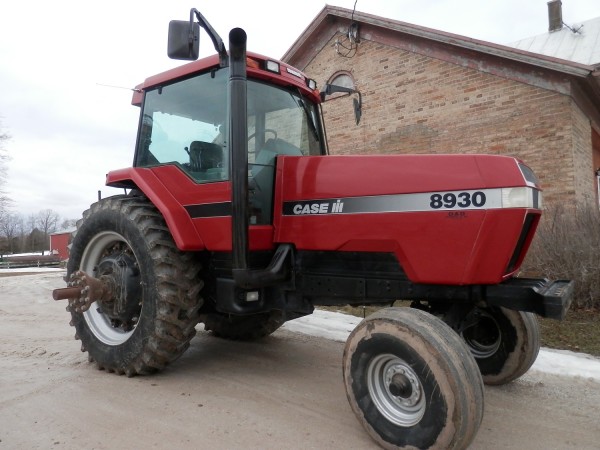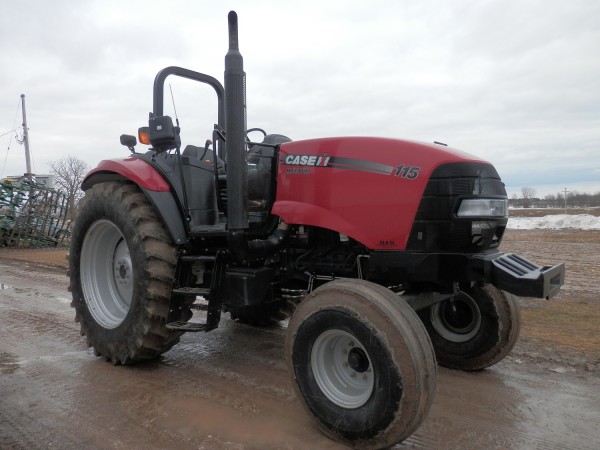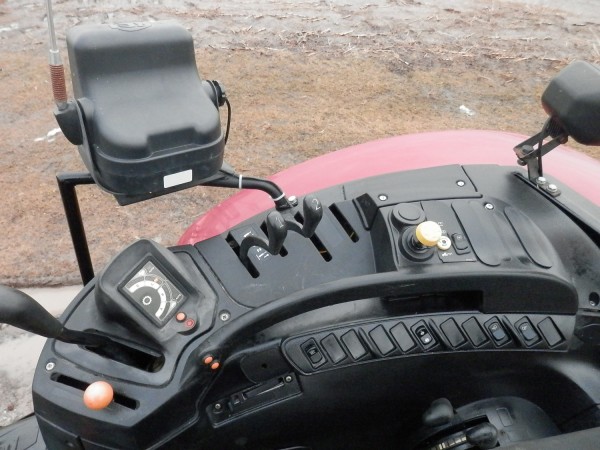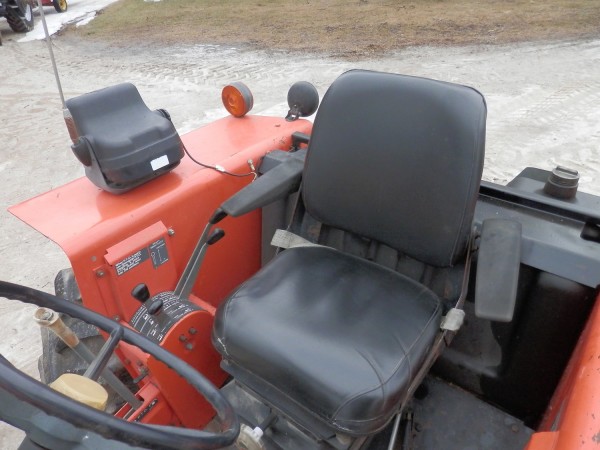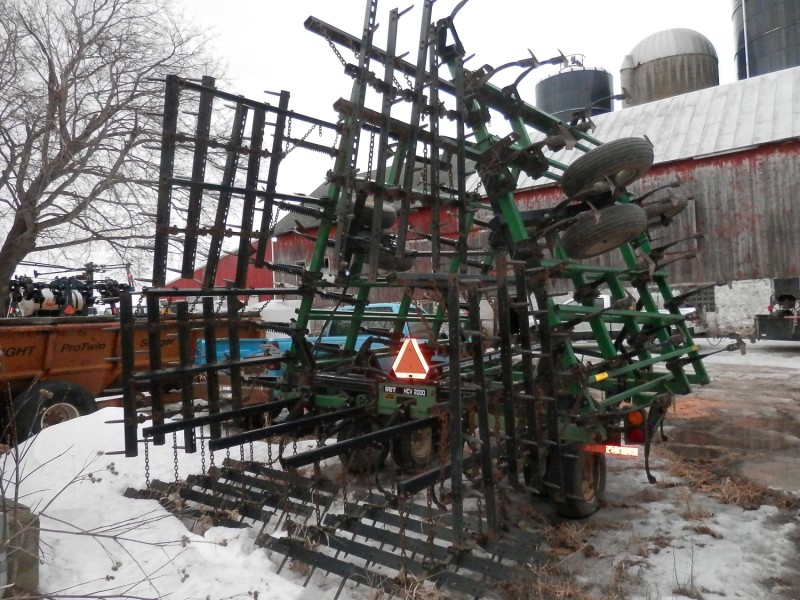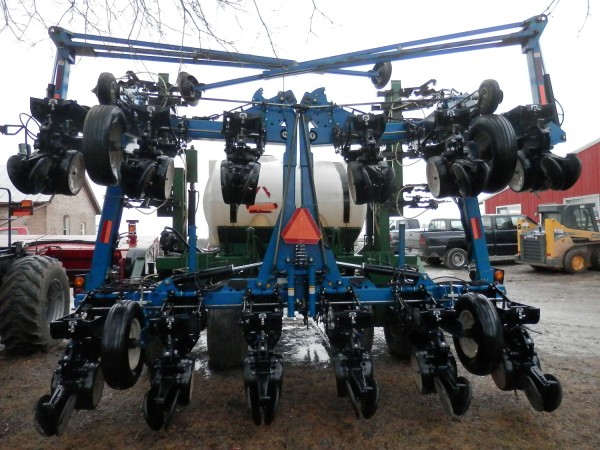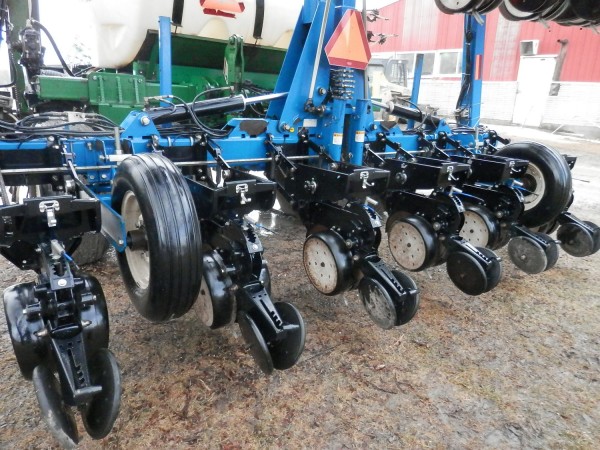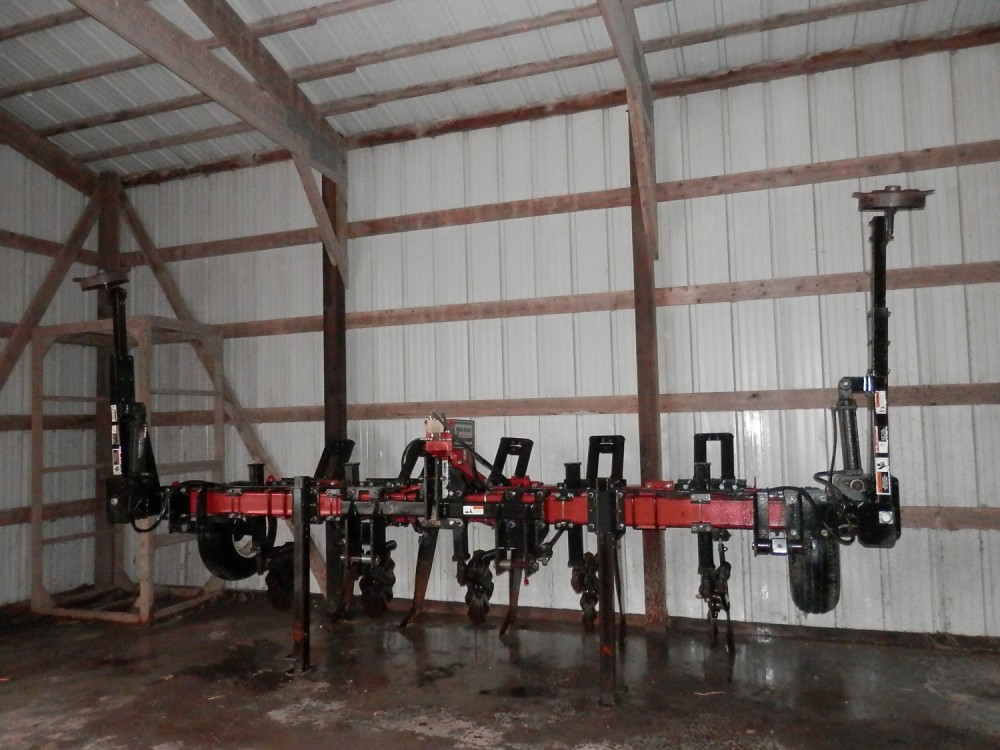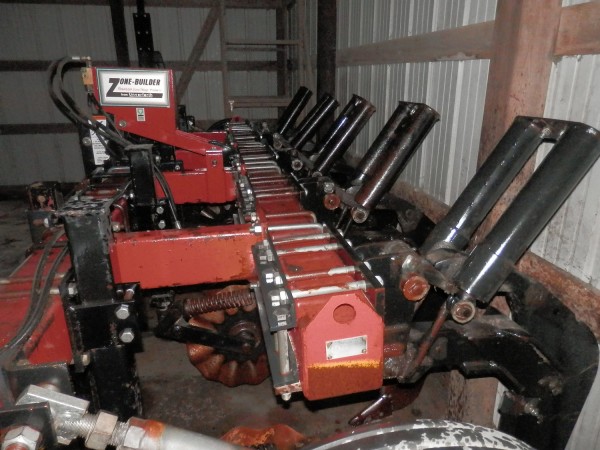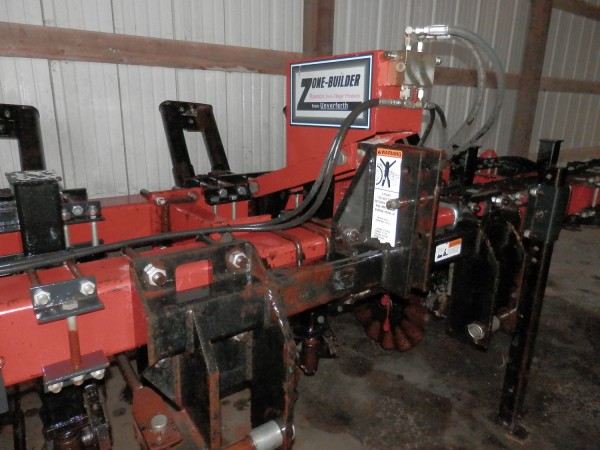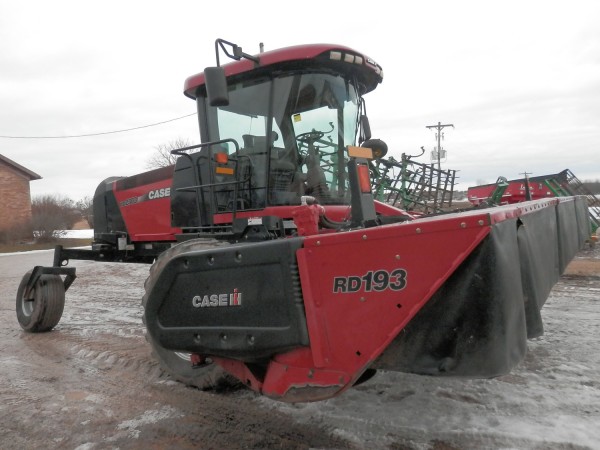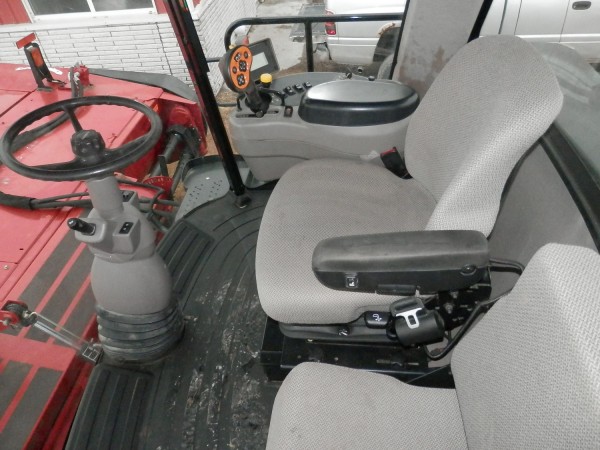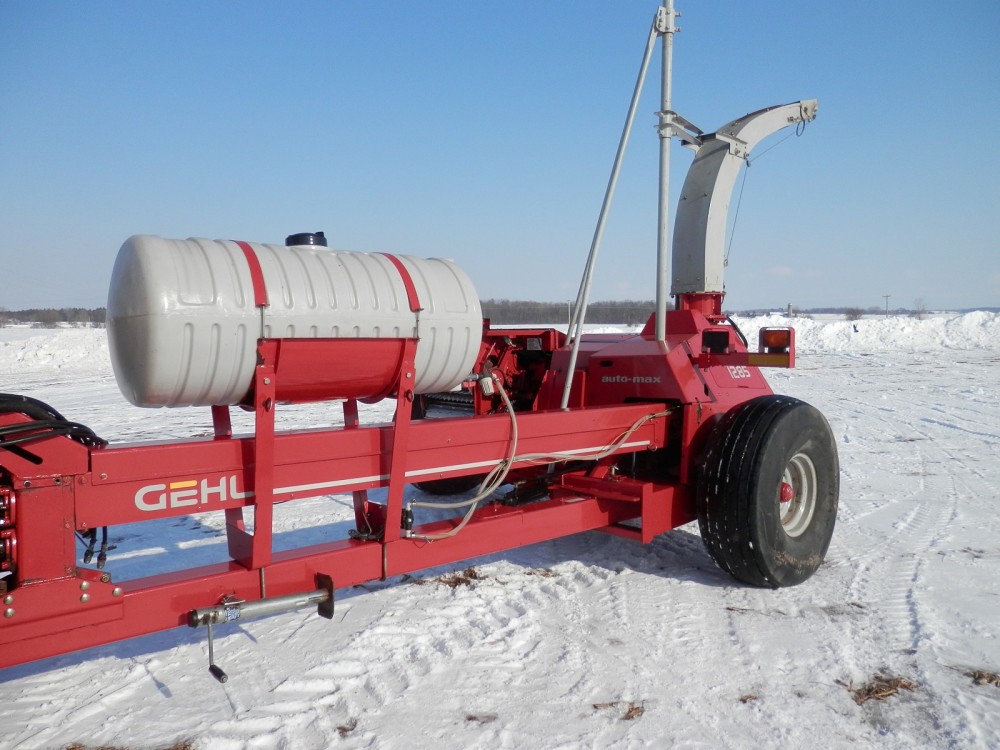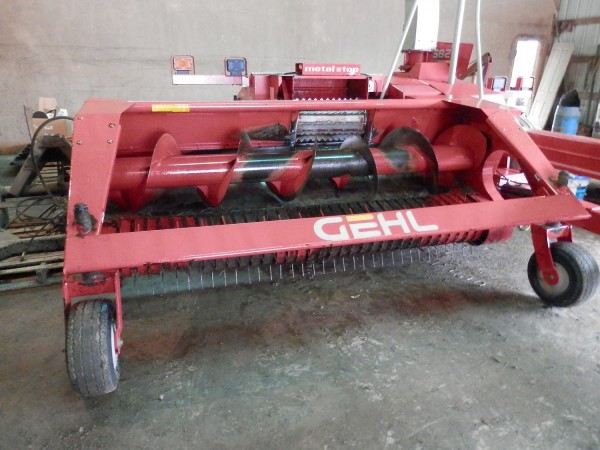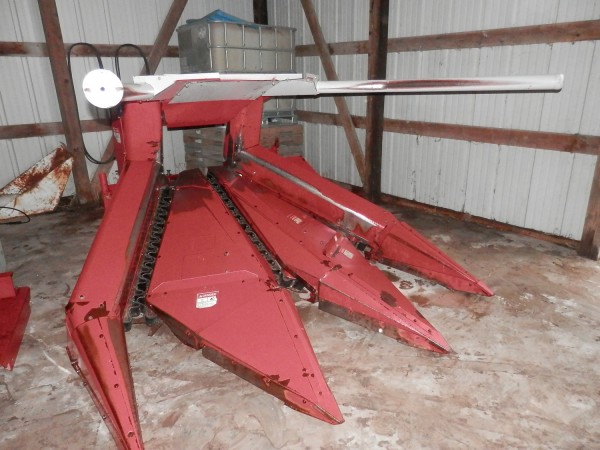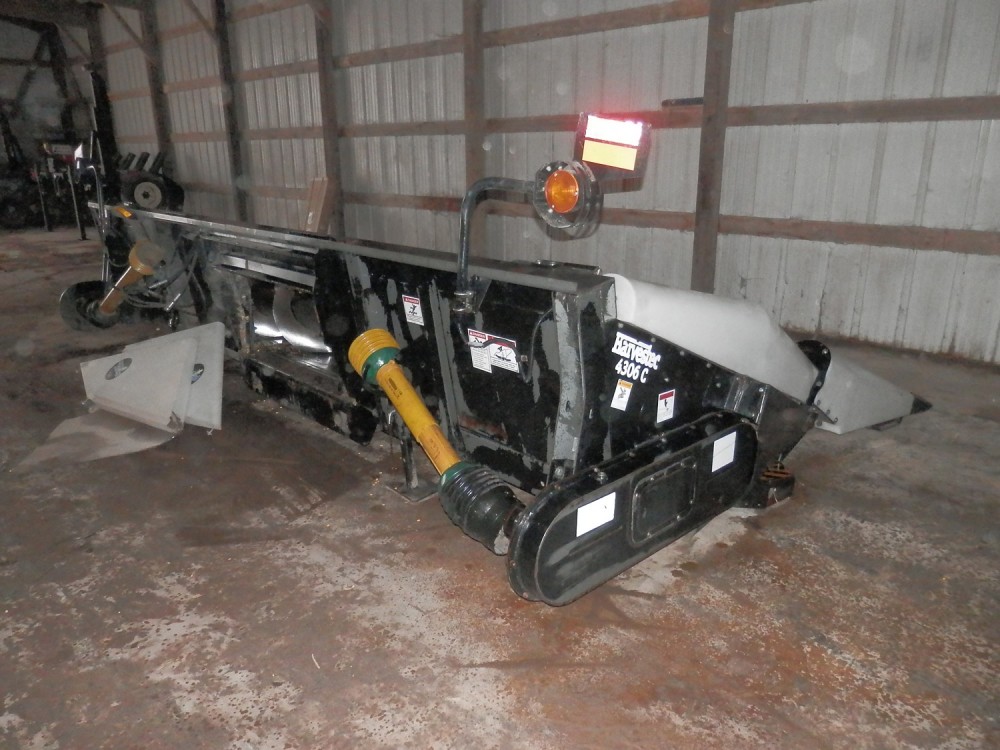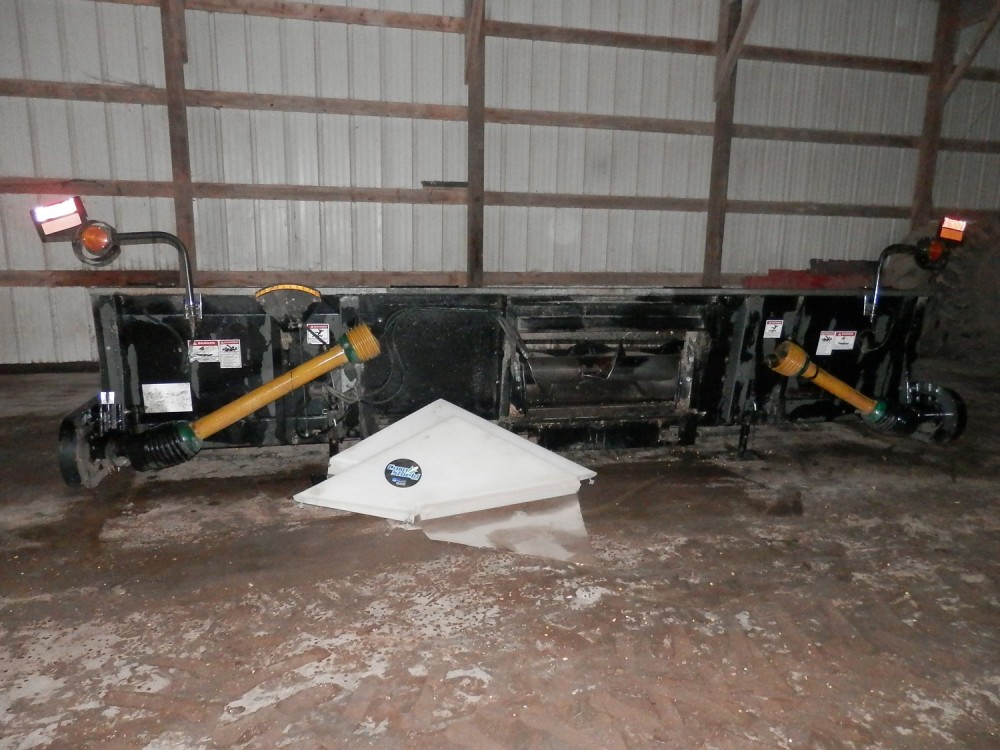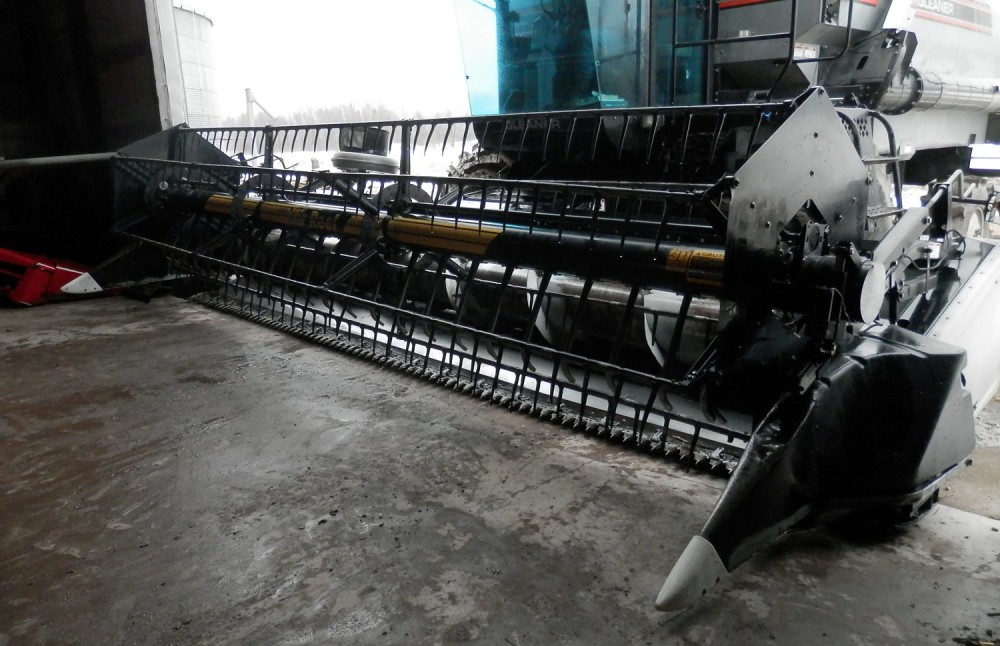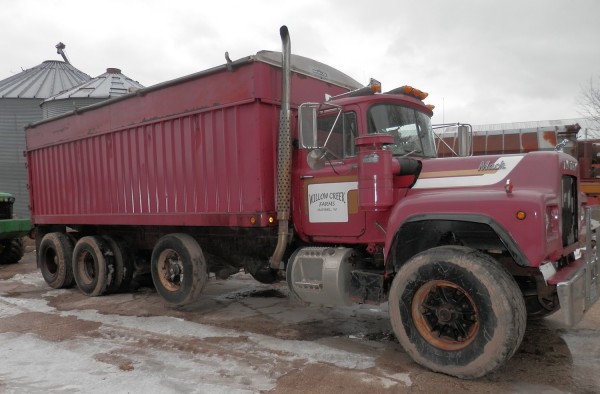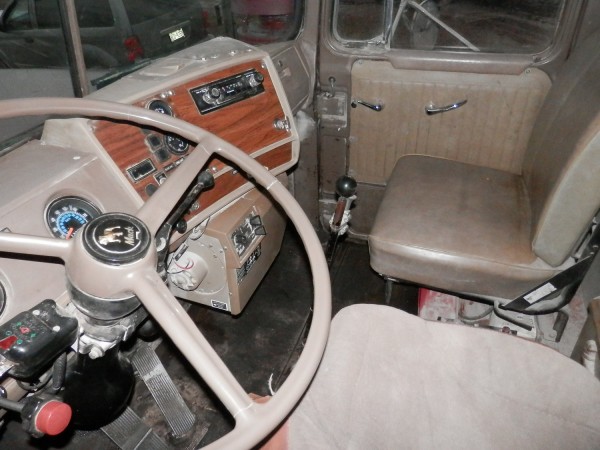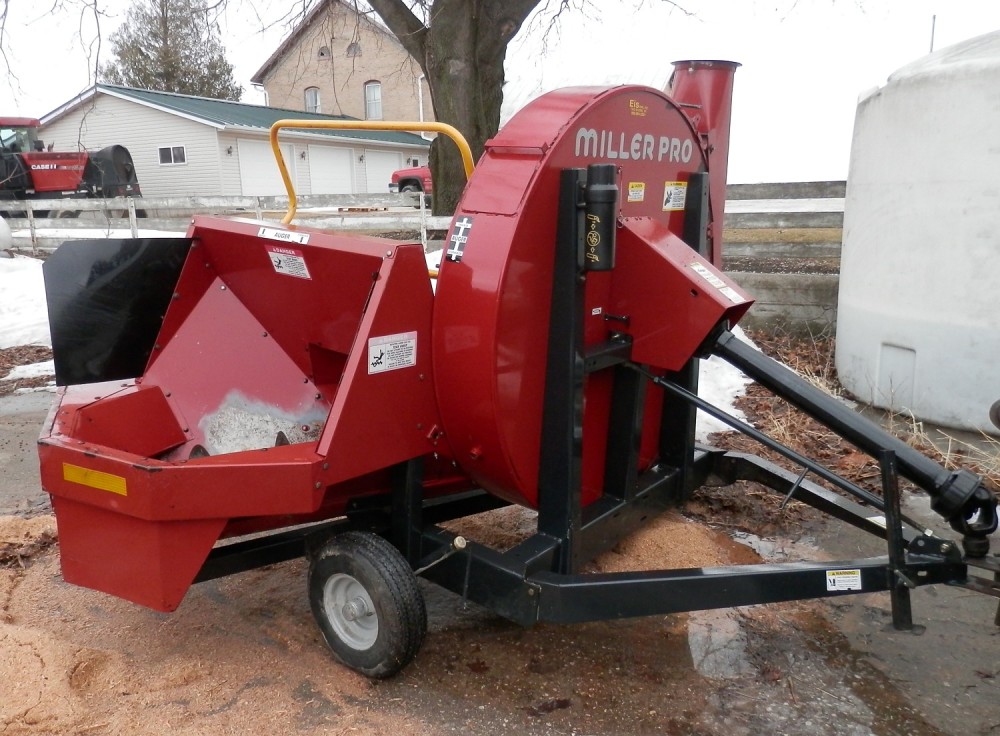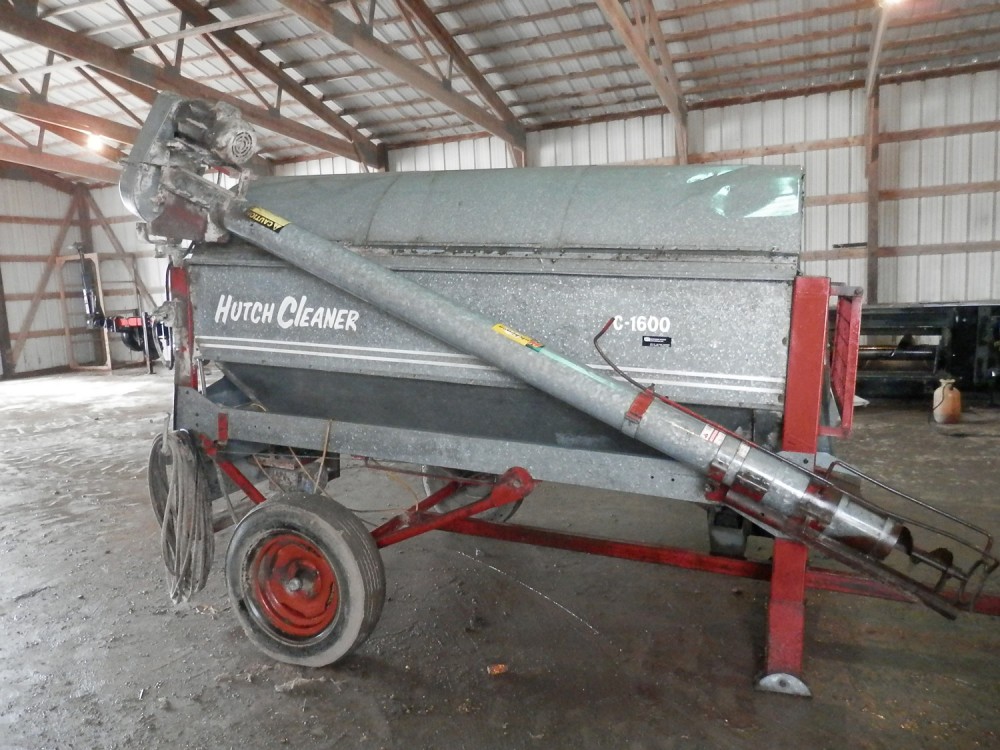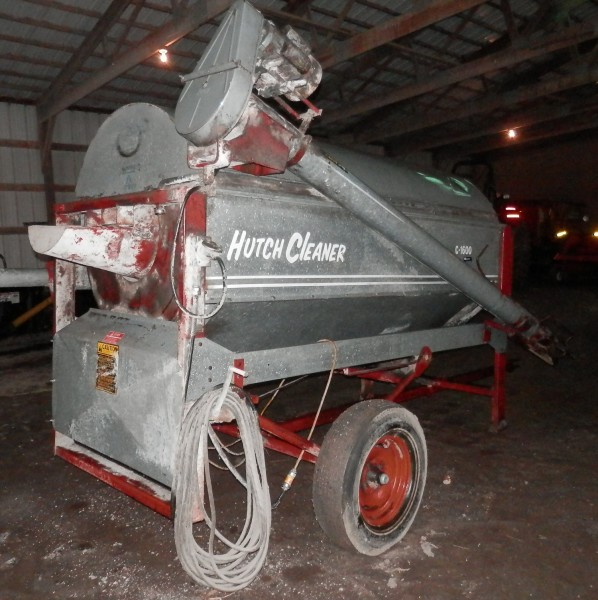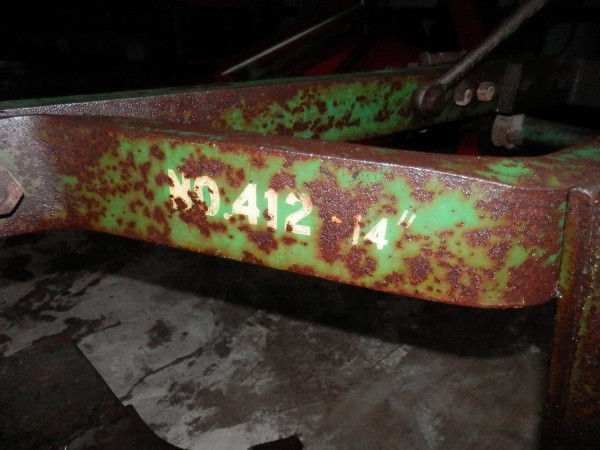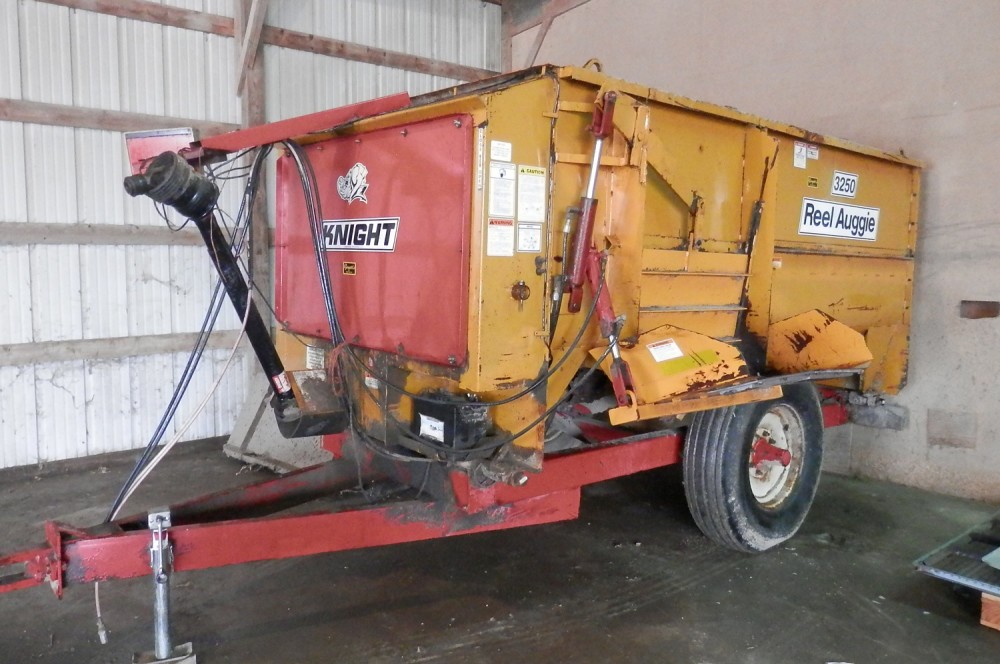 Knight Reel Auggie 3250 Mixer, J Star scale,

 Parts or Project--

an otherwise working unit with a hole in the floor